What started out as a season of promise for Ohio State baseball has become one of season on hold, then cancelled…raising questions as to what's next for prospects and potentials alike.  Where do they go from here?
Columbus, OH — Things were beginning to feel right. The bat felt good in his hands. He was seeing the ball well. The batter's box was comfortable, like stepping into a familiar, favorite room.
It was most always the same for Conner Pohl. Every season, every spring it just took some time. "Nobody just comes out and everything is clicking—right now," he said. "It's just not like that."
After 14 games Ohio State's first baseman was beginning to shake the winter chill.
"I was finally making good, solid contact, hitting the ball hard," Pohl said.
"What I liked," said Bucks coach Greg Beals, "was that Conner was starting to drive the ball to all fields and hitting the ball hard to the opposite field. Conner, as big and strong as he is, is a good hitter as opposed to being a power hitter. He was beginning to find that stroke."
In the last four games, Pohl was 7-for-17—a .412 clip. "And it wasn't just me," he said. "We were all beginning to hit. 'Ding' (Dillon Dingler) was on fire."
He was, indeed. OSU's junior catcher had four homers and had driven in eight runs in the Buckeyes final two games in Florida before heading home and the season opener at Bill Davis Stadium.
"Something like that is really important," Pohl said. "It has a strange effect. One guy gets hot, like Dingler, and it takes the weight off everyone else. They stop trying to do too much, and they start hitting. It's crazy how it happens, but it does."
"Guys relax," Beals said. "It's as simple as that. They see a guy like Dingler taking off, and guys settle in to who they are and what they can do. They don't feel like they have to do it all."
Sparks were beginning to spread through the lineup. Sophomore Nick Erwin was hitting .368. Brent Todys was heating up, six hits in his last 13 AB's.
"We were seeing good things from some of the freshmen," Beals said. "Nolan Clegg (.333), Nick Karaffa (.412 in his last four games, seven for his las 17), Mitchell Okuley (.300) and Colton Bauer (.294)."
The Bucks were coming home 6-8, but winners in three of their last four. Against Harvard, Fairfield and North Florida, OSU scored 31 runs on 36 hits.
"We were about three wins behind where we should have been," Beals said. "But we were still where we could make up ground, and the pieces were coming together…We were beginning to know who went where, why and when. We weren't all the way there yet, but we were getting closer. Every ballgame we learned more about ourselves and more about what it took to win ballgames."
"We shouldn't have lost that last game to North Florida, but we were coming together," Pohl said. "We were still finding out what our team make-up was going to be, but it was promising and we were coming home."
He stopped then, and laughed.
"The weather wasn't going to be the greatest," he said. "It never is in early spring, but being on your home field always helps somehow.
"And, we had complete and total trust in our (starting) pitching. Our pitching—and I think everyone else would agree—was still our strong suit. I was very optimistic about the season. We all were."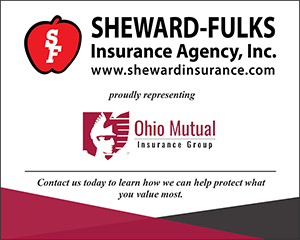 No one was tuned in to Fox News or CNN. No one was really talking about Covid-19.
"These are 18-, 19-, 20-year-old kids," Beals said. "They are not thinking about what's going on in China or Washington.
Their sights were set on their lives, their future, and little else. They didn't see what was coming.
••••
ON TUESDAY, MARCH 10TH Ohio State played North Florida in their final game of their last southern swing. They lost, 9-5, and dipped two games below .500. It was another game they should have won. But the pitching—a congregation destined to work from a precarious bullpen—didn't perform and the defense didn't show up early. Consequently, the Bucks fell into an early hole and couldn't catch up.
Still, their optimism was unflagging. Dingler had homered for the fourth time in two games. He had driven in three of their five runs. Todys was 3-for-5. Karaffa, Clegg and Bauer combined for eight hits in 13 at-bats. Everyone was starting to hit and who could argue with a starting rotation that included Seth Lonsway, Garrett Burhenn and Griffan Smith. Few could. Few did.
All this and they had three more games before the Big Ten schedule hit. Things would be fine—better than that.
That day, however, the world began to change.
"Some time that day we heard the Ivy League was cancelling the rest of their games," Beals said, "pulling everybody off the road."
"The next day we're in the Atlanta airport making a connection on our way home and we hear the NBA had canceled the rest of their season," Beals said, "and I'm thinking, 'Uh-oh, this is serious."
Thursday, March 12th, Beals began the day with staff meetings. A workout was scheduled for later that day at Bill Davis Stadium, but life was changing abruptly. The Big Ten Basketball Tournament was cancelled. Beals was in his office. "Better fasten your seat belt," he thought.
There was talk of postponements, but nothing official. By mid-afternoon, not long after the workout was completed, he received word that OSU Athletic Director Gene Smith had reached a decision on all spring sports. Beals called a team meeting for four o'clock,
Shortly before four, Smith called Beals.
"And," Beals said, "we're done…But before I can tell our guys, they're finding out about it through social media. So, I walk into the locker room and they know already.  Hell, we were supposed to play a game the next day. I'm looking around at the faces in that room and it's, well, it's hard to describe. It's sadness. It's shock."
"It was surreal," Pohl said. "Everything you've worked for and aimed for all your life and it's gone—taken away by something no one can control."
"I've been in locker rooms all my life," Beals said. "I've been in lots of meetings and held a lot of meetings. There have been tougher meetings for me, but not many tougher than that one. It was awful, just awful. I've been in one that was harder, one that was worse. That was when we lost one of our teammates. That was when Zach Farmer passed (in 2015)."
Afterward, players milled about the locker room. Some sat together talking. Others sat idly at their lockers with a glove or bat in their hands.
"Guys didn't want to leave," Beals said. "It was as if they couldn't really grasp or comprehend what had taken place. I walk outside and Conner Pohl is sitting alone up in the stadium…Seth Lonsway is in the dugout—alone. Pat Murphy is by himself out in the bullpen. What do you do? What do you say?"
Beals knew that more than a baseball season, more than a game, had been taken away from his players. Dreams, if not dashed, were suddenly cast against a new and enormous canvas of reality and uncertainty.
"When our guys come to us as freshmen, 90 percent of them think they have a shot at playing professional baseball," Beals said. "By the time they are seniors 75 percent think they can.  We encourage that dream. We don't do anything to dispel it.
"Everyone should be fortunate enough to chase their dream, as they are. But it is a dream and we make sure they are aware of that and how hard it is…That day, and I've said this and thought about it a lot, I think our guys really grew up."
That day, the dream suddenly seemed far away. Where there had been clarity, there was confusion.
"So much changed," Pohl said. "There was so much to think about."
NEXT: What now? What's next? Who knows?