Michigan State's fifth-year senior won final home game against Ohio State to end a career that saw him be part of 103 victories, two Big Ten regular-season championships and three conference tournament championships.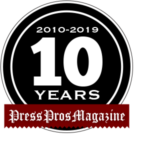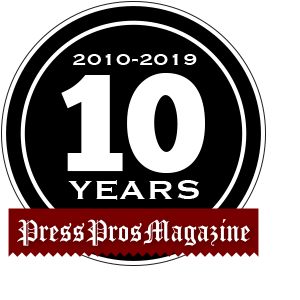 Columbus – Five years ago, when he was a true freshman straight out of Versailles High School, Kyle Ahrens thought his Senior Day looked as far away as the Pacific Palisades is from East Lansing.
That day, Michigan State fans said goodbye to a class led by guard Denzel Valentine that played its final home game, a victory over Ohio State at the Breslin Center.
Valentine and other seniors were taken out of the lineup one by one. Before they went to the sideline, each walked to mid-court one by one and planted a kiss on the Spartan head in the tip-off circle.
"I think that's the best tradition in college basketball,'' says Ahrens.
This March 8, also against the Buckeyes, his moment came in the 14,000-plus seat arena after fellow senior Cassius Winston deliberately fouled in order to stop the clock with 23 seconds left.
Ahrens played the moment like Arnold Palmer did his final time playing at the Old Course in Scotland and like Cal Ripken Jr. in Camden Yards after setting the major league record for consecutive games played.
It was a celebration and a one-time-only deal.
"That was very special, that's for sure,'' he said. "There are all the memories and growing hours, and it's all worth it. It was for a championship and that's what was at stake.''
To a man, Michigan State thought that 80-69 victory that clinched a three-way tie for the Big Ten regular season championship with Maryland and Illinois was just the beginning.
The Spartans were in line for at least a No. 3 seed and thinking about another run to the Final Four.
We know the rest. The conference tournament in Indianapolis was cancelled before the second days' games because the coronavirus had hit the pandemic stage.
That was the end of Ahrens' career.
What he can tell his children and grandchildren is that he won his final game and got a ring.
Kyle might not reveal what happened when coach Tom Izzo let him go one-on-one late in the game against younger brother, Justin. He tried to drive to the basket, but Justin beat him to his spot. He tried another move, and that didn't work either. Finally, he put up a three-pointer that missed.
"Obviously, I was upset that we lost because we were playing so well – we were hot,'' Justin said. "But it was good for Kyle on Senior Day to get a win. I remember seeing (players kissing the Spartan) when I was in high school watching him play. I told him how proud I was of him.''
Izzo was so emotional that he fought back tears and had a wide smile. He saw Ahrens come back from a foot stress fracture that wiped out his entire 2017-18 season. He saw him miss the Big Ten tournament last season because of a high ankle sprain.
"Kyle deserves a lot after his five years, what he has been through,'' Izzo said. "I feel bad for normal fans or media that really don't get to see the rehab or some of the things that these guys have gone through (to get back to basketball). I mean, you always have some injury, but his injuries have been five or six years worth."
Parents Kevin and Susan Ahrens probably will return to campus soon because Justin has two seasons of eligibility remaining at Ohio State and is sure to play again at Breslin.
But it just won't be the same. The couple will miss the drive to Michigan State.
"I thought about all the great teammates and coaches Kyle has had,'' Kevin said. "We've got boys who have been in great situations. We've been so fortunate. This year, Michigan State was clicking at the end. It would have been great to find out what they could have done. But not many players can say they went out a winner as a senior.''
The season before, Kevin and Susan begged and pleaded their way past ushers when Kyle went down with the ankle sprain underneath a basket. It was such an ugly situation, with him being stretchered off the floor and Izzo torn up.
"That last game, our whole family was there,'' Susan said. "You are overwhelmed. People walk by and you don't even see them. We just thank God. It has all been in God's plan. I'm forever grateful for the career Kyle had. He has been through a lot. I don't know if he ever had a full 15 months of health.''
Next season, the Ahrens will be focused solely on Justin. The drive will be shorter and the basketball should be just as good.
"It will be strange,'' Susan said. "We looked at our budget crunch and planned going into each year. Now, our travel will be cut in half.''
So what kind of career did Kyle Ahrens have?
He played in 120 games and the Spartans won 103 of them, and that alone tells you about his worth. The team won three conference tournament titles and two regular-season titles.
Injuries took care of any chance Ahrens had of being a high scorer. His highest average was 4.7 points last season.
Remember, he averaged 30 points per game as a senior at Versailles and was voted first-team All-Ohio.
What Ahrens did was the little stuff. He was a valuable defender at the small forward and shooting guard spots. He could be the middleman breaking the full-court press. His passes were sneaky good and he was a plus ball handler. Give him the slightest opening and it was a three-pointer.
And, yes, he sure did stick his nose in the lane to rebound.
It didn't hit Ahrens that the next time he'd sit in the arena would be as alumni.
"I got pretty emotional when I left the arena,'' he said.
The Spartans win a lot, but there was more to wearing uniform No. 0 than that.
"It's definitely a family atmosphere,'' he said. "I saw that when I visited campus for the first time. There is so much tradition. It's special.''
His blood family and basketball family helped him come back from all the injuries.
"I was able to do it because of them,'' he said. "They supported me through the whole process. It's hard watching every day in practice when you are hurt. I'm in the weight room and they motivate me. You don't want to let them down.''
Ahrens had to be a leader when Michigan State went into its usual funk in losing four of five games in early February. Then, as usual, it was five straight victories to end the season.
"That's the beauty of it,'' he said. "It's one of those things is that we deal with our problems and by March we are ready. We work out our problems and fix our mistakes. That's the job of the older guys. They calm down the younger guys because they don't have that taste of Coach (Izzo's demands and temper) that early. You hold yourself accountable. You can't get caught up in the words or the yelling. When you have a lot of vets, they help out the younger guys.''
Ahrens has a bachelor's degree in advertising and is finishing work on a masters in art and education. The classes are online only, and it's difficult studying off a computer screen when he wants to be in a classroom with his peers.
He and the former Janelle Mangen got married last July. The couple is living with Kyle's parents and plans on getting a home in the Versailles area. Janelle has applied for teaching jobs.
"I don't know what I'm going to do yet,'' Kyle said. "I'm taking my time and spending it with my family.''