Events that stick out, in script, in mind, or in photos from the past sports season.  In the absence of games…if you're tired of cable news…this might jog your memory.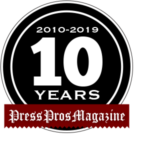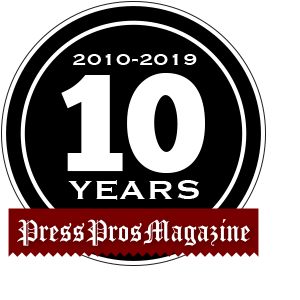 They say out of sight, out of mind – words to that extent – over the significant events you choose to remember.  It happens in sports every day, every week, and every year.  ESPN's Scott Van Pelt has made a career from it with his Best Thing I Saw Today segment in his daily show.
We could use a little bit of it right now, remembering the good times, given that there is no actual sports to see, to follow, or report.  So in the absence of the next game…some our Press Pros colleagues have suggested the ten best moments we personally witnessed (with two exceptions) from the 2019-20 season as covered by PPM.
Some are more relevant than others…while some are just unique, or interesting, or something perhaps you hope you never see.  Most happened around here, but in one particular instance we had to lean on a reliable witness from out of the area.  In some cases we have documenting photos that really add to the spirit of the thing (Dickie Dunn quote, from Slapshot).  And if we don't…well, just use your imagination.
They're presented in no particular order, but kinda' follow with the calendar and the season.  Here's ten memorable events that we were privileged to see, and a couple otherwise, from the 2019-20 year in sports.
One…It's rare that the kicking game actually gets magnified in high school sports.  But in the case of Marion Local's Alex Klosterman, his kick in overtime of the Div. IV regional semi-final game with Fort Loramie gave Fort Loramie a 24-21 win, and helped propel the Flyers to their eventual 11th state title three weeks later.  What made this unique was the temperature, about 20 degrees with chill factor, and the fact that it was no chip shot – 35 yards, and with the game on the line.  NFL kickers miss kicks of that length all the time, but Klosterman, a senior who later said, "I've practiced that kick for six years", coolly knocked it down the middle…and with about 15 yards to spare.  It might have been good from 50.  "We've made big kicks before,"  said Marion coach Tim Goodwin.  "But we've never made a kick that big in a playoff game."  They usually don't have to.  That's what made this one, by Alex Klosterman, so memorable – the biggest moment in his competitive life!
Two…It's not always ideal, and this one does not go down as one of those warm and fuzzy moments that athletic administrators and sanctioning bodies promote, but it did happen, and it perfectly highlights our occasional reminder that you cannot mandate sportsmanship by insisting that kids shake hands immediately following a hotly-contested game.  Sometimes it's better to just get on the bus and go home, or you may have something like this.  It happened after a game in Mesa (Arizona) this past season, between Laveen Caesar Chavez High School, the state's top-ranked team, and Mesa Skyline High School, who pulled the upset to set off what one local writer would later called the "ugliest brawl in Arizona high school history".  Skyline coach James Capriotti later admitted, "the atmosphere was 'very volatile' during the game", which, as I've written before, if you know the possibility exists don't insist that they make a show of sportsmanship that doesn't exist.  The lesson here is for the idealists.  Boys will be boys sometimes, and emotions run deeper than mandates.  Our thanks to Arizona Press Pros reader Tom Sando, from Mesa, for sending us the video.
Three…There's no question that girls high school volleyball has risen quickly in the past decade as a popular spectator sport, an exciting sport to watch, and one every bit as compelling as football and basketball for the sake of exciting finishes.  It's also reflective upon the championship legacy of the MAC Conference, and again last November as the New Bremen Cardinals won their second Division IV title in three years with a four-set win over neighboring Fort Loramie, from the Shelby County League, 28-26, 25-20, 24-26, 25-20.  Given the proximity of the two schools, the competitive history between the two conferences, and the personal relationships between the two communities, it could not have been a better profile for volleyball…and volleyball as a sport in west-central Ohio.  "This shows just how good volleyball is in our part of the state,"  said New Bremen coach Diana Kramer.  "And it also shows what a great competitive opportunity volleyball is for girls who want to work hard, and have a dream of playing at the next level."  Kramer's most-noted protege', Paige Jones (member of the Cardinals' 2017 championship team) was awarded All-Big Ten honors in her sophomore season last year at the University of Michigan.
Four…No other term gets thrown around for the sake of lip service like the word 'history'.  And it seems like in today's world anything significant gets anointed with the phrase 'history making'.  But in sports it is what it is.  There's no argument about it.  And when you reach a state record the likes of what the Marion Local did back in December, it puts history in a whole different perspective.  With the Flyers' 28-6 win over Lucas High School in the Division VII state final, it marked their 11th all-time championship in football – all under coach Tim Goodwin – and tied the marked previously held by Division I Cleveland St. Ignatius for a decade, their last win coming in 2011.  Prior to that Ignatius had won in 1988, '89, '91, '92, '93, '94, '95, '99, '01, and in 2008…eleven titles in a span of 23 years.  By tying that mark Marion Local, with titles in 2000, '01, '06, '07, '11, '12, '13, '14, '16, '17, and '18, won their eleven in a span of 19 years, compiling an overall playoff record of 76-11.  Cleveland St. Ignatius finished runner-up twice (in 1996 and 2016), and Marion Local has finished runner-up three times, (in 2003, '15, and '18).  There was a time, and not so long ago, that when you mentioned football dominance in Ohio you automatically thought of St. Ignatius, who has sent Jake Ryan, Brian Hoyer, LeCharles Bentley and Oliver Luck (among others) to the National Football League.  Marion Local has sent just one player on to play Division I college football (John Dirksen, Notre Dame).  And to others who would dispute the accomplishment of small-school competition as to that of big-school, Marion has won titles in each of three different divisions (V, VI, and VII), and with an average enrollment of just 100 boys.  Someone may again win eleven state titles, but it will probably take a while.  Moeller High School (Division I) currently sits third with nine, and Newark Catholic is in fourth place with eight.  Neither of them did it in a span of 19 years.  That's history, baby!
Five…While you're talking about first-time accomplishments, you can't overlook the  'history making' effort of the Anna Rockets, who last fall won their first state title in football (Division VI, over New Middletown Springfield) in dominating fashion, 48-14.  And just as impressive is the way they did it.  That 34-point differential was no fluke, as the Rockets ripped off a 14-1 record and averaged 45 points a game in doing it, scoring 40 points or more in 13 of their 15 games.  And for the sake memories, no one will soon forget the duo-impact of teammates Riley Huelskamp and Bart Bixler, who established school records that may never be broken – Bixler rushing for 168 yards in the title game, and Huelskamp running for another 146 yards.  Their season (the Rockets) was just that dominating, even against the competitive culture of the MAC.  Their lone loss, by the way, came against Marion Local (14-17, in the fifth game of the season).  The unique part of this accomplishment is that Anna has not played football for that long, starting in  2000 and playing for five years in the Cross County Conference before moving to the MAC after the 2005 season.
Six…Obi Toppin – Lord almighty!  And need you say more?  No college basketball player in Ohio since the days of Ohio State's Jerry Lucas has gotten more attention, than what the Dayton Flyer's sophomore did during the 2019-'20 season.  A native of Brooklyn, New York, Toppin graduated from Ossining High School and got no NCAA Division I scholarship offers, despite being 6'8″ and weighing 200 pounds.  After attending Mt. Zion Prep School, post-graduate for a year, he arrived at the University of Dayton where he earned Freshman of The Year honors in 2018-'19…and then rocked the Division I basketball world with his sophomore season, averaging 20 points a game and setting all-time Dayton marks for dunks.  He led the Flyers to an eventual 29-1 record, and #3 national ranking among Division I schools, and was named 1st Team All-American,  A 10 Conference Player of The Year, and the Associated Press National Player of The Year.  A sure first-round draft pick in the upcoming NBA draft, he will be the first Flyer to go that high since Jim Paxson, in 1979.  We were honored to have seen Obi Toppin about twenty times this winter, and it was truly…memorable!
Seven…We weren't there to see this one, but the significance of Tipp City's 1-0 win for the Division II boys soccer championship back on Sunday, November 10th cannot be overlooked, or understated.  Making their four tournament appearance in a row, the Red Devils capped off a near-perfect 23-0-1 season, winning on an Aaron Davis goal with 12:57 remaining to claim the school's first title in the sport – the first modern team title in the history of the school.  "It took a couple of days for it to actually sink in,"  said Red Devils coach Scott Downing.  "And the southwest district is one of the hardest to get out of.  But once you get to the finals…anything is possible."  In Tipp City history marks the date – November 10, 2019!
Eight…Perhaps no championship in OHSAA sports is more overlooked than baseball.  And it's safe to say that when the Coldwater Cavaliers won their seventh state title in baseball last June…it didn't resonate with the local sports world in the manner of the Cavaliers' six state titles in football.  The first five came for venerable hall-of-fame coach Lou Brunswick, from 1983 through 1982.  Titles #6 and #7 belong to current coach Brian Harlamert, who guided the 2019 Cavs to a breath-taking 1-0 win over Ridgewood High School on June 9th.  The Cavaliers topped off a 27-6 season with just one run (by Jake Hemmelgarn) on three hits.  As impressive, pitcher Jacob Wenning pitched a complete game 4-hit shutout to bring another title back home to Coldwater, atoning for a 3-2 loss in the championship game to Canfield in 2018.  "We believe in our 'process',"  said Harlamert afterwards.  "And part of our process is all the players who have played before, our baseball family.  A lot of them came to watch us play.  Baseball has that kind of support in Coldwater.  All I did was just guide them through.  Baseball is fun."
Nine…Regardless of what you're read so far, it's rare to win a state title in any sport.  Titles don't come easy.  So it's truly significant when a school wins multiple titles in the same year, as Minster has done in the past, winning titles in basketball, track, football, and baseball in the same year.  Coldwater can't claim four, but they have taken two in the past twelve months, including the 2020 boys state title in bowling just last month, their fourth boys title in bowling, all-time, to go along with four more titles by their girls.  That's eight state titles in bowling since the inception of OHSAA tournament competition in 2007.  Led by senior Michael Schoenherr, Rick Hartings' Coldwater team (194, 230, 199) won their latest title over Fairport Harding (188-160-172).
Ten…No titles here, just the significance of having three area girls basketball team all qualify for the state Final Four in the same year;  and all within twelve miles of each other.  In Division III the Anna Rockets made it, seeking their first title since 2013 and their fourth overall.  And in Division IV Minster qualified, seeking their third consecutive title and fifth overall…and Fort Loramie, the state's #1-ranked team in Division IV start to finish, was seeking its third state title since 2013.  But alas…not to be, and one of the enduring images of this 2020 sports season was the body language of OHSAA Executive Director Jerry Snodgrass that Thursday afternoon at St. John Arena, after he had to pull teams off the floor prior to the opening game.  To better appreciate, no one is more knowledgeable about area teams and their competitive legacy than Snodgrass, who has evolved from teacher, coach, and athletic director at Findlay High School.  He knows every crack in the roads through Auglaize and Shelby counties, and what it would have meant had Loramie and Minster hooked up in the D-IV finals for the title.  On the afternoon of 'the decision' he  just shook his head over the irony of the coronavirus – not pressure defense – that ultimately determined this year's title course.  One Snodgrass, or any of us, won't soon forget.
Memorable!