Tenth-year Buckeyes coach has been texting, having conversations with players about staying in competitive shape by themselves in order to come back strong for fall practice.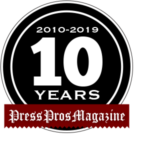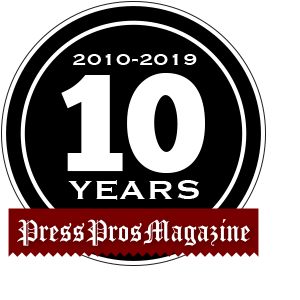 Columbus – Greg Beals tagged along to the grocery store with his wife Kathy when a little bit more of the reality of a cancelled baseball season hit him in squarely the face.
The Ohio State baseball coach has a team, alright, but the players are spread across the United States from as far away as California, Arkansas, Wisconsin and even Quebec province when they normally would be getting ready to play Michigan State this weekend at Bill Davis Stadium. The coronavirus pandemic has suspended every sport, college and professional.
The Big Ten season has been suspended, but baseball people, in particular, said it's history.
Kathy asked Greg to go to the frozen foods aisle and pick out a pizza that was to his liking.
The moment struck him.
"As a baseball coach, you make so many decisions,'' Beals said. "You have to decide which players to put on the lineup card. You have to think about pitching changes. Do you put the bunt on? How will the outfielders play against certain hitters? So I finally got to make a decision, but it was pizza.''
In normal times, he would have skipped right past a replay of a 1979 Phillies-Cubs game on the MLB Network. The other day, though, he gladly watched every pitch.
"We definitely miss sports. We miss it greatly,'' he said. "Personally, I miss competition and camaraderie, and so do our players.''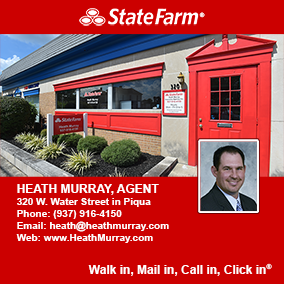 The Big Ten announced that it will make a final decision on May 4 whether to attempt to continue the spring sports schedule, but Beals began thinking weeks ago that his team's next live action will be fall practice.
It would take pitchers alone weeks to build up their arms, especially the starters.
Does the Big Ten want to be playing ball in July?
The Buckeyes were 6-8 but had won three of their last four games when the season was shut down.
No matter what Beals said at the top of this story, he is making important decisions. On Tuesday, he spoke to the seniors about working out on their own. The NCAA has granted spring athletes an extra season of eligibility, and Buckeyes first baseman Conner Pohl has said he will return. Second baseman Matt Carpenter is thinking through the situation.
Next, Beals contacted the rest of the players Wednesday and Thursday. Then it was a tele-conference with Big Ten baseball coaches.
The talk with players was about working out on your own to the best of your ability because they must get better for Michigan, Minnesota, Illinois and Indiana, among others.
Ohio State's situation is no different than other teams.
Coach Tim Corbin of 2019 national champion Vanderbilt was blunt.
"I want to say this properly, but it's like creating a prison workout," he said. "You have to do things yourselves but without the equipment. They are going to have to be creative."
It is no consolation for Corbin that the Commodores will be champions for two seasons.
"I haven't given that much thought,'' he said.
Michigan was never flying higher in having defeated Vanderbilt 4-3 opening night and being ranked No. 1. There won't be an opportunity to reach the College World Series championship game a second straight season.
Minnesota coach John Anderson called the situation "a disaster.''
Beals praised Ohio State's administration for being one of the first universities to shut down campus and go to online study.
"Our leadership has been elite during this time and it has been swift with getting the information we need,'' he said. "It's about the student-athlete. It's the always student-athlete first.''
Some of Beals' work has been putting out brush fires of false information on social media.
"When your players are starting to get information on Twitter it's very imperative that we get in there and have the right information,'' he said. "That's not to say that everything on Twitter is wrong, but it's not always right.''
The most critical element is making sure the players understand that they are singularly in charge of their futures. There are no coaches telling them to run that extra sprint or throw or bat 10 minutes longer.
Strength and conditioning coach Doug Hansen has sent each player a personal workout to follow.
The positive is that Beals has built a great culture, one that produced Big Ten tournament championships in 2016 and last season. The team has played in three of the last four NCAA tournaments.
The roster is loaded with self-starters.
"I challenged our guys to be productive,'' he said. "They just can't watch Netflix. They have to be the best CEO of themselves they can be. We can't be hands-on. They have to man up. We're going to find out who has the skills, the accountability and toughness to get through this. We've got to find a way to outwork our opponents. You have to do something. Our weight room is at the baseball stadium and we can't even go.''
The most immense challenge will come on like a stampede of wildebeest.
The players receiving an extra season of eligibility is wonderful, especially for the seniors. But spring teams will have five classes of athletes.
For instance, five seniors could return in Pohl, Carpenter, shortstop Noah West, and pitchers Joe Gahm, Jake Vance and Patrick Murphy. Murphy is a graduate transfer.
But college baseball teams are limited to 11.7 scholarships for a roster of 35. No Ohio State player is on full scholarship, and that means they must pony up for the rest of tuition, room and board.
Is it in the seniors' best interest to take on more loan debt to play 56 or more games?
That was the question Anderson had about one of his seniors, Jordan Kozicky.
"Staying another year in school is more than a competitive decision for our student-athletes,'' he said. "It's also a financial decision. Jordan Kozicky is our only senior, and he's a fifth-year senior. We offered him a chance to walk on out of high school and he red-shirted. He was on his own financially that year, with help from dedicated parents who aren't rich. Eventually, we were able to give Jordan some help, but he's still paying a lot to go to school. So does he want to go more in debt to reclaim this lost final season with us in 2021? Too early to say.''
Another challenge will be handling a young roster. Next season, the Buckeyes will have 21 freshmen, including nine who will be fresh out of high school. In reality, those true freshmen will be high school juniors as far as playing experience.
Plus, the virus could threaten summer baseball leagues and prevent them from developing further.
"It's going to get challenging in the next couple of years for us as we manage our rosters because there is a backlog,'' Beals said. "I'm going to have a freshman class of 21, and that class is going to be with me for four years.''
And here's the reality of it all:
"While the roster is big and strong, my lineup card still has only nine spots on it,'' Beals said. "You have to get them to understand that competitively. They all chose Ohio State, so they aren't afraid of competing. Maybe some guys are just going to have to wait longer (to play). We've got a handful of guys in this freshman class who can really play right away. That's what these phone conversations are all about.''
Beals already has six players committed for the Class of 2021, and for this staff youth is not a bad thing. Recruiting is in his wheelhouse, and he has been on a roll for a while in getting better players in scarlet and gray.
It's assumed that two juniors, catcher Dillon Dingler and left-hander starter Seth Lonsway, will be drafted even if major league baseball downsizes to five to 10 rounds. Beals said they figure to be at least second round picks and could go in the first.
Junior left-handed starter Griffan Smith, one of the heroes of last season's Big Ten tournament title drive, will be back.
The players have been told to keep building their lives during this world crisis. Beal is doing just that.
"This is a time for us to slow down individually and as a country to reflect,'' he said. "I'm biking, running, writing down my thoughts. How am I a better husband? How am I a better father? How am I a better baseball coach? When this is over what have I done that I will continue to do? Second, what did we learn from this? One thing we did learn is that family is important. Your faith is important.''