Taking as moment to remind area scholar athletes to apply for their respective league scholarships…and a thank you to those kind enough to send their appreciation for the daily Press Pros grind.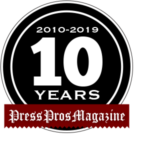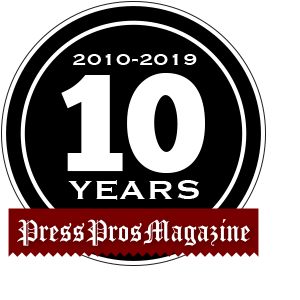 Like most of the rest of us, the current situation with the coronavirus – school closings, season cancellations, and people forced to hunker down until the all's clear sign goes out – has done its part to disrupt the day-to-day business at Press Pros.
And one of the things we've noticed most is the lack of MAC and Shelby County League Press Pros sponsor scholarship applications for the top male and female scholar-athlete participants for the 2019-20 school year – less than a third of what we would normally received by the first of April.  Those awards, by the way, are worth $2,000 each to the top male and female recipient, as chosen on the basis of both athletic and scholastic achievement.
We think we know what's going on.
With schools closed and students forced to do their work online it's an out-of-sight-out-of-mind matter, where coaches and guidance counselors aren't around daily to remind them to get in touch with us by the April 15 deadline.  Plus, people are more worried about their temperatures and a sore throat than one more application to fill out for the end of the school year.
So here's a last call from us…we're extending the deadline from April 15 to April 21st.  And, for those who have lost their spring sports season (assuming that's the case) we're asking that you further emphasize what you did LAST YEAR by including those statistics with your application.
As for when we make the announcement…we cannot say at this point, but we'll do our best to have the selection process completed, as always, by may 15th.
On another note, we'd like to shout out to so many of you who've taken the time to share your words of appreciation for the website, given the fact that there are no games, no tournaments, and no likelihood of the resumption of spring sports at this time.  That's not official, of course…but given the governor's warnings – and to those of the federal government – that the worst may be two or three weeks off, it doesn't take a genius to understand that there would be great pressure not to play.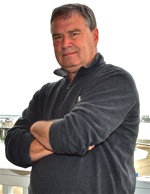 In the meantime we will continue our daily postings on area athletes and subjects of relative interest with Ohio State, Dayton, the outdoors, and regular seasonal features like this week's announcements of our boys and girls Coaches of The Year honorees.
"I can't tell you enough how nice it is to still see Press Pros on my morning computer," said reader Cris O'Donnell this week.  "It's nice to have a little normalcy to look forward to."
Well Cris, until they shut the power off we'll do the best we can to maintain that normalcy.  And we're reaching out on a daily basis to readers and sponsors alike to let them know…that indeed, we ARE all in this together.
Please stay safe, and keep reading!