He totally flipped his team's record in the span of twelve months, and had it within a game of the previously unthinkable…a berth in the State Final Four.  Some had better records, but no one had a better year than Parkway's Doug Hughes.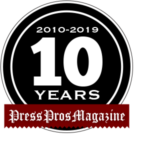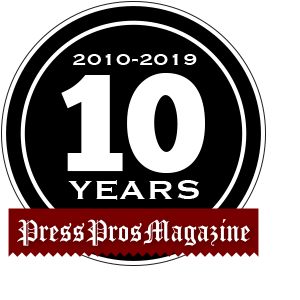 There were some with better records – Versailles, for instance, where Travis Swank led the Tigers to a MAC title and 23-2 mark.
At Anna Nate Barhorst rebounded from a sluggish start to lead the Rockets to another Shelby County League title and 22-5 record.
And then National Trail's Mike Harrison and the Trail Blazers slugged their way to a 21-4 season in the Cross County Conference.
Sidney, and coach John Willoughby, forged a 19-5 mark, and won the Miami Valley League Valley Division.
But for sheer surprise of turnaround, rebounding from a 12-12 mark in 2018-19 (2-7 in league play) to 19-7 in 2019-20 (7-2 in league)…and to take his team to its first district tournament, its first district win, and to within one game of the Division IV state Final Four…no one had a better year than Parkway's Doug Hughes, our Press Pros pick for the area boys Coach of The Year.
Surprise?  Nearly every Parkway game came with a surprise ending in 2020.  Stumbling to a 2-3 start at the beginning of the season, those three losses were by a collective 11 points.  And conversely, the Panthers claimed 5 of their 19 wins on the season by five points or less, including a 44-42 decision over Tiffin Calvert in the Regional semi-final game, their 19th and final game of the year.   Scheduled to play #1-ranked and undefeated Columbus Grove in the Regional final, that game never materialized as the season was ultimately cancelled due to the coronavirus.
"I think we did surprise some people,"  said Hughes recently.  "The only people that weren't surprised were the ones in our locker room.  They continued to believe in what we were doing, even after we got off to the slow start.  We just continued to grind, believed that we were a good basketball team, and went to work in the gym every day after school."
More than one opposing coach mentioned it…the toughness with which Hughes' Panthers played, reflecting, no doubt, so many cardiac finishes, both wins and losses.
"It's been an exciting 19-7,"  smiles Hughes, who formerly coached at Botkins and is in his second tour of duty with Parkway.  "We lost two of our first three to Botkins and Fort Recovery on last-second shots, and the message then to the kids was just stay the course.  If we keep playing good defense, and battling, things will eventually turn our way.  And they did."
Hughes and the Panthers won seven of their last eight games, the only loss during that span coming to South Adams (Indiana) on February 10;  and during that final month they featured a 40-39 win against Minster and that 44-42 win over Tiffin Calvert.  And speaking of good defense, in their last six wins they gave up an average of us 36.5 points per game.
From a big picture perspective, Hughes took his team to the district round of the tournament in 2020 for the first time in school history…and won the district title with a 41-31 decision over MAC rival Marion Local.  Making their first-ever appearance in the regional round, there aren't enough 'what ifs' to consider had they actually teed it up against #1-ranked Columbus Grove.
"We just have a special group of kids here.  They're winners,"  said Hughes in the current First Person interview that you can view on the Press Pros home page.  "They hang together, they play for each other, and most satisfying thing to a head coach is the way they sacrifice individual accomplishment for the good of each other and the team.  They wanted Parkway to be really good this year, and that came through sacrifice.  Every one in that locker room made that sacrifice."
We'll never know, of course, how Parkway would have fared against Columbus Grove.  That was made official last week when the OHSAA cancelled the winter sports season.  But there's a strong sense that you haven't heard the last of Parkway basketball as they Panthers return a strong nucleus for '20-21, including 6'4″ junior guard Dylan Hughes (son of the coach) and junior-to-be Caden Slusher, who made a name for himself during the last month of the season with big three-point shots when they were needed most.
There will be no surprises next year, just respect.  The word is out on Panther basketball, thanks to their grind-it-out style, tough defense, and a selfless style of play taught by Doug Hughes.  With congratulations and wishes for continued success, he is our Press Pros 2020 area boys basketball Coach of The Year!