He took a team projected as a distant second in his league and then led the Anna Rockets all the way to a berth in a state tournament that was never played. Any way you slice it, Anna's Jeff Maurer finished a winner.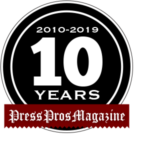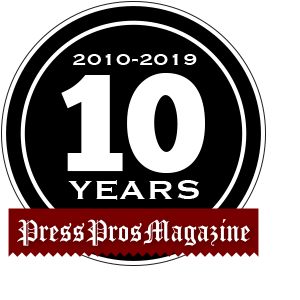 He would rather have played, of course. Ask Anna girls coach Jeff Maurer to comment on how the season ended on a mandate of caution, rather than conquest, and we're sure he'd say that he would have gladly taken his chances against Columbus Africentric, the state's #2-ranked team, in the Division III State Final Four semi-finals.
That wasn't to be, of course. The state tournaments were cancelled, the politics of the current crisis pressing for compliance, and concern for public health over competition with Governor Mike DeWine's mandate to avoid any and all athletic assemblies. Which is ironic, in Anna's case, because Maurer and the Rockets never backed down from a competitor all season, compiling a 22-6 record while finishing second to Division IV #1-ranked Fort Loramie in the Shelby County League.
Consider all the factors, and that few area teams, if any, improved more from start to finish against strong competition – consider that Anna surprised nearly everyone for how they swept through the sectional, district, and regional rounds of the tourney.  And consider that there were exceptional candidates at Fort Loramie (Carla Siegel), Tri-Village (Brad Gray), Marion Local (Beth Streib) and Minster (Mike Wiss), among others – and we choose Jeff Maurer as our Press Pros area Coach of The Year in girls basketball.
"I think on a given night…if we come out play we can play with anybody," said Maurer in February, in reference to the question of being overlooked as one of the state's better Division III teams.
The proof of that statement can be found in the manner in which the Rockets, without a lot of size other than 6'2" Lauren Barhorst, improved throughout the year. Projected as a runner-up to the state's anointed Division IV top team, Fort Loramie, before the season even began, Anna started out with 6 wins and 4 losses in their first month.  Then, they won 8 of their next 9 games twice…on their way to a 16-2 finish from December 26 through March 7.
Interestingly, after losing to Loramie in December 56-24 in December, the Rockets cut that deficit to 61-44 in their second meeting in February, improving by 20 points against the state's best Division IV team…with a group that had just three seniors on the roster.
"Our youth has been an issue at times," said Maurer after a February win over Miami East in the sectional tournament. "But it's also been a benefit because the girls have been hungry to improve."
None more than junior guard, Ella Doseck, who played as well over the last 16 games of their season as any player in the region, divisions I through IV.
"Ella grew up so much for us this year," says Maurer. "She's played since she was a freshman, and this year she saw that she needed to do more…and she did. She's been a leader on both ends. She's really solid."
But she was no more solid than Maurer, who with his patience to let a long season become the perfect classroom, saw that patience rewarded with an avalanche-like finish.
"I asked the girls how they were going to respond," he said. "They were patient. They learned to keep their composure. And they executed down the stretch."
Solid…which more than describes how Jeff Maurer, who played at Anna and has coached there at every level, went about his responsibilities in just his third year as a head coach. With our congratulations, we're pleased to recognize him as our Press Pros girls' Coach of The Year…notwithstanding a few well-earned 'what ifs'.
They way they played…who knows?