Buckeyes add running back Trey Sermon and Seth Towns to plug gaping holes in their lineups brought about by injury and transfers.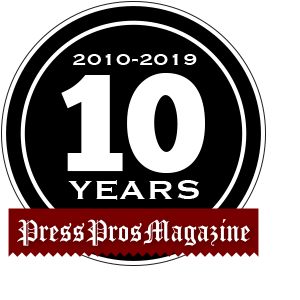 Columbus – This month forever will be known as the time when coronavirus told all of us that we couldn't go outside and mingle with the other kids no matter how much we said we'd play nice.
It has been a month of hand sanitizer, walking on the other side of the street when a pedestrian approaches and maybe not even inhaling when someone walks past.
Confession: I've done that last part more than a few times.
It also has been a month when Ohio State football and basketball were in dire straits, coach Ryan Day hearing that running back Master Teague had an Achilles' tendon injury and coach Chris Holtmann seeing point guard DJ Carton and forward Alonzo Gaffney enter the transfer portal.
What to do?
Why, scan the list, renew old acquaintances with some of those players from recruiting days gone by and make your best sales pitch.
Voila, Oklahoma running back Trey Sermon and Harvard forward Seth Towns arrived on the doorstep in a big box like a delivery from Amazon.
Day really was up against it when Teague was injured on the first day of spring practice. Before knowing the injury even happened, he said the running back group was one injury from peril.
In the coming days, Teague released video on social media showing him bee-bopping in his living room with family members.
What was conspicuous about the whole thing was the camera was never focused below his belly button and his moves weren't the stuff of Saturday Night Fever.
The Buckeyes were down to one healthy scholarship running back in Steele Chambers for spring ball.
Demario McCall has switched positions for now and being given a serious look at slot receiver. Freshman Miyan Woods still hasn't enrolled at the university.
Had Teague been healthy, there still would have been serious questions about the group with JK Dobbins taking his 4,459 career rushing yards – 2,003 last season – to early entry in the NFL draft.
Teague did run for 789 yards and four touchdowns in making third-team All-Big Ten, but much of that production came against the Florida Atlantics and Rutgers of this world.
He was very ordinary during the stretch run – 9 yards against Clemson, none against Wisconsin, 29 against Michigan and 7 against Penn State – in looking nothing like a feature back.
Flash backward three seasons and Ohio State running backs coach Tony Alford was one of 10 teams in the hunt for Sermon's signature on a national letter of intent. He was a four-star recruit out of Marietta, Georgia, and ranked among the top 100 prospects overall nationally in his class.
Sermon and his mother remembered Alford and the Buckeyes when it was so obvious that he would be not much more than a backup to Kennedy Brooks in the fall.
There was no need to visit campus. He had walked The Oval and had toured the Woody Hayes Athletic Center and Ohio Stadium. The fit was good years ago.
"I just believe it's the best situation for me,'' Sermon told Eleven Warriors. "I know that I have the opportunity to play there considering the depth, and I had a relationship with Alford during my recruiting process coming out of high school. He was a great guy then, and I just feel like I connected well with him. I know I'm going to have to go in and compete for the job, but I feel like it's the best situation for me to go into now."
When college coaches miss out on a recruit, they always make sure to tell the player that they should consider their university all over again if things don't work out.
Sermon ran for 744 yards and five touchdowns as a freshman and 947 yards and 13 scores as a sophomore. There was so much more. He caught a total of 28 passes for more than 300 yards.
Last season, he started four games – he had 91 yards against Houston and 71 against Kansas – but became a backup to Brooks midway through the schedule. Everything officially became a washout when he suffered a lateral collateral ligament injury and missed the final five games.
Now, it's Oklahoma's turn to play a game of scramble. Brooks will be the clear-cut No. 1 back, but Rhamonde Stevenson has not been reinstated after being suspended for the College Football Playoff loss against LSU. He reportedly tested positive for marijuana. At Ohio State, that's usually a three-game suspension.
What makes Sermon enticing is that he seems to be made to order for the Buckeyes. He is known for being one excellent and willing blocker, has the receiving credentials to be called more than a second or third target in the passing game and packs a punch at 6-feet, 220 pounds.
"There are definitely similarities with the offense, and that's kind of what helped my decision as well going into an offense that is pretty similar,'' Sermon said. "That way I just have to learn the terminology, and just the (experience) understanding the game helps as well. I talked to Coach Day a little bit as well, he seems like a great guy. Just based off our conversations that we had and texting back and forth, I'm just excited to play for him."
Sermon will be a one-year plug-in until verbal commitments TreVeyon Henderson and Evan Pryor sign and enter the university.
Running back is the lone concern for the offense, and his arrival is a godsend. Of course, he won't be as good as Dobbins, but maybe he can be a faster, more elusive Mike Weber.
Holtmann couldn't have been surprised when Gaffney decided to split. In fact, he probably knew it weeks before the season was wiped out. Transferring is what the kid does best. He played for three high schools, including Cleveland Villa Angela-St. Joseph when it won a state championship his sophomore season. His father said "they didn't want him down there.''
Gaffney just didn't fit here for a number of reasons. There was talk that he got pushed around physically in practice by walk-on Harrison Hookfin. He was incredibly raw for someone having played for big-time high schools.
No question, Holtmann gave him a couple of minutes against West Virginia only because the game was played in his native Cleveland at Rocket Mortgage Fieldhouse.
As for Carton, that story has been told too many times. He needed a fresh start after missing the final 11 games to get his mental health on track.
What to do?
Thad Matta recruited Towns, a 6-foot-7, 215-pound forward with two seasons of graduate transfer eligibility remaining. But the player knew everything he needed to know about Ohio State and the program having grown up on the north side. He graduated from Northland High School, the same place that Jared Sullinger and Trey Burke went.
The Buckeyes were high on Towns' 10-team list, but Harvard won out because, he said, it was a rare opportunity for an inner city black teenager to experience the Ivy League. He has graduated with a degree in sociology.
Towns played like he'd be one of the Crimson's all-time greats, if not the greatest. He averaged 12.5 points and 4.4 rebounds as a freshman – coach Tommy Amaker brings along first-year players slowly – and busted out to average 16.0 points and 5.7 rebounds in being voted conference player of the year.
Then the misery index reached the stratosphere when Towns suffered a knee injury against Penn in a loss in the Ivy League tournament championship game at The Palestra.
Two surgeries could not get him back on the court his final two seasons.
The Buckeyes are taking a leap of faith that Towns can return to a reasonable facsimile of himself. The coach of one of Ohio's great high school teams told Press Pros editor in chief Sonny Fulks that, if healthy, Towns could be the team's most talented player.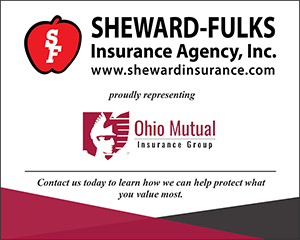 Doctors have told Towns that he should be ready to play full go by June.
"This whole process has been kind of a roller coaster with the injury,'' Towns told ThisWeekNews, a weekly publication printed by The Columbus Dispatch. "Right now, for instance, I can shoot free throws, but that's about it. Finding creative ways to work on your game is something I've honed in on, for instance, shooting while sitting in a chair and swimming pool cardio workouts. It has been kind of hard lately to find a gym because of the struggle of the coronavirus."
The injury occurred when Towns came down with a rebound. He tried to run it off, but the pain couldn't be tolerated. Stretching made it worse.
"We finally went under the stands and I tried to run it off,'' he said. "I couldn't. There was a guy with a TV camera following me every step. I couldn't believe it. When I realized I couldn't go back in the game, I just started to cry."
The first MRI showed a bone bruise and the second a cartilage tear. He had surgery, but was still out of commission in December and beyond.
"It never felt better,'' he said. "It was beyond gut-wrenching. It's one thing to rehab and feel like you're getting better and progressing towards playing again. It's another thing when the pain is exactly the same. I can't even explain the frustration."
A fourth doctor, Brooklyn Nets physician Riley Williams, told Towns that the cartilage was still torn and went back into the knee.
The pain is gone.
Seventy schools put out feelers to Towns. In the end, it came down to Ohio State and Duke.
If healthy, Towns would give Ohio State its more versatile inside-out player. He shot 39.2 percent from three-point range as a freshman and 44.1 as a sophomore.
He'll be in the mix with forwards Kyle Young, EJ Liddell, Washington transfer Justice Sueing and Musa Jallow and freshmen Zed Key and Eugene Brown.