There's no baseball these days for redshirt sophomore left-hander, but he's prepared to either resume the Big Ten season…or get ready for Major League Baseball draft.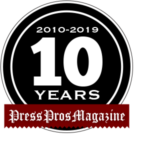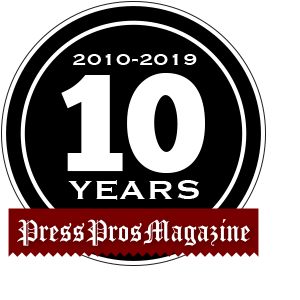 Columbus – If the Big Ten's holding pattern for coronavirus turns into a lost baseball season, Seth Lonsway's body of work for Major League Baseball scouts to examine will amount to, say, a pinky toe from 2020.
The redshirt sophomore started three games for Ohio State, and that consisted of 295 pitches over 16 innings.
That, though, was enough for DraftSite.com to predict that Lonsway would be taken in the fourth round and 102nd overall by the Detroit Tigers.
Kiley McDavid wrote in ESPN's MLB Insider that Lonsway had some people thinking first round after he averaged 92 miles per hour to 96 miles per hour in those starts.
These days, though, he's a lot like a shiny Corvette parked in a garage and covered with a tarp.
And he's a 6-foot-3 left-handed one at that.
Days after campus was shut down to prevent spread of the virus, Lonsway was preparing to head home to Celina, Ohio, to take online classes and do his best to stay in shape.
The Big Ten announced Friday that it has extended the delay of its spring sports schedules until it will make a final decision May 4.
"I don't know. I don't know,'' Lonsway said of the season still not being dead. "There are so many rumors out there. The way things are going, I don't see it happening. But you never know. Things are happening so fast. We were playing and then it goes from 100 to zero.''
The other rubber ball in suspended animation over his head deals with the MLB Draft scheduled for June 8.
Will the virus still be going strong in some parts of the United States to push it back? There was talk about baseball moving the draft up so players could sign and play months longer than in the past, or moving it back.
There also was a possible plan being discussed about baseball organizing a regional combine or combines throughout the country similar to the one the NFL holds in Indianapolis.
Here's the latest: MLB and the Major League Baseball Players Association are kicking around the idea of shortening the draft to as few as five rounds and no more than 10. That would put hundreds of players in limbo because the player selection process is full of poker-type misdirection and downright lies.
If you've been told that you are an eighth- or ninth-rounder, would you buy into what amounts to a lottery ticket? Is the club telling you the truth? What if round 10 is finished and you are still out there? You lose your final season of eligibility on a hope and a prayer.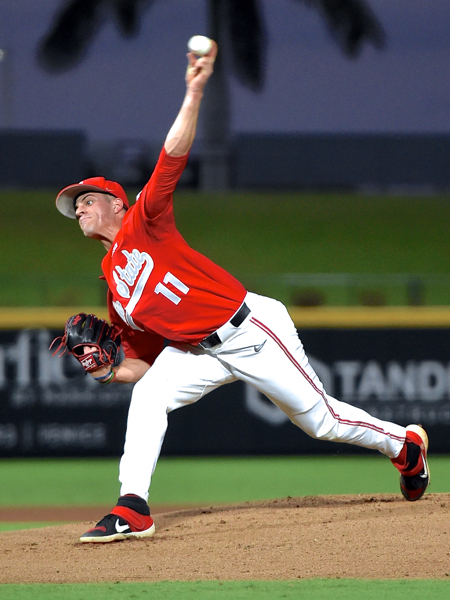 "I've heard all those things as well about moving the draft up because the players will have had down time and they will be rested,'' Lonsway said. "They'd love to get guys in the system. I've also heard they could move it back with all that's going on in the world. The combine, I've heard that, too. Get two or three innings in to showcase your stuff. It will be interesting to see who can maintain, who develops and who hasn't. You will see guys who are doing the work. I can't say I'm for one or the other plan happening with the draft. We're all in the same boat. We will adapt.''
Lonsway has a small gym in his home consisting of a squat rack, bench and some weights and dumb bells.
His trainer was preparing to send him a workout schedule. There were plans to throw off a mound.
The man who says "pitching is my escape'' will need the game more than ever before with the country being shut down for the most part.
Online classes are in family and consumer financial services. Lonsway was a scholar athlete last school year.
"I'm fortunate that my high school field actually is on city property and not school property, so I have a field and can throw with some of the high school kids,'' Lonsway said. "I'm throwing to their catcher. They have an indoor mound. Hopefully, I can get some live at bats. We'll see if they'll be up to that. We are limited as far as facilities shutting down. There are public batting cages and city parks. It's a matter of finding them.
Let's take a look at Lonsway's starts:
Other than four walks, his first start was a gem in the Buckeyes' 4-1 victory over No. 24 Pittsburgh at North Port, Florida. He gave up one hit, a two-out single in the first inning, and struck out 12 in six innings.
Start No. 2 got the baseball public buzzing when Lonsway topped out at 96 miles per hour with a four-seam fastball against No. 21 Georgia Tech in Atlanta.
Three errors were made behind him, making three of the four runs off him unearned in a 5-2 loss. He gave up three hits and two walks and struck out 12.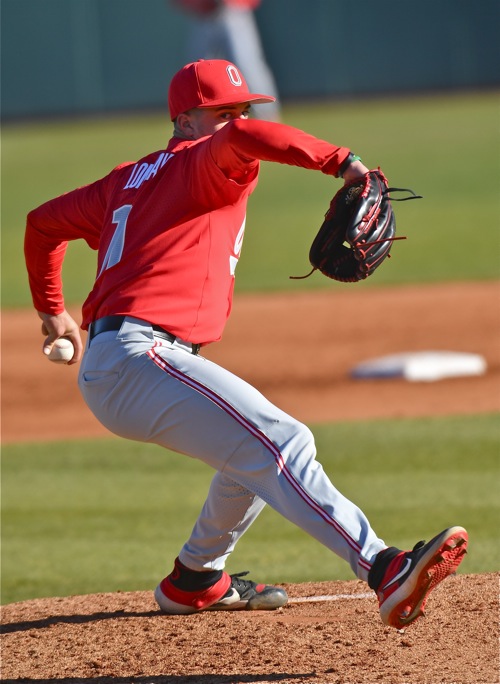 Lonsway was unhappy with his control in a 5-4 loss to Lipscomb in Nashville – the bullpen blew a lead in the ninth inning – as he had four walks in five innings. He gave up five hits and no runs and struck out 13.
"I was happy with some of my outings,'' he said. "My last one wasn't up to par, but I was going to make corrections and bounce back. I would have liked to have gone six and seven innings and have been more efficient. I was putting up good numbers. I left people with something to see.''
Anyone knowing just a stitch about Lonsway realizes that the season might be in limbo, but that he is preparing as though his next start comes tomorrow.
"I'm very passionate about this game,'' he said. "I work so hard in the off-season and in-season. I have thoughts that keep me motivated. I rely on my family a lot. I love what I do. I enjoy the game and respect the game. I've been humbled and have had highs and lows. I think I've got things in perspective. You put the work in and there will be opportunities. The Ohio State coaches and my teammates have helped teach me the game. Ohio State helped make me better.''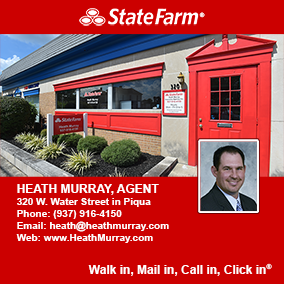 Scouts don't have to look back that far to see more good things from Lonsway.
Ohio State had to win five of its last six Big Ten games just to have a chance to get into the conference tournament, and he was big in a 2-0 victory over Penn State and 6-1 victory over Purdue.
The Penn State game was art. Lonsway gave up five hits, zero runs and walks and struck out 13 in eight innings.
Purdue was more of the same. He gave up two hits and two walks and no earned runs and struck out 14 in eight innings.
You know the rest of this fairy tale story.
Buckeyes ace Garrett Burhenn suffered a head injury getting struck by a foul ball in Game 3 at Purdue and was unavailable for the Big Ten tournament.
Coach Greg Beals' plan was to ride Lonsway and third starter Griffan Smith in Omaha. Each started twice in an improbable run to the championship.
In a 2-1 victory over Michigan in the first round, Lonsway gave up one hit and struck out six. His stuff was good enough to go deeper into the game, but he walked seven.
Lonsway gave up four hits, one run and one walk and struck out six in five innings in an 8-6 victory over Minnesota in an elimination game that got Ohio State into the championship game against Nebraska.