No sports to watch live, so Press Pros Readers have made the most of our recent content.  In this edition of TRS (The Reader Speaks)…they share opinions on the Corona sports shutdown, and the recent columns from Greg Hoard and Mark Znidar, among other topics.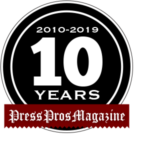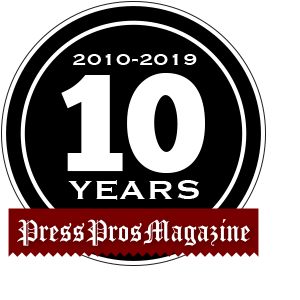 It has been unprecedented, of course…the total shutdown now of winter championship tournaments in wrestling,  and boys and girls basketball, with no immediate optimism for the spring sports…baseball, softball, and track and field.  The coronavirus has left a lot of people with a seasonal emptiness not soon to be forgotten.  It's motivated one of the better comments (below), shared in this month's posting of reader responses:
"First time writer to Press Pros after reading for the past two years.  Your website is very impressive – writing and photography.  In the absence of actual competition currently I wanted to take this opportunity to say that Press Pros coverage makes you miss the games and the anticipation of the seasons all the more, especially when no one seems to know when life will be back to normal. 
It makes you look forward to the resumption of those activities that bring us all purpose and enjoyment, because how empty is our lives without sports.  Obviously, we take local sports for granted, especially high school sports, because there is no ESPN or MLB or NFL network to record and play those games over and over.  I realized this recently when I saw your 'repost' of stories from championship games as far back as seven years.  To the point of whether there's too much emphasis on sports, tell me how being locked down without anything to look forward to except the termination of the virus could possibly be better than the structure and competitive challenge offered by playing basketball.  And to your repeated subject of competitive balance and public versus private schools, I would hope that this current crisis brings some proper perspective to the obvious fact…that having the chance to play against any opponent is better than no chance to play at all.  Titles and trophies come second to that.  Continued success to Press Pros, and thank you for making at least some of us see."  …  Michael Vosburg  (Via Facebook)
"I write to share with you how much I appreciate the fresh daily opinions and content of Press Pros Magazine.  While local newspapers lean on Associated Press, your hometown attention to local stories of interest is a welcome change.  You guys are good.  Thanks for what you do."  … Bob Schneider
Our front page feature of just this past week by Greg Hoard found an appreciative audience.
"I always like the Greg Hoard articles.  This one was one to print and keep.  Well done." … David Goldman
"Those words, the strongest words, help pull our courage together because of their experience. Thank you for this beautiful reminder."  … Debbie Parker (Albany, Georgia)
"I remember listening to Waite Hoyt during rain delays as much as the play-by-play during the games.  Burger Beer and baseball.  Thanks for this."  … Keith Brooks (Via Facebook)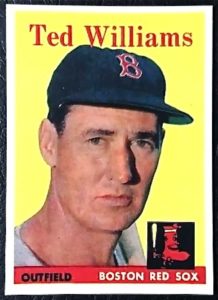 "I thoroughly enjoyed this article and want to thank Mr. Hoard for his mention of Ted Williams in the story.  When I was a boy my dad constantly talked about Ted Williams, and called him the best hitter in the history of baseball – better than Babe Ruth.  I remember that still, and your column was a wonderful reminder.  That baseball card, by the way, was the 1960 Topps card of Williams, and I still have mine."  … Joe Schlosser (Richmond, Indiana)
(Ed. Note:  The card you speak of is a Topps card, but it actually never appeared in the original 1960 set of cards.  It's a Topps retro reproduction of Williams on a card of the same style as 1960.   The last Topps regular edition card of Williams was the 1958 card (right).  Still, it's a Topps card, and a beauty.  We used Rare Sports Collections, in Napierville, Illinois, for reference.)
The addition of former Columbus Dispatch writer Mark Znidar last year has brought a new and appreciative audience to Press Pros for his regular posts on Ohio State basketball and spring football.
"Long-time reader of Mark when he wrote for the Dispatch.  Always thought he was the best on staff for his stories on Clippers baseball.  Great addition to Press Pros."  … Ray Perdue (Columbus)
"I thought Mark Znidar's coverage of Buckeye basketball on Press Pros was by far the best.  I'm sharing the Press Pros link with  friends who follow the Buckeyes."  … Tom Killilea
"Writing in appreciation of your coverage of Buckeye football this spring.   Enjoy reading Mark Znidar."  …  Dan Flynn
The absence of Ohio State baseball due to the Big Ten canceling spring sports brought a response from this reader as to what comes next for Buckeye baseball:
"I really enjoy your stories on Buckeye baseball and I'm writing to ask about your impression of their talent, and their chances for a Big Ten title in 2021 after being forced to take a year off?  Do you think Lonsway, Burhenn, and Smith will be back to pitch next year?  Who else will be back?  Can they win the Big Ten next year?  And do you have a favorite player that goes unnoticed?" … Bob (Westerville, Oh)
(Ed. Note:  Bob, with apologies for editing your email due to its length, you're obviously knowledgeable of Seth Lonsway and the fast start he had before the season was shut down.  And I think my greatest impression (in just 14 games) revolved around the pitching.  Lonsway struck out something like 37 hitters in his first 18 innings, but suffered from a lack of run support and was 1-2 when the season ended.  Behind him Garrett Burhenn and Griffan Smith were just showing their anticipated form after four starts each.  The bigger issue, had they continued to play, would have been the bullpen.  There are talented arms out there, but no defined pecking order in terms of confidence and consistency.  That comes to different people at different ages.  There were questions all winter about offense, and how they would score runs in the absence of Brady Cherry and Dominic Canzone (32 home runs between them in 2019).  I think the late hitting of Dillon Dingler (5 HRs and 14 RBIs) was an indication that had they continued to play he, Conner Pohl, and Zach Dezenzo in the middle of the order would have clicked.  I predicted early that they would score an average of 5 runs per game (they were better by 1/2 a run) and give up 4 1/2 runs per game – not much margin for error, again emphasizing the pitching.  As to the future of things, a lot of it depends on your other question about who comes back.  Obviously Lonsway and Dingler are going to get high draft consideration, and it's going to be tough for them to come back if they want to play baseball for a living.  So the future depends on whether they've recruited as well as they believe they have.  I do think they're talented with players like Dezenzo, Nolan Clegg, Nate Karaffa, Mitch Okuley, and the pitchers, of course.  But those guys need to play.  When and where they play this summer will be huge.  It'll be huge if ANYONE gets to play this summer.  Chances for a Big Ten championship?  It's a lot harder than you might think, and a lot of things have to come together.  But I think the talent is competitive with the rest of the league.  And is there a favorite player, unnoticed?  Hard to answer that, but sophomore Nick Erwin always seems to catch my attention.  He can catch and throw at third base and I think his contribution as a hitter does get overlooked.  If you're not aware, he actually missed fall baseball with hamstring surgery (not just a pull) and he's come back quickly to make a contribution this spring (.368 in five starts, 7 for 19 with a home run and 8 RBIs).