Pete Werner is being tested on the inside and Baron Browning is going from the inside to the outside as position coach Al Washington looks for his men to be able to play everywhere.  In the absence of spring football…Mark Znidar shares some insight on Buckeye football.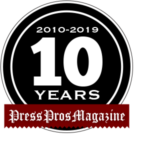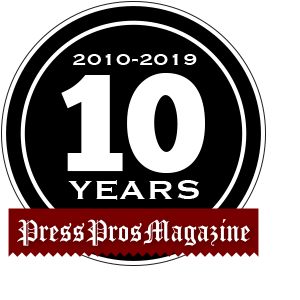 Columbus – Peter Werner talked as if he was majoring in accounting and suddenly placed in an art class in going from yellow stationary to a blank canvas.
The Ohio State senior-to-be played the Sam or strong inside linebacker post last season, and he did it well in being in on 64 tackles, including 5 ½ for losses.
When the Buckeyes opened spring practice, Werner found himself playing at the Will (weak side) and Mike (middle) spots.
As for Baron Browning, also senior-to-be, the coaching staff had him lining up at the Will. Last season, he was inside.
What kind of voodoo is first-year defensive coordinator Kerry Coombs cooking up in his cauldron?
Linebackers coach Al Washington explained it in simple terms.
"We can utilize our talent better,'' he said after the second spring practice. "Now, we're not pigeon-holed. We don't have two Mikes and four Wills. We've got linebackers. We can get creative putting them in the right spots. That makes everyone more valuable. It's our first ride (doing this). As the season goes along, you play off the moment.''
What Coombs and Washington want are versatile linebackers who can switch positions in a pinch.
Werner is okay with that.
"I do what I've got to do, do what my coaches tell me to do, make improvements and make plays on the ball,'' he said. "I guess the versatility piece is nice and being able to play at different spots on the field (is nice). I don't really know the benefits side of it. I'm just doing what I'm doing. Hopefully, they see something out of it. If they like it, they are going to keep it.''
The first two practices, he said, went pretty well.
"I liked it. It was fun, but a little sloppy,'' Werner said. "There are a whole lot different keys and (use of the) hands. We'll see how it goes. We're just kind of going with it.''
Werner checked in at 242 pounds and is down to 12 percent body fat. He sounds like a man who never lets himself get into a comfort zone.
"Individually, I'm never going to be at the point where I've accomplished something,'' Werner said. "There is always something to prove day in and day out. Again, I have to keep that chip on my shoulder. There's always something to improve on, and I think I did that last year.''
Washington called Werner "athletic and accountable'' and gave an example.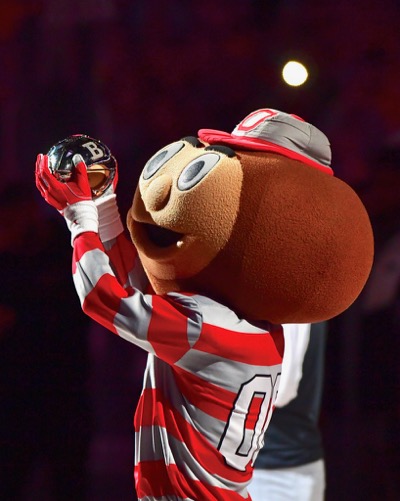 "If you ask, 'Hey, Pete, be on the numbers in the 40 (yard dash).''' he said. "And he's, 'Got it, got it.' He's very talented. That blend is why we are very confident about him that he can do those things (inside). That six technique, he may get his tail whipped that first rep, but I'd put my money on him on second and third. He'll figure it out. That guy, golly, he's special.''
Browning might be looked on to replace the athletic and offense-busting Malik Harrison, who is NFL bound.
In 2019, he had 43 tackles – three for losses – and an interception sharing the middle with Tuff Borland. He was being limited in spring ball because of a minor injury.
Could this be the season when he returns to his high school position?
He sure hopes so.
"I'm focusing on the outside more,'' Browning said. "That's more of my natural position. I played that in high school. I'm comfortable doing it and excited. Sam or Rover, I'm not sure yet. It's a different role. Inside, you have to make sure everyone is aligned and set. Outside, you are in your own world. It's like a different world. It's hard to put it into words. I think, probably, it's a little more freedom. I'm excited to make plays and help the team.''
Browning thinks it makes sense for almost every linebacker to know more than one position, but he said it's way too early to say that the move is permanent.
Someone asked if he could become the next Chase Young with regard to pressuring quarterbacks, and he wasn't going to bite on that one.
"I'm the next Baron Browning,'' he said.
Borland, yet another senior, probably isn't going anywhere else but the middle. An Achilles' injury affected his play in 2018, but last season he was full go and had 55 tackles. In 44 career games, he has 180 tackles, 15 ½ for losses. He has had 50 or more tackles in each of three seasons.
"He should have a pension,'' Washington said when a reporter said Borland has been around that long. "That's funny. I will use that. He's very mature. It's hard to put it into words. He's an adult. He meets like a coach – he's probably in there now (working). We watch tape (together). He's an extension of a coach and that is very comforting because he's also a guy who can lead and show young guys how to conduct their business because he has been here. It's incredibly important to have Tuff Borland in our room and on our team.''
Washington said Borland "played his tail off'' last season and was "one of the anchors.''
The attitude of his group, he said, is where he wants it to be.
"In order for you to play – and I don't care where – the first thing a coach has to do is what? Trust you. Right?'' Washington said. "You have to be talented, but they have to trust you. You have to consistently do what you are supposed to do. That's what we focus on with the young guys. They have bought in. They work their tails off. They are open-minded to what they have got to fix and improve on.''
Two players having a chance to play are junior Teradja Mitchell of Virginia Beach, Virginia, and true freshman Kourt Williams of Bellflower, California.
Mitchell was primarily on special teams his first two seasons, but did get almost 100 snaps on defense. Injuries cost him as he missed preseason practices last season.
"He is one of the more talented guys we've got,'' Washington said. "He is incredibly instinctive, but he has contact courage like no one else. We call him Bobby Boucher, The Water Boy. He will just roll up and pow. He's awesome. That's another great one.''
Mitchell reported to practice showing a six-pack with his abdominal muscles and lower body fat.
Williams, Washington said, is blazing fast.
"I think he fits like a glove,'' Washington said. "His problem is he's too doggone fast. He's as fast as the safeties. He has been here a month and he has gotten all A's. He may be a great safety. Who knows? He has contact courage. He'll go in there and hit. He'll put his body in there. He's a really good athlete, man. He can cover ground.'
'