If even the darkest cloud has a silver lining, read on as to how the Dayton Flyers' future just got better…from actually NOT playing in the NCAA tournament – a matter of not 'first' impressions, but 'last'.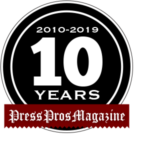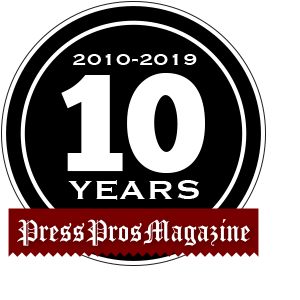 When the Ohio State Buckeyes played Georgia Tech in baseball back in February, in Atlanta, I was standing behind the batting cage watching the Buckeyes take pre-game batting practice when another writer, covering Georgia Tech, stopped and asked,  "If you cover Ohio State, do you see Dayton basketball, too?"
"Funny you should mention,"  I replied.  "I see them all the time."
"I was up there about five years ago, when the Tech played 'em at their place,"  he offered.  "Great environment.  Archie Miller was the coach then after Brian Gregory came down here, and they beat the hell out of us.  Very impressive experience.  I'm not surprised at the year they're having."
The game he referred to was a 20-point Dayton win on December 23, 2014, long before there was an Obi Toppin.  But the point made in this person's comments proves that last impressions are at least as good as first, and sometimes better.  And does that fact not portend a huge advantage for the Dayton Flyers' future following the 2019-20 season…even with the disappointment of their season being curtailed by the coronavirus – of being denied the opportunity to play in the NCAA tournament?
For the fact is that the Flyers will settle into the history of NCAA basketball with a 29-2 record, a strong national sentiment of 'what if', thanks to validating words of people national commentators Dick Vitale and Seth Greenberg (Vitale saying, "UD is for real" to our own Hal McCoy)…and the lasting impression that the environment of Dayton basketball presents to everyone who sees it first-hand.
"Great place to play,"  this writer added.  "Beautiful arena and crazy fans, even for a meaningless game in December."
So how do this add up to an advantage for the Flyers going forward?  Well nothing would have made Flyers fans happier, short-term, than being a #1 or #2 seed in the tournament and making an extended run.  And the fact is that with the NCAA field in 2020, most believe that Dayton could have played with anyone.  Obi Toppin was certainly their calling card, but the depth they enjoyed at guard with Jalen Crutcher, Ibi Watson, Trey Landers, and Rodney Chatman was their real advantage.  They could all shoot, and when you have four guys like that it trumps foul trouble.  It amounted to interchangeable parts at the game's most important position, and how many teams have that?  Just ask Ohio State.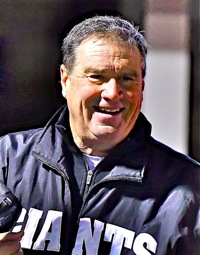 But the last impression by the Flyers on basketball America was how good they were without the risk of something going wrong – Cinderella's shoe coming off, like what happened to Butler and Chicago Loyola in recent tournaments – close, but no cigar.  How good they are right now, and the impression of how much fun it is to play in Dayton, is a powerful recruiting tool that played correctly can benefit Flyer basketball for years to come.  Given the saturation of NCAA basketball on TV…given that every top prospect in America lives on social media…and given that every one of them wants to play immediately in the 'one-and-done' culture of NCAA basketball, is not Dayton basketball an attractive option to anyone looking for the most convenient conduit to the NBA?
There can only be one Duke.  There can only be one Kansas.  But thanks to Obi Toppin, 29-2, television and the evidence of a Division I basketball culture second to none (and superior to Ohio State), Dayton has never looked better to the next Obi Toppin – has never looked more like Gonzaga, who's the same size, regularly sits among the top 20 teams, and cleans up amongst the PAC 12 schools on the west coast for the most coveted recruits.  Flyer basketball has never been this 'chic'!
So put the disappointment behind, and look to parlaying the last impression of Dayton basketball to a future of that same kind of national attention and respect.  One door closes and another one opens, they say.  Wide open, in this case.
But they can close…oh so quickly!