Few have come farther and endured more to be a Dayton Flyer, which makes you wonder if Ryan Mikesell didn't deserve a better ending to his college basketball career. Maybe, but he doesn't see it that way.

St. Henry, OH – If anyone in college basketball has a right to be angry over the way the season ended – cancellation of the NCAA tournament for health and safety reasons relating to the coronavirus – surely the University of Dayton's Ryan Mikesell might claim a spot near the head of the line.
A spot near the head of the line comprised of approximately 5,250 other NCAA Division I players…and especially the thousand others who would have been participants in the NCAA tournament.
But no…zip, nada, and sorry about your luck. And to you senior players left hanging, thanks for four years of making it great…in towns like Evansville, Omaha, Davidson, Richmond, and St. Bonaventure, New York.
Mikesell surely had a right, a red-shirt senior working on his masters degree in mechanical engineering, who enjoyed his finest season this year after five years of work, waiting, watching, and enduring a year's inactivity following surgery and rehab time on both hips.

A year that saw the Flyers win 29 of 31 games, go undefeated in the unpredictable Atlantic Ten Conference, rank 3rd nationally in the final NCAA men's basketball poll, and project as high as a #1 seed in the post-season tournament.
And a year that saw Mikesell start all 31 games, average 27 minutes a game, shoot 48% from the field, and average double figures in critical Flyer games – Kansas, VCU, St. Bonaventure, and St. Louis.
Ryan Mikesell, five years removed from St. Henry High School…surely had a right to complain about fate, lost opportunity, and a lack of closure when the Flyers' season came to an abrupt end.
"There was some bitterness when it first happened," he said this week. "But after a couple of weeks not so much. When you consider the rest of the world and the health issues with all this it kind of puts things in perspective. If you can save thousands of lives you'll take that any day.
"Obviously, none of us wanted it to end the way it did. We were on a 21-game win streak, we were very confident going into the A-10 Tournament, and thought we could make a deep run in the NCAA tournament. We had that kind of talent and were in Brooklyn for the A-10 when everything got cancelled. It was surreal because we went from having so much to play for to an emptiness when we got back to Dayton, with an asterisk to our season. We're always going to wonder, 'what if'."
This was no ordinary Dayton team, called by some of the best teams in Flyer history, including those that won the National Invitational Tournament in 1962, '68, and 2010, and the one that finished runner-up to UCLA in the 1967 NCAA Final.
Led by first-team All-American Obi Toppin, and depth at the guard position the likes of which they'd never had previously with Jalen Crutcher, Trey Landers, Ibi Watson, and Rodney Chatman, the Flyers made an impression on every opponent and national insiders, as well. ESPN scheduled its final 'Game Day' show at UD arena prior to the season finale with George Washington.
Mikesell made his own impression, always seeming to come up big when big was needed, and unexpected.
"You come in here expecting a great game from Dayton with all that (Obi) Toppin can do," said Nebraska-Omaha coach Derrin Hansen after losing to the Flyers, 93-68, on November 19 . "But what makes Dayton really good is players like [Mikesell], who plays 26 minutes and gives you 16 points and rebounding. They've got solid players like that everywhere you look."
"We just clicked as a team," says Mikesell. "When you play good teams, like Kansas (an overtime loss), and you can go through the A-10 schedule and not lose once that definitely gives you confidence. Our ability to be consistent all year was the thing I thought was most impressive. The Colorado game (their only other loss) was the only game where we had regrets afterwards for the way we played."
---
Moeller Brew Barn, Maria Stein and Troy, Ohio

Moeller Brew Barn wishes to thank our loyal clientele for your support during the temporary closure of restaurants and pubs. Stay safe. 
---
That, and Obi Toppin!
"Yeah, you know he was here working out as a redshirt when I was rehabbing my hip operation. We were working out together and I saw him at his rawest form. I knew he was pro material because of his length and his leaping ability. And you know I haven't played with many pros, but I knew there was something different about him.
"But for him to be where he is today – a national player of the year candidate – for him to make that kind of jump in two years is just incredible. It shows how hard he's worked and how he's figured out how to play the game. Every time out it showed. His numbers were just incredible this year."
Toppin is expected to leave for the NBA, while Landers and Mikesell are the only two senior starters to leave. The rest of that backcourt depth will all return next year, creating anticipation for an exciting encore.
"I really thought Rodney Chatman was the best defensive guard I saw all year," said Mikesell. "His ability to guard 94 feet was incredible, taking the other team's best player and shutting him down. He reminded me of Kyle Davis, and his ability to just sit down and guard. We had a lot of good players and we all understood that we needed to sacrifice for the betterment of the team. That showed in our record. Everyone bought into their roles.
"And personally, I just did whatever I could do to help us win games. I hate to lose so whatever Coach needs me to do that's what I do."
Bitterness, and frustration over a sense of lost destiny? The word (bitterness) came up three times during the course of our interview time, and his competitive nature became more and more evident each time it was mentioned.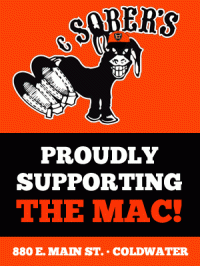 "Yeah, there was some bitterness at first, but with everything that's going on…it sucked, don't get me wrong," he says. "It doesn't feel good knowing that the season ended like it did.
"But at the same time…you have to have some perspective on things. That's where I've made my peace with it. And you know…I was close to Kendall (Pollard), and Scooch (Scoochie Smith), and Kyle (Davis) for their career wins record. I needed like four more to beat their record, so they can thank the coronavirus for saving their record."
Closure…is where you find it.