The Miami Valley's top setup man talks about spring training 'interruptus', what the San Diego Padres doctors are saying, and optimism over his best spring training in years…if and when they finally play major league baseball.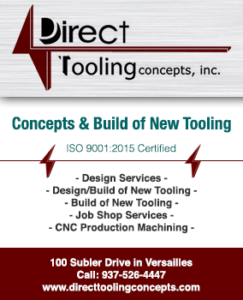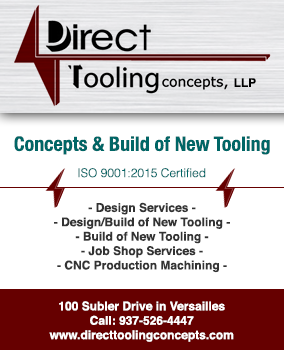 Craig Stammen admitted Friday that he was thinking more about people back home – his mom and dad – concerning fears over the coronavirus than he was about himself or his San Diego Padres teammates.
Making the six-hour drive from the Padres spring training facility in Peoria, Arizona to San Diego with wife Audrey and their two small children, he made his time on the road available to a call from Press Pros.
"Not a bad drive," he shared. "Especially when the kids are sleeping. We should get there by mid-afternoon or so."
But enough of the overture and on to the opera. Like the rest of major leaguers 'quarantined' for the past ten days – literally shut down from playing spring training games – Stammen is itching for activity while being cautious over the familiar adage…that what you don't know can hurt you.  Not My Sharona (The Knack, 1979), but my Carona!

"The doctors were actually talking to us three or four weeks before it got to this point," says Stammen. "They reiterated to us that we were in little danger, that our kids weren't in much danger, but…the coaching staff was more at risk because some of them were older. So we were cautioned about spreading germs and there were precautions taken.
"But once the NBA player (Rudy Gobert) tested positive things began to change and everything got shut down after a couple of days. And that was disappointing because spring training has been good. There's a lot of optimism on the team to get home and get started with the season. This is just like Little League in that respect, because you get hyped up and you want to get out there and play."
How was the news taken; and how seriously did athletes at the highest level of baseball heed the warnings?
"I guess there was a little skepticism at first, especially when the doctors were telling us said we might have symptoms like a mild cold, or if it was really bad something more like the flu. That's what we were being told at the beginning, but I think that's changed now as a result of more evidence.
"But the people I thought of first were my parents, knowing their age…and then about some of our coaches. You could tell that some of the older ones were kinda' worried about it. So now the attitude is we're all in it together and to be careful around the clubhouse – careful about where we go outside the clubhouse. Spring training is somewhat of a quarantine situation, anyway, because if one guy gets sick everybody gets sick. And if no one gets sick we all stay healthy."
From a baseball perspective Stammen's angst (if he has any) is due to the disruption of what he calls his best spring training in years. Healthy, and with a new two-year deal with the Padres, his numbers through five Cactus League appearance were sterling – 5 innings pitched, 4 hits, 1 earned run, 4 strikeouts, no walks, and an earned run average of 1.80.
---
From The Heidout, Jackson Center, Ohio (Open For Carryout)

If you have a big breakfast order, please give us a days notice and we'll gladly cook for you!
Call 937-596-6311
Breakfast (8-10 am), Lunch (11 am-2 pm), Supper (4:30 pm to 8:30 pm) 
(Find our menu and special of the day on our Facebook Page)
THANKS FOR ALL YOU CONTINUED SUPPORT – Heidi
---
This, coming off a 2019 season where he recorded a record of 8 wins, 7 losses, and a 3.29 earned run average, earning him a reputation as being one of MLB's most dependable bullpen 'setup' men. At 36 (he just celebrated a birthday on March 9), he's never pitched better.  And more optimism…the Padres have finally junked the blue-themed uniforms for the original 1969 expansion look (beige and brown) worn by Nate Colbert, Steve Arlin, and Randy Jones.
"I'm personally disappointed that the season won't start on time," he says. "I felt really good this spring, I felt really good about where I was heading, and I kinda' rediscovered my slider this spring. Last year's spring training was a little bit of struggle for me to find my stuff, and it ended up taking all season to figure it out.
"I had an OK year last year, but I was looking forward to coming out of this spring and things being better. I put in a lot of work in the off-season and I got off to a good start down here…so when you do that kind of extra work you look forward to seeing it pay off. It is what it is, but I was pretty pumped up for the season to get going. So now I have to figure out a way to still be ready whenever that time is. I'm still very optimistic, and things will work themselves out in the end."
Moving into their San Diego home this weekend, like most major leaguers the immediate future as to when the season starts, and the opportunity for working out, is kind of up in the air.
"I think it's going to be TBD (to be determined)," he laughed. "I know they'll have to come up with a social distancing practice plan, and the stadium will be open to work out in, but I'm sure that not everyone can be there at the same time. So if I want to come in and work out it's probably going to be me and one other guy, I assume, and things will be staggered as to how many can show up at a time. I have no idea who my throwing partner will be at this point, and I'm assuming it'll be that way for the next seven or eight weeks until we get over this quarantine thing."
And like every other player, he has no idea if the season will even start in seven or eight weeks.
"No idea," he admits. "I have no idea if we pass the California 'essential business' test, but for now we're still allowed to go to the stadium. How long that lasts I don't know. I guess we'll find out. I've heard no concrete date about when the season can start – all speculation for now – and right now there's proposals going back and forth between MLB and the Players' Association. I know that they're trying to obey what the president's saying – what the CDC is saying – and adhering to the laws of the respective states. It's a logistical nightmare, but I would assume that about all the sports will resume at the same time…because they all got shut down at the same time.
"That said, I'm not as optimistic about the middle of May (seven or eight weeks). I'm thinking more in terms of June or July. But that's if everything goes well – if we can flatten the curve by the end of May. Maybe then we can start playing baseball again."
Without a doubt…this will be everyone's most interesting major league season in memory. As to baseball, they say that hope springs eternal with every year and a fresh start for everyone…especially since the old joke about Washington has been flushed. No longer can it be said that a team in the nation's capital is first in war, first in peace, and last in the American League. The Nationals won the World Series last fall; and they're now in the National League.
Which only proves that the more they keep messing with it…the harder it is to understand.
"Every season's interesting," says Stammen. "And this will be the most interesting buildup to one. It could be like Little League used to be. There won't be any long toss or bullpen programs…we'll just show up with our uniforms on, ready to play ball."
We hope!