Second-year coach Ryan Day said participating in play after play in off-season conditioning, and spring practice ripens players for the games that count. Cites quarterback Justin Fields as a case in point.
Columbus – It was during his first interview session with the news media after Ohio State's first practice of spring football when coach Ryan Day simply wore out the use of the word reps like a grade school boy having learned a new cuss word on the playground.
How was Justin Fields able to play so well last season after transferring from Georgia, where he had been a backup to Jake Fromm?
Simply put, Day said, it was the reps.
Why was JK Dobbins able to run for more than 2,000 yards?
Again, it was the reps.
All those reps the Buckeyes were planning on went mostly poof when the university was shut down because of the threat of the spread of coronavirus.
The spring game was sacked, too.
Just like every other program in the country, they will go into preseason practice with 15 true freshmen, a number of players returning from injury, a handful of  players switching positions and others trying to move up the depth chart still being pretty raw.
Fields, a junior-to-be, made fans forget Dwayne Haskins and his 51 touchdown passes from 2018 a lot quicker when he threw for 3,272 yards and 41 touchdowns and completed 67.2 percent of his passes last season.
Spectators saw him lead Ohio State to dynamic victories down the stretch against Penn State and Michigan at the end of the regular season and Wisconsin in the Big Ten title game.
How did he do it?
Let Day do the talking:
"I'm proud of his development from where he was at this point last year and where he is after one Practice 1,'' he said. "He has come a long way in the pocket, moving in the pocket, seeing things in drop-back protection, We have a list of things he needs to get better at.''
The training wheels were still on early in the season. After all, Fields hardly played as a true freshman.
As the season wore on, he was full speed ahead.
"As time went along, he got more and more responsibility,'' Day said. "Now, it's year two and we spend a lot of time with the intricacies of the position – protection, progressions and coverages – he can get a little bit more involved and we can start explaining the playbook a little bit more.''
Day said the public only sees the product on game day and not all the hustle and bustle that goes on during the off-season, summer and during the practice week.
In 2018, Haskins was a mystery man in the mold of Cardale Jones during the national championship run of 2014.
Joe Burrow had been a backup for two seasons until he transferred to LSU and worked wonders in a new system and conference in taking his team to a national championship.
"What you saw what Dwayne did that year and saw what Joe did (last season), there were a lot of years of work done behind closed doors and a lot of work being done in the meeting room, on the field and in practice,'' Day said. "It's hard to do that when you don't have all those reps under your belt. (The media) and everybody else don't see all the reps that are had because they are not games.
"We practice much more than we play. All those reps in practice – 7-on-7 team, red zone, third down and then the film work of hours spent to improve on what's going on – (are done) so that when you get to the moment you are ready to go. That has been the idea here. That's hopefully where Justin can take those reps and take those meetings and step his game way up.''
It's a pretty safe bet that missing the bulk of spring ball won't cause Fields to take a step back.
"I'm proud of his development from where he was at this point last year and where he is after Practice 1,'' Day said. "He has come a long way in the pocket, moving in the pocket, seeing things in drop-back protection, We have a list of things he needs to get better at.''
But the Buckeyes will be up against it at other positions when the preseason arrives:
1. Who will take over at slot receiver for the steady, big-play artist known as KJ Hill?
2. Who will become the right offensive tackle?
3. Will injured tailback Master Teague be healthy enough to practice before the season opener on September 5 against Bowling Green?
4. Who will be in the secondary other than cornerback Shaun Wade?
Those are just some of the questions that will stand 10 feet tall when Day sees his players again. The doors to the Woody Hayes Athletic Facility are closed tightly. Players can't access the building with a thumbprint acting as a key card.
Yet fans will expect Ohio State to be a force again, and Day understands that.
"It's just the expectations that you set for your whole program and yourself,'' he said. "Our program is all built on fighting and competing and being the best version of yourself, the best version of your unit and the best version of your team. We know what the expectations are here and that's part of this thing. When you wake up every day you know what it is. We're hungry. We think we put a good foundation set underneath us this past season, but we didn't reach all of our goals. There is still a lot of work to be done.''
Hill led the team in receptions (57) and was second in yards receiving (636) and touchdown receptions (10), but was about more than numbers. So many of his catches were on third down or in high-leverage moments.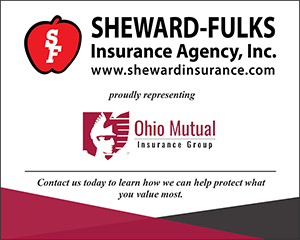 Garrett Wilson and Demario McCall will get close looks in the slot. The former could be built for the position.
"I think, when you look at his background, his basketball background, that his spacial awareness is off the charts,'' Day said of Wilson. "His range is really good. He can operate in short areas. Another thing is that he can tie them up down the field. His ability to catch the ball, put it away and run after the catch so quickly is what you want from a slot receiver. Running option routes, setting up defenders, understanding space, it happens a lot faster there. But his skill set fits there. That's why we made that move.''
Wilson caught 30 passes for 432 yards and five scores as a true freshman.
McCall is a player, much in the Bam Childress mold of days gone by, who is having difficulty finding a home position. He has not been ruled out as a running back, especially with Teague's return being open-ended.
It probably won't be until April when the staff finds out whether former walk-on CJ Saunders will be awarded an extra season of eligibility. He was a captain last season and one of the most respected players in the room.
"We're moving him around, trying him at a few spots,'' Day said of McCall. "We'll see, we'll see. That's a transition spot for us.''
There should be few worries along the offensive line with four starters returning. Harry Miller will show his versatility by moving from center to right guard to make room for Josh Myers.
With Branden Bowen using his eligibility, right tackle will be a competition between redshirt sophomore Nicholas Pete-Frere and freshman Paris Johnson Jr.
Pete-Frere played in every game last season. Johnson was the No 7 overall recruit in the country and a consensus five-star recruit by three scouting services coming out of Cincinnati Princeton High School.
Teague went down with an undisclosed injury the first practice and might not return until the week of the opener.
Even before that happened, there were questions about how much of a hit the backfield took after Dobbins ran for 2,049 yards and 21 touchdowns and caught 23 passes for 247 yards and two touchdowns.
It was evident against Clemson, when Teague took over when Dobbins injured an ankle, that the running game lost a lot of big play punch.
The offense was down to one experienced scholarship running back in Steele Chambers when Teague went out in spring ball.
Teague ran for 789 yards and four touchdowns in making third-team all-conference, but a lot of those yards came against second- and third-team defenders in blowouts.
The list of backs after Teague and Chambers is slim with regard to playing time: Marcus Crowley, Xavier Johnson and Robert Cope.
The incoming freshman is Miyan Williams, a three-star recruit. He is not enrolled at the university and will be way behind when he reports. He ran for 5,823 yards and 68 touchdowns at Cincinnati Winton Woods.
The cornerback position has one starter back in cornerback Shaun Wade, a senior-to-be.
Day said Wade should be ranked the No. 1 returning cornerback in the nation. He was third-team All-Big Ten by the coaches and media in making 26 tackles, intercepting one pass, forcing two fumbles and breaking up eight passes.
Star cornerback Jeff Okudah left early for the NFL draft and is considered a top 10 pick. Cornerback Damon Arnette also won't be back.
"Shaun coming back was huge,'' Day said.
Until they prove themselves, juniors Sevyn Banks and Cameron Brown and senior Marcus Williamson are backups attempting to move up the depth chart.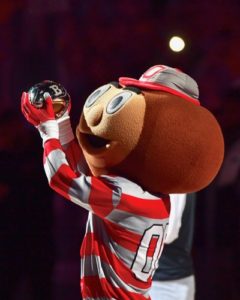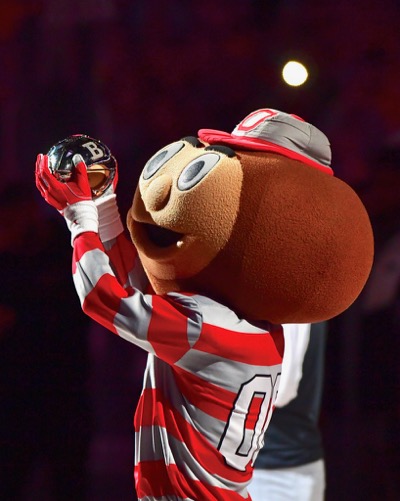 Banks, Brown and Williams did play in all 14 games, the former two each making 14 tackles.
Prize freshmen at cornerback are Lejond Cavazos and Ryan Watts. Each is enrolled and partook in off-season conditioning and the few practices the team had.
"Our numbers will be right,'' Day said. "Now, it's a matter of can Ryan Watts and Lejond Cavazos step up and play significant time next year?''
At least on paper, safety is another thin spot with Jordan Fuller gone.
Candidates at that position are Marcus Hooker, Marcus Williamson, Josh Proctor and Bryson Shaw. Newcomers are Kourt Williams and Cameron Martinez.