The Anna Rockets made a statement on  the court for the fact of their second Div. III title in three years, while coach Jack Billing made a statement of his own that says a lot about just how special that title really is.
(Ed. Note:  While the current suspension of the state tournaments due to the coronavirus has cast a pall on new championship ambitions, it also gives rise to memories of tournaments and championships past.  With so much excitement over the Anna girls returning to the tournament in Division III this year, we thought you'd enjoy reminiscing with this encore presentation of our game story when they won their last title, on March 16, 2013.  Remember, and enjoy.)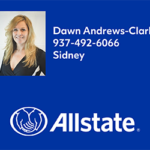 Columbus – Jack Billing and the Anna Rockets wrapped up the 2013 basketball season Saturday with a flourish, capturing their second Division III title in three years, with their third consecutive finals appearance, with a 67-49 win over past three-time champion, Columbus Africentric.
And immediately afterwards Billing made a statement of his own that says a lot about the pressure of maintaining one of what now must be recognized as one of the state's top women's basketball programs.  He announced his resignation as the Rockets' head coach.
But first, the game.
"We knew it was be fast and physical and that's fine with us,"  said Billing.  "Whenever we play teams like that I don't worry because I have Erica Huber on my team.  It simply doesn't matter if Natalie (Billing) scores or Cayla (Bensman) scores, when I have "Hube" running the point for me I know we're going to be OK.  She runs the offense, runs the defense…she's made a tremendous contribution to Anna basketball for the last three years."
Between the three of them, Huber, Bensman, and Billing they combined for 53 of the Rockets' total of 67 points.  For the game Anna shot 44% from the floor, while taking but two shots from beyond the three-point arc.
They were efficient once again from the free throw line, hitting 27 of 36 attempts (75%), and perhaps most impressive…the Rockets won by almost twenty points over one of the state's recognized best programs while turning the ball over a total of 24 times.
Africentric coach Will McKinney was appreciative of the Rockets winning, while acknowledging the physical nature of the game.
"They're a good, hard-nosed basketball team,"  said McKinney in the post-game press room.  "We like to run the floor and play physical basketball, and Anna was there step for step with us.  They did a good job in denying the ball to the lane and Marley (6'3" center Marley Hill, 19 points), and they did a good job of denying us shots from other points on the floor.
"They ran their offense and made shots.  We could not."
Africentric shot 30% for the game…0% from three-point range, zero for the afternoon.
Up 33-20 at the half, Anna came out in the second half playing a zone defense that forced Africentric to get back into the game by shooting from the perimeter.  Again, they could not.
The lead swelled to as much as 22 points in the fourth quarter, and the final four minutes were, in theory, played from the free throw line.  Africentric, while they couldn't make shots, they could "hack".  Four players fouled out of the game, and Anna spent the last nine minutes of the game shooting the double bonus.
"The last three years have been tremendous,"  said Huber, who finished her career in the most supreme of fashion.  She scored 15 points Saturday, handed out 6 assists, and for the second game in a row collected 9 rebounds…impressive for a 5'5″ point guard.
"I don't think anything in college basketball could replace this,"  she smiled, eyes red.  "I hope they don't get tired of me in the gym next year, because it's gonna' be hard for me to stay away when I'm home."
Bensman wrapped her remarkable tournament performance with her second 20-plus point game (25 in the semi-final game) against what can only be assumed as the state's best competition.
"I'm certainly happier this year with my performance over last year,"  she said shyly. "It was hard to live with the way I played last year."
Jack Billing seconded that emotion.
"She's kinda' been by punching bag all year, because our practices are pretty laid back,"  said Billing.  "But we got here and I thought that Cayla could have a big game today.  Sometimes they take away Natalie and Erica and she's so athletic she can score and do whatever we need on the court.  I'm just trying to get her prepared for the next level.  She can be a little stubborn at times, but she's a great player.
"She's got to keep working and stay humble and play with her teammates.  That's what we preach and that's what we've been able to do here because we have such a tight-knit group of players."
And Natalie Billing's  final day in green culminated with 17 points, 9 rebounds, and the anticipation of receiving her second championship ring.
"I'm going to miss all this, for sure,"  added Billing.  "Especially the kind of support that we've gotten from our fans.  It's really special to look up there and see all those people in green."
Indeed, which makes one wonder how Jack Billing will deal with missing the spectacle, and the expectation, of what has surely become recognized as "Anna-Ball" in Division III basketball across the state.
"I said five years ago that I'd give it five years," said Billing moments later, outside the official post-game press meeting.
"I missed a lot of my son Derek's season this year, and now he's playing in the NCAA tournament.  I want to be there for Natalie next year, and I promised my family that I'd do it for five years and leave.  I think a lot of the coaches in the area already know, so, that's it…I'm done."
With some spectacular numbers to reflect upon with his leaving.
In the last five years under the Billing the Rockets have amassed a record of 118-16, won two state titles, and finished runner-up in 2012.
For the fact of Erica Huber and Natalie Billing's time during his tenure, their collective record is 111-10.
Let be said, let it be recognized across the state, as Will McKinney made his case for the Anna Rockets.  They're a good, hard-nosed basketball team that can beat any given team at their own game.
They did that Saturday.
They went out with a flourish!
With 108 years of great food and service to Shelby County, "The Spot" is proud to sponsor the state tournament on Press Pros Magazine.com. CONGRATULATIONS ROCKETS!