Former Buckeye and Astros center fielder is back in central Ohio looking for a batting cage, a gym in which to work out and stay sharp,  while the coronavirus runs its course.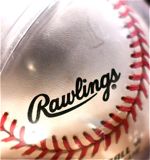 Columbus – Ronnie Dawson had no sooner arrived at his parents' home earlier this week and dropped his suitcases and baseball gear in his old room than he started to inquire about getting into a batting cage and weight room.
With everything in his suburb of Grove City and the surrounding Columbus metro area being shut down by the coronavirus, that 16 ½-hour drive covering a little more than 1,000 miles might look a lot easier than working out.
This scary and so far unbeatable bug from China has put this 25th year in Dawson's life – a huge season for a minor leaguer trying to make it to the majors – in a holding pattern.
"I can't control any of this,'' he said. "I plan on staying focused and ready. I'm the type of person trying to see the good in everything. The way I look at it, I'm back with my family. I'm spending time with my family. This is the first time I've been in Columbus in March in a long time.''
Houston made Dawson the 61st overall pick in the second round after his junior season. Baseball America had him listed as the 53rd best prospect.
He has advanced up the Astros feeder system with a lot more ups than downs. This was his second major league spring training camp.
If baseball doesn't return for 2020, Dawson won't have to take a part-time job. He signed for a reported $1.067 million, and that's a big chunk of green even after taxes and the agent's cut are taken out.
Baseball, though, is what makes Dawson go.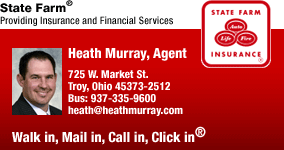 The web site 2080 Baseball has predicted that, at worst, he is a "safe bet'' to become a contributor or No. 4 outfielder at the major league level strictly on his skill set. It called him "well-rounded and a good base runner'' with a simple set-up in the batter's box that plays well.
Now, the hunt is on for a batting cage and weight room.
Dawson is determined to make up for what he calls a 2019 season in which "I was kind of lost at the plate.''
"I wasn't playing the way I wanted to,'' he said. "I have come to realize that with my size that I don't have to swing as hard as I was swinging. I was thinking too much about power and home runs and pulling the ball.''
As a center fielder for Class AA Corpus Christi of the Texas League, Dawson hit 17 home runs, drove in 50 runs, had 20 doubles and stole 13 bases in 103 games.
The unsightly parts of his statistical line were 141 strikeouts in 392 at bats and an on-base percentage of .320.
He also played in 10 games at the tail end of the season for Triple-A Round Rock of the Pacific Coast League. He went 5-for-34 with 11 more strikeouts.
Part of the problem was that Dawson might have been squeezing the bat too tightly in putting pressure on himself.
"I had to buy into that it's okay to fail,'' he said. "I'm trying to get straightened out about experiencing failure. That has been a blessing realizing that.''
A lot of his problems had to do with the pitching, or lack of it, in the Texas League. He saw a lot of 95-plus fastballs, but with few being in the strike zone.
That brings to mind former Columbus Clippers shortstop Dave Silvestri, who was a second-round draft pick out of the University of Missouri in 1988 by the New York Yankees.
Asked how he raised his batting average from the .250s in Class A to the .260s in Class AA and then to nearly .280 in his first season of Triple-A, he said it wasn't so much him as it was the pitching.
Silvestri said that "it was hard to hit the ball when it was over your head or at your ankles'' in the low minors.
"The pitchers in Triple-A just throw better,'' Dawson said. "They just pitch better. Guys are more pitchers than throwers in Triple-A. Triple-A is more about getting better at the mental side of the game. How do you adjust your approach from at bat to at bat and game to game? The ballparks are a little better, the lights are a little better and the surroundings are better. Even the batter's eyes are better.''
Dawson stands 6 feet 2 and weighs approximately 215 pounds and can mash the baseball, but becoming an all-around player probably will be his winning ticket to the majors.
Critics tag him as a corner outfielder in waiting, but he is insisting on playing center.
"I'm strictly a center fielder,'' he said. "I lost some weight and feel quicker. I have told the Astros that I want to become a great center fielder. I am adding to my value and to my team. I am taking pride in my defense. I was told I was an average outfielder. Now they are saying how I'm much better. It's all about backing up the base, throwing to the right base – the little things. I want to be a guy who affects the outcome of the game.''
Astros all-star outfielders Michael Brantley and George Springer might as well have had a shadow in Dawson during spring training. He particularly cozied up to Brantley.
Brantley's teammates in Cleveland dubbed him "Dr. Smooth'' for the calm, measured approach he took at everything that is baseball.
Dawson went 3-for-20 with two runs batted in playing 11 spring training games. He had a two-run triple into the right center field gap against St. Louis. He struck out nine times.
"That was my second major league spring training camp and it was awesome,'' he said. "I got to be around the guys, and they are among the best players in baseball. They are all-stars and they are a family. I learned so much from there. Their advice on and off the field was important. I never had to walk on eggshells around them.
"Michael Brantley, he is so consistent with everything he does before, during and after a game. He has that swing. I see him and say, 'That's the guy I am watching.' I looked at Michael in high school and college. He has this everyday routine and sticks with it.''
Dawson earned an invitation to his first big league spring training off his 2018 season with Carolina in advanced Class A and Corpus Christi. He hit .247 with 10 home runs and 49 runs batted in through 90 games for the former and .289 with six home runs and 14 runs batted in through 29 games with the latter.
What popped out was a .331 on-base percentage for Carolina and .341 with Corpus Christi.
During his time in lower class baseball with the Tri-City Valley Cats, Quad Cities River Bandits and Bules Creek, Dawson learned how to take care of his body.
"I used to eat a lot of honey buns, Reese's and Oreo's,'' he said. "I could eat an entire box of Krispy Kreme doughnuts. I liked sweets – I mean, a lot of sweets.''
Not too long ago, he picked up a doughnut and stopped at the halfway point. He knew he had changed his diet for the better when his low sugar smoothies tasted a lot better.
"I put that doughnut down,'' he said. "I don't do dairy, I do only a little red meat. I found out what works for me. I need positive energy, and I get it with the food that I'm eating. Before, I was a teenage kid who had no idea. I actually thought that was the way I should eat. I didn't think it would affect me, but it sure did. My body is a big part of my profession.''