Like so many other competitive activities, sports at the next level (Buckeyes baseball) is another casualty of the coronavirus.  They were all dressed up for the home-opener weekend, and now have no game to play.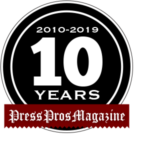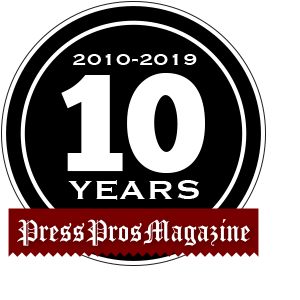 Columbus – If Ohio State baseball coach Greg Beals felt cheated this weekend, he didn't say.  In fact, when we talked with him on Friday afternoon after getting confirmation that all Big Ten spring sports would be cancelled due to the Covid-19 panic, he didn't have much of anything to say.
With a record of 6-8 following their first four weeks in Florida, Georgia, and Tennessee, this was to be the Buckeyes home-opening weekend, hosting Liberty University at Bill Davis Stadium.  But not now, and not anymore for 2020.  The Big Ten determined that it would cancel all spring sports activities on Thursday, then modified that announcement twenty four hours later with an update stating that its decision would be re-evaluated on April 6, leaving some hope for a continuation of the baseball season.
But apparently that's not the case, and when Beals finally returned our call on Friday his tone…and the news…was not good.
"Hey, I'm sorry I didn't get back with you last night," he started.  "But it's been a pretty hectic twenty four hours.   Yesterday was hard with the way the season was terminated, but I commend our conference and our university for making the well-being and the safety of the student athlete a high priority – for sticking to those core values.
"The thing that happened yesterday,"  said Beals, "…that I want to share is that so often we're evaluated on wins and losses and all that, but life got really real yesterday for a lot of people in intercollegiate athletes.  Personally, I can tell you that it got really real for a bunch of guys in our locker room.  While baseball is such a big part of our life…it's not LIFE.  And the decisions that were made had life implications to them, so reality punched us in the gut yesterday.  It was a tough day, and an emotional day for 35 guys.
It makes for a long and much different weekend than the one they all expected.  Even with Saturday's snow, and the almost sure postponement of baseball because of weather, with baseball there's always the anticipation of playing the next day.  But not this time, or this weekend.  Baseball now, like the other spring sports in the Big Ten, has become a waiting game.
"The next step is to let the dust settle, wrap our minds around this, and then attack the future,"  said Beals.  "It's a fluid situation, and we just learned today that all players will be granted an additional year of eligibility from the NCAA because of this…so that's some good news compared to the news we got yesterday.  We still don't know what that'll mean in regards to roster sizes and scholarship limits going forward, but the NCAA has said that players affected will get an additional year of eligibility.
"The most important thing out of this decision to me is that of the individual player.  Those guys graduate every year and move on, but now some will have another, different opportunity to continue playing baseball."
And another option for players relative to the June draft, hoping to make an impression on scouts.  If not this year, they might now have additional time.
"I don't think it will significantly change what would have happened in the draft,"  he added.  "I mean, I would love to have a Seth Lonsway and Dillon Dingler back with additional eligibility for another year, but I think they've put themselves in a good position relative to the draft, and at this point we want to keep those guys healthy, and strong, and prepared for that opportunity.  And if it doesn't work out, players like that will have more years to play and we'd love to have them back."
Beals has coached college baseall now for 27 years.  It's what he does from January to June before turning his attention to associated activities – scouting and recruiting.  But with this week's decision all of that's changed, as well, and he now faces free time…more than he's ever known as a coach.
"Yeah, I haven't figured that out yet,"  he said.  "Yesterday morning I woke up and attacked the day and scouting reports.  Then by early afternoon I learned that our season's been cancelled.  So I woke up this morning wondering what I'm going to do now?  We go a hundred miles an hour in this profession and your mind is always entrenched on preparing for competition.  So now there's a period of time when I won't be doing that and I'll be focused on communicating with our players, to help them through this in any way I can.
"What'll I do personally?  In 27 years of coaching, and before that as a player, I've never had days off in March, April and May.  So I'm not sure.  Maybe I'll take some time and do something with Kathy (his wife) and the girls – something we've never had an opportunity before to do."
From a recruiting standpoint, he has no idea of what's to come this spring relative to the immediate future of high school baseball… but he is concerned, and he's hopeful for a resumption of baseball as part of life as we knew previously.
"I hope that we press pause, we consider things, and give it some time before any final decision is made [about high school baseball].  Unlike college, there is no redshirt year in high school baseball, and you can't be granted an additional year.  Once you're a senior you graduate and you're gone, and baseball's gone, too.  So a decision to cancel is terminating to a high school baseball career.  They can't have another year.
"I just hope we can figure out this virus crisis, contain it, and get back to normal life sooner than later.  I think time is the best asset you can have when you're making decisions like that."
And he has plenty of time this weekend!