Lest you wonder, the cancellation of games and tournaments are mere interruptions to our daily routine.  Some have asked already, "what's next?".  Here's our answer.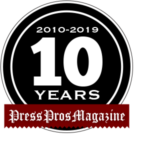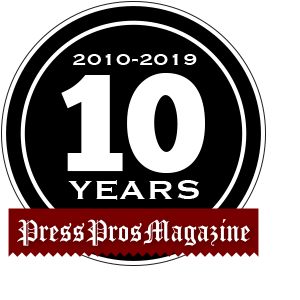 Since posting today's front page interview with OHSAA Executive Director Jerry Snodgrass yesterday (March 12) at 5 pm, my phone has hovered on meltdown from readers, coaches, and a few sponsors asking for more information about the immediate future of local sports, as well as our plan to carry on in its absence.
Some have asked, in particular, if Snodgrass addressed questions and issues not contained in yesterday's column.  For instance, could we expound upon what he stated regarding options regarding playing the state basketball tournament games at a later date, and even after the end of the school year.  Did we leave anything out?
The answer to that is no.  What you read is what the man said, with the exception of our editing out a few prepositions at the end of sentences.
Some asked why we didn't pursue the line of questioning further, because one individual said, "This is really important and I think you could have done more with the opportunity you had with the commissioner."
The answer, in capsule, is this.  Jerry Snodgrass was very kind and gracious to grant us fifteen minutes of his time…at that time.  He literally turned his phone off for that period so as not to be distracted with his statements.  As to the importance of the tournament to kids, families and communities, he acknowledged that, as well as the fact that Mike DeWine understood the importance, as well.  It's all right there in the story.
As to having gone farther with the interview, insisting upon hard dates and clarification of the options that Snodgrass mentioned…there simply was nothing other to say than what he said, repeatedly.  "This is a fluid situation.  And right now we have options, and plans, but too many what ifs for any kind of definitive answers."  That, too, is right there in the story.
I am deeply appreciative to Jerry for taking the time to share the situation and the reasons for the OHSAA's actions, because I think he realized a lot of people would read and share the information from the Press Pros platform.  And as he said, "It's important for us to tell our story and continue doing what we do."  That message, along with the facts of the moment, was all he could share with any kind of surety.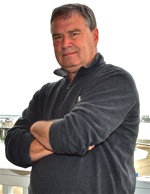 As for what Press Pros will do, short-term, in the absence of the tournaments…and if there is any kind of suspension of spring sports…I can assure you that we'll be on the front line of what happens next, and when it will happen.  Remember, sports as we know it is not over.  Rather, the current sports scene that we anticipated just took a different twist.  And I thought it interesting yesterday when Jerry Snodgrass said, "There's also a motivation that comes with this that compels you to never let something like it happen again."  Of everything that he said about the short-term, I was impressed that he and the OHSAA board of directors have their eye on the much bigger picture of the future.
For now, we will continue to write about what's definitely a 'fluid' situation, for Mark Znidar has already reported today that the Big Ten Conference has revised yesterday's cancellation of all spring sports competition to reviewing the situation – whether or not to resume spring athletics – after April 6.  Which, by the way, makes more logic than just banging it out of panic and pressure to follow.
We have good people in good places, and we'll continue to share that which we know is fact.
We always have.