Ohio State sees its season end hours after the announcement…NCAA says there won't be any March Madness.  Mark Znidar has updated the original story.
Columbus – Michigan basketball players were in their warm-ups about to loosen up for their Big Ten tournament quarterfinal game against Rutgers when conference officials approached coach Juwan Howard telling him of the decision to pull the plug on the entire event.
It was approximately 11 a.m. Thursday. The first of four games was scheduled to tip off at 12:30 p.m.
The conference made the decision two days earlier to ban spectators at Bankers Life Fieldhouse in Indianapolis because of the threat of the spread of the COVID-19 or coronavirus. The World Health Organization has called this a pandemic.
At about that same time yesterday, Ohio State already had breakfast and a lengthy walk-through when athletic director Gene Smith relayed the bad news to coach Chris Holtmann.
The Buckeyes and the dreams of the 11 remaining teams of winning the tournament were finished. They were to have played Purdue at 6:30 p.m.
The Columbus Dispatch reported that the first two calls Holtmann made were to his seniors, captain Andre Wesson and walk-on Danny Hummer.
"Certainly it's the hardest part,'' Holtmann said. "They get it, they understand, but certainly it's the hardest part.''
Hours later, the NCAA announced that March Madness was cancelled along with all other winter sports tournaments.
That means Wesson, a senior, had played the final game of his college career. The Buckeyes were slated to get as high as a No. 4 or 5 seed in the NCAA tournament no matter what happened in the conference tournament.
"Obviously, I know the disease was big and it would affect a lot of things,'' Wesson told the media. "But for it to affect all this, it has been real crazy.''
The cancellation particularly was difficult to take for junior point guard CJ Walker. He grew up 15 minutes from the arena and won a state high school championship there.
"It's stupid, bro,'' he said. "What are we doing, bro? I'm literally at home.''
Freshman forward EJ Liddell said he was "very upset.''
"I'm not feeling good about this,'' he said. "I was ready to hoop.''
Then Liddell correctly predicted that the season would be finished.
The Big Ten issued a statement saying it would review the situation whether or not to resume spring athletics after April 6. The conference yesterday said all athletics for the remainder of the school year were cancelled.
The Buckeyes (21-10, 11-9) had won nine of their last 12 games. They had righted themselves after going 2-6 to start the conference schedule.
Two days ago, the Ivy League was the first Division I conference to cancel its tournament and drew cries of foul from some men's and women's coaches that it was an overreaction.
Yesterday, the Big Ten was among first conferences to cancel. The Big East did not make that decision until halftime of the St. John's-Creighton game at Madison Square Garden in New York. The Red Storm led 38-35.
"This is a situation that I have never experienced before and I know our team has never experienced it," St. John's coach Mike Anderson said. "Our guys are very disappointed. We feel like we've been playing some of our better basketball. But at the same time this is bigger than basketball with this coronavirus. This has a worldwide effect and that's a game of life.
Howard said similar things. His Wolverines were all but certain to receive a bid to the NCAA tournament.
"This is a global situation and we need to make sure we follow the guidance and direction of the experts and health officials,'' he said.
There were so many losers even on a day when games were not played.
Third-ranked Dayton had its greatest regular season ever with a 29-2 record and Atlantic 10 championship. It was in line for a No. 1 seed in the NCAA tournament.
Forward Obi Toppin had just been named to The Sporting News first-team All-American team.
Now, the Flyers will never know if they could have made it to the Final Four for the first time since 1967.
Fans probably saw the last of Toppin in a red and blue uniform. He is expected to be a lottery pick in the NBA draft. Seniors Ryan Mikesell of St. Henry and Trey Landers of Wayne have played their last game.
Rutgers was on the bubble, but still controlled its destiny in trying to make its first tournament since 1991.
Tears were shed at Gonzaga, Duke, Louisville, Michigan State and Kansas.
No team in the nation had a more heartwarming story than Rutgers under coach Steve Pikiell. Athletic director Steve Hobbs was pragmatic.
"I don't think you can judge anybody or any decision or the timing of any decision," Hobbs said. "You look at yesterday. We got on a plane. We came off the plane and hour and a half later and decisions had been made. I think everybody's doing their best."
Hobbs had a final comment.
"For it to end like this is really tough because I sort of, and everybody at Rutgers, knew the magic was going to continue,'' he said.
Kevin Warren, who became Big Ten commissioner in September as the successor to retired Jim Delany, said he "meditated'' and "prayed'' before making the decision to cancel. He had been in contact with commissioners from other conferences.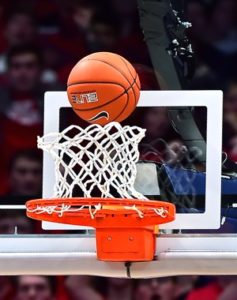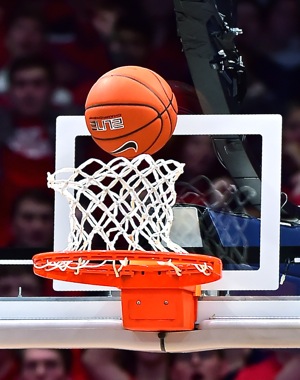 "We wanted to make it clear that we're canceling it," Warren said. "Because again, first and foremost, we need to make sure that we protect the health and safety of you all, of our student athletes, our administrators, of our fans and I wish I knew more information. This is a fluid situation.
"I can't recall the last time we had a pandemic like we do here, so it's really important that we're thoughtful. And if it comes down that I overreacted, or we overreacted, I'm comfortable with that. But I think as I sit here today, in these kinds of situations, you can never overreact from a safety standpoint and I think we needed to go to the highest level to give us a chance to deal with this acute problem."
Warren said what factored into his decision was Nebraska coach Fred Hoiberg having to leave the bench during a first-round loss to Indiana on Wednesday. Minnesota defeated Northwestern in the first game of the tournament.
Hoiberg was hospitalized, but has the common flu and not the coronavirus.
"Please let it be known that I would never do anything that would put my team, family or anyone else in harm's way," Hoiberg wrote on Twitter. "I was feeling under the weather on Wednesday and we felt the right thing to do was to get checked by a tournament doctor prior to our game in the Big Ten Tournament against Indiana. Once that medical official cleared me, I made a decision to coach my team.