The Big Ten Conference will limit observers to game personnel and news media because COVID-19, or corona virus, has become pandemic, according to World Health Organization.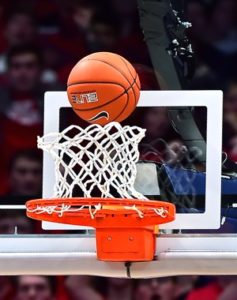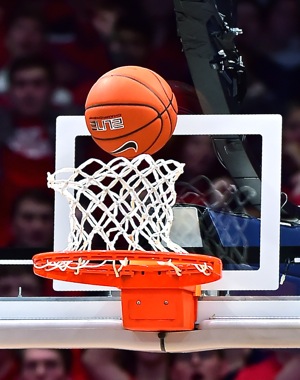 Columbus – What with him having grown up 15 minutes from Bankers Life Field House in Indianapolis, the Big Ten tournament was supposed to be the ultimate homecoming for Ohio State junior point guard CJ Walker.
He found a way to procure approximately 22 tickets for family, friends and classmates from Arsenal Tech High School.
The arena was the sight for Walker's greatest achievement in basketball, a state championship when he was a sophomore.
Now, he will have to find out about the refund policy thanks to the COVID-19 or corona virus that has found its way to the United States from China. The World Health Organization announced yesterday that the virus had reached the pandemic stage globally.
The conference announced late Wednesday that, beginning with Thursday's quarterfinal games, only players, coaches, referees, game personnel and accredited news media would be permitted to be inside the arena.
Yesterday's two first-round games were played in front of fans. Interviews were conducted in a practice gym so people would not be packed into a small room.
All games will be broadcast on the Big Ten Network.
Walker was prepared for the ultimate letdown before getting on the team bus.
"We practice in front of zero people every day,'' he said. "It most definitely would be different playing an actual game with no people there, but we grind and work every day with no one watching.''
Seventh-seeded Ohio State (21-10) will play 10th-seeded Purdue at 6:36 p.m. Thursday. The winner advances to a semifinal against Michigan State, which shared the regular season championship with Wisconsin and Maryland, on Friday in a semifinal.
Before the decision to ban fans was made, Buckeyes coach Chris Holtmann said the Boilermakers would have a "partisan'' crowd behind them.
He called the virus scare a "fluid situation,'' saying his players probably would not be signing autographs or shaking hands with anyone.
Purdue coach Matt Painter said teams would be more than prepared for a vacant arena after having played preseason scrimmages behind closed doors.
Ohio State, for instance, had scrimmages against Louisville and Xavier in such games the last two seasons.
"It would be different,'' Painter said. "Yours players can definitely hear you.''
The Buckeyes smacked around the Boilermakers in winning the regular season meeting 68-52 on February 25 at The Schott. They had a 33-26 domination of the backboards and forced 35.2 percent shooting, including 4-for-20 from three-point range.
Holtmann said his team would be facing the same players, but that they will have a different approach and game plan.
"You play a team a second time and they will make adjustments,'' he said. "We'll need to react to that. We obviously know we'll get a different Purdue team and that's what you go in expecting.''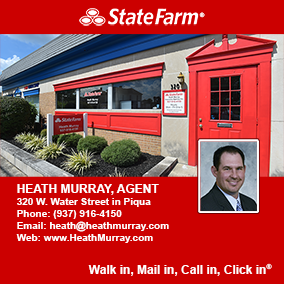 The Boilermakers are a bubble team at best going into the tournament. Jerry Palm of CBS said they had to defeat Rutgers the final game of the regular season – they didn't – and win a game or two in the conference tournament to get back into the conversation.
They are still in the hunt for a bid because their schedule includes losses to Texas, Marquette, Florida State and Butler and victories over VCU and 2019 national champion Virginia.
"You look at their numbers and they've have some really impressive wins,'' Holtmann said.
Junior center Kaleb Wesson realizes Purdue will be fighting to stay relevant and out of the NIT.
"They're playing for their season and the NCAA tournament, and we can't go in there and let them play with a bigger edge than us,'' he Wesson said. "We're also playing for a championship.''
The difference in the first game was Ohio State's 6-foot-8 junior forward Kyle Young with 16 points and seven rebounds.
Young, though, has missed four straight games since suffering a high right ankle sprain against Maryland and is listed as day to day.
"I say that with all honesty,'' Holtmann said. "There is no gamesmanship on my part. We just have to see more in practice (from Young).''
Young has been practicing on the side, but had been limited until this week. He has been wearing a boot to immobilize the foot.
"We have to be mindful that there is more to come (with the NCAA tournament),'' Holtmann said. "I wouldn't want to say definitely one way or another. We might not have a feel for it until he gets into games.''
Painter is concerned about Ohio State's athleticism, aggressiveness and pressure defense and that his players have to get more 50-50 balls than they got the first time.
Six-foot-nine sophomore center Trevion Williams, he said, is one player who needs to pick up his game if the NCAA tournament is to be a possibility.
Purdue has been wildly inconsistent in losing four of five games, winning four of five and losing four straight games.
Williams is far and away the best player on the roster, but Painter said he needs to pay attention to Iowa's Luka Garza, the Big Ten player of the year, as inspiration.
Garza was a good player who became great through hard work.
"If (Williams) ever gets a motor and has that consistent motor and is as aggressive, he could be first-team all-conference and one of the best players in the country,'' he said.
Walker said the Buckeyes must be ready to play harder than the Boilermakers.
"You have to stay focused and do whatever the team needsyou to do,'' he said. "It's high attention to detail and you've got to give everything you've got. If it's a defensive type thing, I think defense wins games. Purdue is a good team and they shoot the ball really well. We have to make sure they miss and get them off the offensive glass. We have to take away easy shots. I think we prepared really well. We made shots.''
NEWS AND NOTES – Ohio State has won nine of its last 12 games and Purdue has lost five of its last seven. . . . No team has won more regular season titles than the Boilermakers' 24, but they have won one conference tournament title. That came in 2009 against the Buckeyes. The Buckeyes have won four post-season titles, the most recent in 2013. . . . Ohio State is 15-7 in conference tournament games in Indianapolis and 3-1 overall against Purdue. . . . The Buckeyes have defeated three teams that won or shared conference championships, Cincinnati (The American), Villanova (Big East) and Kentucky (SEC). . . . The Boilermakers are seeking a sixth straight NCAA tournament appearance and the Buckeyes a third straight.