Fort Loramie's physical man-to-man defense held high-scoring Columbus Wellington in check in a D-IV regional semifinal. But the Redskins' offense came up one basket short themselves in a tough loss.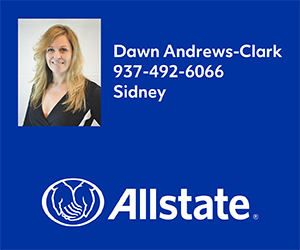 Dayton, OH – The Fort Loramie Redskins played as gritty defense as they had all season. They sported battle scars and floor burns diving for loose balls. And in the Division IV regional semifinals on Tuesday night, they were the better team.
They just didn't have the most points.
The more athletic and up-tempo Columbus Wellington School managed that, playing solid defense in the final 15 seconds to hold Fort Loramie without a shot. The Redskins, working the ball around the perimeter looking for the tie, were caught with the ball in their hands as the buzzer sounded. Wellington 38, Fort Loramie 35.
It was a bitter ending for a team that deserved better. Fort Loramie held Wellington to a season low in points, bettering the 49 and 44 two other opponents managed. And it was nearly enough.

Fort Loramie (18-8) tied the game 35-35 with 2:33 to play on Grant Albers' drive. Wellington's Connor Herrick hit the second of two free throws for the 36-35 lead with 1:16 to play.
From there the Redskins had their chances. Albers had a good look in the lane but left it short off the front of the rim. Wellington (18-9) grabbed the rebound – and much to the displeasure of Redskins Nation – could have been called for a charge in the backcourt. Still, Loramie had at least three opportunities to come up with the possession on loose balls.
With 17 seconds left Wellington missed a free throw. Chase Ouellette grabbed the rebound and stuck it in for the 38-35 lead.
Fort Loramie pushed the ball down-court. They made several passes around the perimeter until Albers, with two seconds left, dribbled in for a shot that came too late.
"We had a play drawn up coming out of the timeout (prior to a Jags' free throw with 17 seconds left) we wanted to run," Britton said. "We sort of got behind the eight-ball there. We just never got organized.
"Sort of the story of the night, outside of that little run in the second quarter. We just didn't shoot it as well as we have been. A lot of that goes to (Wellington). They're long and they challenge everything. It makes it hard. We had great looks all night long. It was just one of those nights the ball didn't go in the basket."
The Redskins shot 15-of-43 (34.9 percent) from the field. They were 4-of-11 (36.4 percent) in the fourth quarter. A Wellington team more comfortable playing fast and free in the Mid-State League finished 14-of-34 (41.2 percent) overall.
"Not our best game," Wellington coach Artie Taylor said. "We was having a great debate with the staff (Monday night) talking about how we could generate a quicker pace to the game. We have not won many games when it's been low. Usually if it's below 50 we are not doing very well. The fact we scored 38 points and came out with a victory is amazing."
Loramie never trailed in the first half despite four ties. The Redskins took their largest lead, 20-10, on a 10-0 run. It started with Evan Hoelscher's inspired play off the bench with an inside score with 6:09 remaining in the half. It was capped by Caeleb Meyer's basket and foul with 3:33 left.
Wellington answered with an 8-0 run to end the quarter, including a pair of heads up plays from Ouellette. He blocked a 3-point attempt and sprinted down court for the pass and score, while drawing a foul. With seven seconds left he inbounded a ball off a Fort Loramie player's back and scored. He did that again in the second half.
"That was huge," Taylor said. "We don't get that five points you might be talking to somebody else."

The lead in the second half never went higher than four points for either team.
"Shoot, any time you play a basketball game and you're going to hold a team under 40 you gotta like your chances," Britton said. "All the way up to the final whistle we had our chances. We just couldn't get the ball to go in. We missed a ton of free throws tonight and that's been our Achille's heel all year long. Tonight it came back and stung us.
"I can't tell you how many point blank (shots) we missed. We missed one at the end of the half. We missed one at the end of the third quarter. We missed one at the end of the fourth quarter. Those were great looks. I'm not blaming anybody in the world. Our kids did everything they could to get on the right side of the scoreboard. Some nights are just not yours."
Albers played the role of the human floor burn in a gutsy, physical effort. He dove for loose balls. He gave up four inches battling 6-6 Elijah Meredith, outscoring him 11-5 and almost matching him in rebounds 6-8.
"That's Grant to a T. He was bloodied up I think from the first quarter on … whether it was his nose or his elbow," Britton said. "Yeah he played well tonight. He was able to fight through it. A true testament to the type of kid he is and type of worker."
Fort Loramie also received sparks from Hoelscher and Ty Ruhenkamp off the bench. Hoelscher scored four points and had three rebound in 4:51 of action. Ruhenkamp hit a 3-pointer during that 10-0 run. It was big boost that helped keep the Jaguars at bay in the first half.
"That's the signature of a good team and a good program," Britton said. "Your number is called and the next kid steps up. That's the type of kids we have. We have kids that are going to grind. We have kids that are going to fight. I was happy for Evan. That was the best he's played all season. Ty came in and hit big shots. I'm proud of those guys."
Caeleb Meyer finished with 10 points and Damon Mescher added five rebounds for Loramie.
Ouellette led the Jags with 13 points, the only one to reach double digits. Wellington outrebounded Fort Loramie 31-25.
"It's their style of play," Taylor said of Loramie's defense. "They pack the lane very well. They have a lot of football player type guys who are strong and gritty. They take away your freedom of movement. When you're not used to seeing that it's going to be a struggle. It caught us. We were standing a lot. We knew we had to get some stops and get out in transition. If we had to play a half-court offense we were going to be in trouble.
"Our league is very tough but we're really athletic. We're not a sit down, gritty conference. There is some toughness there, but not five guys like that tough. That was the toughest team we've played this year."
Wellington plays Jackson Center (22-5) for the regional championship 7 p.m. Friday at the University of Dayton Arena. Jackson Center beat Cincinnati Christian 40-30 in the other semifinal game Tuesday.
As for Fort Loramie, they were making their 18th regional tournament appearance. This was their fourth straight regional appearance and they brought a student section large enough that it would have made Coronavirus-watching health officials consider dispersing them..
Last season ended with a 30-25 loss to Jackson Center in the semifinals. This run started after a 10-5 start through January. The Redskins went 8-3 the rest of the way.
"The kids dug their feet in and decided they were going to play their best basketball in February and March," Britton said. "We went on another run. One of these days we'll get on top of the mountain.
"The type of kids … they're tough and take a lot of pride in what they do. They're winners. You look at any sport this group has played, whether it's football or basketball or baseball they've always won. I'm super proud of them."