Dillon Dingler crashes three home runs to put the rest of the batting order in a hitting mood.  Bucks win third straight with Tuesday win over North Florida.
Jacksonville, Fla.—Once in awhile a player puts a team on his back and carves a path for an entire season. That may have happened here Tuesday night at Harmon Stadium.
Dillon Dingler homered three times and drove in five runs lifting Ohio State to a 10-2 win over North Florida.
The junior catcher struck first in the third inning. His two-run shot to center gave the Buckeyes, now 6-7 and winners in three straight, a 3-1 lead.
He hit a solo homer that started the five-run, five-hit sixth.
Dingler's third home run, another two-run number, came in the ninth and, appropriately, concluded OSU's scoring. It was a demonstration that impressed coach Greg Beals and the entire squad.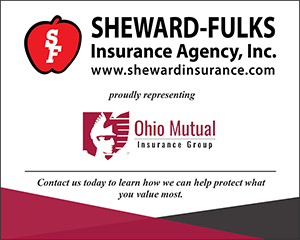 "The guys were kidding after the game; 'Dingler 5, North Florida 2,'" Beals said.
"When you got a guy who can carry you a little bit—we saw it with (Dom) Canzone and with (Ronnie) Dawson—now everybody else stops pressing," Beals continued. "They relax. They play their own game. You know, just go out and do what you can do. Hopefully that does play out for us."
It did play out that way for Ohio State Monday night. Beyond Dingler's three homers and five RBI, the Bucks hit up and down the lineup.
After North Florida cut OSU's lead to a single run in the fifth. Dingler's second shot—this one to left field and a solo number—came on a 2-2 pitch and started the five-hit sixth. It included an RBI double by Zach Dezenzo and a two-run single by Nick Erwin. The fifth run scored on a passed ball and was set up by a single and stolen base by Nate Karaffa. It gave the Buckeyes an 8-2 lead that was never challenged.
"The bottom of the order has been productive," Beals said. "It's been fun to see some of these guys come around. Karaffa had the big hit in the sixth out of the sixth hole. (Nolan) Clegg got a hit out of the eight spot and Nick Erwin had three hits in the nine. If we can get that kind of productions up an down the lineup, it's gonna be tough on opponents."
While OSU's bats were alive and on center sage for a third straight game on this swing through Florida, the Bucks received stand-up pitching from three underclassmen who haven't been called upon much so far this season: sophomore Mitch Milheim, and freshmen Wyatt Loncar and Ethan Hammerberg.
Milheim worked 3.1 innings allowing both North Florida Runs. Loncar, who picked up the win, went 2.2 scoreless innings, and Hammerberg closed it out with two innings of scoreless ball. Beals liked what he saw from all three.
"We got the great start from Milheim," Beals said, "the classic lefty performance, hitting his spots, mixin' in the breaking ball. We rolled a couple DP's, which helped out, too.
"Then we bring out the two rookies. The first one (Loncar) goes 6-foot-7 and throws the fastball 92-94 miles-an-hour.
"Next guy (Hammerberg), 6-5 and he throws 92-94. That's a couple of big arms getting their feet wet. We don't know how things are going to play out exactly (with midweek starts), but we saw some really good signs tonight."
While the Ospreys tried to get something going against OSU's pitching, the Bucks bats came back at them in the ninth.
With one out, Erwin—3-for-4 with two runs scored to go along with those two ribbies—singled through the hole at short. One out later, Dingler belted his third homer of the night—his fourth of the season. The team had a total of six entering Monday night's game.
It appears that the Bucks are finding themselves on this final Florida trip before the home opener this weekend versus Liberty.
After a stinging loss to Stetson Friday night, the Bucks have done little but hit. In their three wins—Harvard, Fairfield and North Florida—they have scored 31 runs on 36 hits. They've done this while allowing just six runs.
"We're beating teams we should beat," Beals said. "But we are also playing better…We were slow starting offensively. When you don't get off the hump offensively it often affects the whole player in every aspect.
"It's great to see that coming around. It boosts confidence and we've needed that. We get this winning streak going here then we come home (for three against Liberty) and we get ready for Big Ten play."
The Buckeyes conclude this string of 14 straight games on the road with a 3:05 meeting versus the Ospreys Wednesday at Harmon Stadium.