Buckeyes win second straight game on east coast of Florida, face tougher opponent in North Florida before coming north for next week's home opener against North Florida.
DeLAND, Fla.—For a second straight game the bats carried the day for Ohio State in the Stetson Invitational helping the Buckeyes to an 8-3 victory Sunday night over Fairfield University.
The victory lifted Ohio State to 5-7 and dropped Fairfield's Stags to 1-8.
Backed into a corner and tied 3-3, the Buckeyes rallied for five runs on five hits giving the bullpen a nice cushion headed to the wire. The eighth was a perfect example of the old adage about putting the ball in play. Of their five hits in the inning only one was for extra bases—a double to left by Brent Todys.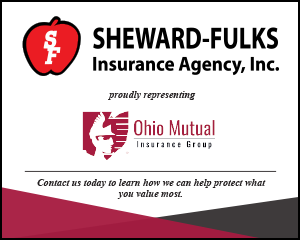 It started with a single through the left side by Dillon Dingler. Next came Todys' double. With runners at second and third, Conner Pohl was intentionally walked.
Zach Dezenzo hit a ground ball that ended up a fielder's choice and scored Dingler to break the tie. Nate Karaffa singled to right, scoring the second run of the inning.
One out later, Nolan Clegg singled to make it 6-3 Bucks. Nick Erwin followed with a single up the middle scoring the fourth run of the inning and Sam Wilson's sacrifice fly made it 8-3.
Their eight runs came on 10 hits, a fact well worth noting. Too often in the early going of this season, the Buckeyes have struggled at the plate. But in their past two games, they have scored 21 runs on 25 hits.
Granted this positive turn in production has come against two teams that have struggled mightily this season. Fairfield and Harvard, which OSU dropped Saturday night 13-1, have but two wins in 15 games.
Nevertheless, this can only suggest that the Bucks are beginning to find their way around the plate.
There was more evidence than the Bucks' five-run eighth.
Fairfield has had its struggles, but the Stags do have some pitching. Saturday night Troy McLoughlin held Stetson scoreless through seven-plus.
Sunday night Fairfield tossed lefty Mike Sansone against Ohio State, and he came out strong. He held Ohio State hitless through four innings locked in a scoreless game with Buckeye lefthander Griffan Smith.
Through three, Sansone had faced just 14 hitters, striking out five. Of his 59 pitches 42 were strikes.
He retired the side in order in the fourth and in the fifth.  But in their second time through the lineup Ohio State found Sansone's pitches. Karaffa singled to start things and Colton Bauer followed with a double to left, scoring the first run of the game. Clegg followed with a base hit to left and stole second.
Nick Erwin flied to center, scoring Bauer. That made it 2-0, Bucks. Sam Wilson's double to left made it 3-0.
Smith's pitch count was elevating and in the sixth he ran into some trouble. He gave up a one-out single. Then came an error and with a man on second he walked a batter. After Smith registered his fifth strikeout, coach Greg Beals went to the Bullpen. Smith had thrown 89 pitches and appeared to be on his way to his first win this season.
Joe Gahm was the first out of bullpen, itself another area of concern this year. He gave the Bucks one scoreless inning. His successor TJ Brock had some problems. When it was said and done, he worked two-thirds of an inning and was charged with three runs on a pair of hits and a walk. Bayden Root followed and benefited from the defensive play of the game stemming Fairfield's rally.
With the bases loaded and two down, Nick Esposito singled to left field. Wilson fielded the ball and hit Erwin, his cutoff man, at third. A runner was caught in a rundown, the throw going to Bauer and finally Dingler for the putout to end the inning.
The Bucks five-run rally followed. Pat Murphy pitched the ninth, struggled a bit, but held the Stags scoreless.
The Bucks have an off day Monday but travel to Jacksonville for a two game set Tuesday and Wednesday with North Florida. The Ospreys are 3-11 and have three losses to Rutgers.
After the trip to Jacksonville, the Bucks head back to Columbus for this weekend's home opening series against Liberty, ending a series of 14 games on the road.