After a glorious start the Fort Loramie Redskins survived a shaky middle to get to a 'machine-like' end to win the Division IV regional title…and pursue a coveted third state title.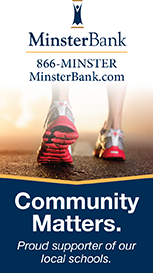 Vandalia, OH  –  Carla Siegel has been through this enough to know all the emotions that come with winning or losing a state title, and especially being denied in the regional round of the tournament, which has happened in each of the last two years.
Bottom line…you can't win in Columbus if you don't get there, so never look fate in the eye if you get there without playing your best basketball.
That pretty much described the emotions of Saturday night's 50-34 win over Cincinnati Country Day (25-3) in the Division IV regional final, a game in which Siegel's Redskins took off like a house afire, then burst into flames themselves in the second and third quarters…before wrapping things up with a workman-like finish.  Leading by just a 38-34 margin with four minutes remaining, the 'Skins would hit 12 of 14 free throws down the stretch (85%) to secure the win, punch their Final Four ticket, and begin focus on winning their third state championship next weekend.
"I'm glad we persevered,"  Siegel said as her team received the regional trophy and cut down the nets.  "First quarter we were great, the last four minutes were great…and everything in between was very hectic.  They (CCD) did a great job of harassing us, and we did not do a very good job of taking care of the basketball."
That fact alone will get you beat in a lot of cases.  But as Cincinnati Country Day coach John Snell would later say, "They're so good they don't have to play their best to win.  That's what makes teams like that so impressive."  Such was the case in their 50-34 win.
They shot poorly at times, especially around the rim – countless layups and bunnies that rolled off the rim instead of through it.
Turnovers, something they generally inflict upon other teams, plagued them in the second and third quarters, and helped CCD come back from a first half 15-point deficit.
Failure to close out on CCD's three-point shooters, Sabrina DelBello and Marley Cox, who between them hit 5 of 11 shots from behind the arc and at one point cut Loramie's lead down to just four points with four minutes left to play.
And that deer-in-the-headlights look that lesser teams sometimes get when so much is on the line.  And who can blame?  After being disappointed the last two years by Minster in this same game, it's only human to take the court for that third time thinking about the past, instead of the present.
And yet, they got off to a blistering start Saturday night, taking advantage of CCD falling victim to those same four issues.  The Indians didn't shoot well, turned the ball over, failed to get between Loramie and the rim…and simply played nervous.
"The bad start really hurt us,"  said Snell.  "Nerves, I guess.  We've never been here and they have.  We were tight.  We couldn't hit shots, we turned the ball over, and we even kicked it around and tripped over it a couple of times.  If we don't do those things it could really have been interesting at the end."
Loramie took advantage – three-pointers by Caitlin Gasson and Kennedi Gephart, and ten points from Kenzie Hoelscher, Marissa Meiring, and Ava Sholtis.  They led 16-4 after the first eight minutes.
But in the second quarter CCD showed why they're a 25-2 team, and capable of beating teams as good as Tri-Village in Thursday's semi-final round.  They amped up pressure, full-court, and staggered Loramie, making them hesitant at times…rushed at others.  They created indecision and standing on offense, while Siegel screamed "motion" and implored them to play like they usually play.  CCD took advantage of three-pointers by DelBello and Cox and cut the halftime deficit to 24-14.  Only Loramie's pressure defense, which visibly bothered the Indians…and the Redskins' ability to substitute in waves…kept CCD at arm's length.  A tired Indians team went to the locker room trailing 24-14.
In most cases halftime is a good thing for Fort Loramie, adjustment-wise, and a bad thing for opponents.  But in this case, CCD came back out in the third and continued to press with their new-found confidence.  More turnovers and indecision frustrated Loramie, while Cox connected for a pair of threes and scored eight of her team's ten points in the quarter.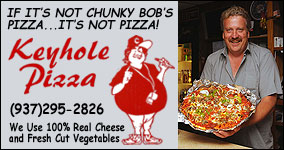 Loramie, for its part, benefited from CCD's inability to play against that customary pressure – double-teaming the ballhandler, disrupting, and deflecting passes.  CCD didn't turn it over 40 times, as Danville did in the semi-final game, but they turned it enough to thwart their momentum.  By quarter's end they still trailed, 33-24.
"They're a machine,"  said John Snell of trying to fight back against the state's #1-ranked team.  "No one has the kind of depth they have, and it was tough for us to maintain that kind of effort playing with five.  We've got a nice basketball team, and you know they're good when a team like that doesn't play well and it's hard to gain ground."
But they did gain ground in the first four minutes of the fourth quarter, at one point cutting the lead to 38-34 when DelBello hit a three-pointer and was fouled by Kenzie Hoelscher, allowing CCD to cash in with a four-point play.
It had been a frustrating first twenty minutes for Dana Rose, the Redskins' junior forward.  She had missed several shots in close to the rim, and had struggled to find her shooting touch.  But Country Day was forced to foul as time ticked away, and when she needed it most, at the foul line, Rose became 24-carat, hitting five consecutive free throws in the final four minutes to extend Loramie's lead back to ten points.
Impressively, Corynn Heitkamp, Kenzie Hoelscher, and Kennedi Gephart picked up on her confidence, between them hitting five of six more shots from the line.  And with two minutes remaining they used that confidence to attack on defense in the customary manner, applying the coup de gras to a gassed Country Day team that had run out of will – and time – to do more.
"I can't say enough about our grit,"  smiled Siegel, obviously relieved.  "We hit some big shots at the end of the game, and Dana, who struggled offensively, kept us in the game with her rebounding and defense, and at the line.  I'm really happy for the seniors because they've been in the program for four years and now they're finally getting their dream."
But in the middle part they looked like the 'hunted', instead of their customary role of being the 'hunters'.
"I agree,"  said Siegel.  "And we're better than that.  Sometimes at this stage of the game you just have to win any way you can, and we did.  Maybe we were a little tight tonight, given the last two times we played here things didn't go our way.  I'm sure that was on their minds, even though we told them not to think about it.  But it happens."
What was it so hard?
"It just took us a while to settle down and start doing things our way,"  said Kenzie Hoelscher.  "And I definitely think there was a small part of us that thought about playing not to lose.  I think that hurt us the last two years, but the past two years really fired us up for tonight, to come here and win."
"Honestly, we just had a little tough time tonight,"  added Macy Imwalle.  "But we stuck together, we played through it, and that's good.  I think we were taken back a little bit by their pressure, but we fought back.  It was a little nerve-wracking, but at this stage of the tournament that's gonna come.  You have to deal with that, too."
"I just think we got frazzled a little bit,"  admitted Marissa Meiring, one of the four seniors and a rock for the fact of her experience.  "But we calmed down and pulled through.  We played as a team.  It was alright."
Ava Sholtis and Marissa Meiring led them with 10 points each.  Kennedi Gephart and Dana Rose both finished with 9.  Hoelscher had 5, Gasson had 3, and Corynn Heitkamp and Colleen Brandewie each had 2.
It promises to be a very interesting Final Four.  Loramie (27-0) is lined up to play Cornerstone Christian in one semi-final game;  and Minster (22-5), who beat Wayne Trace, 65-30, will meet Beverly Fort Frye in the other.  Should the Redskins and the Wildcats survive Thursday's semi-final round at St. John Arena they'll meet for the state title in Division IV.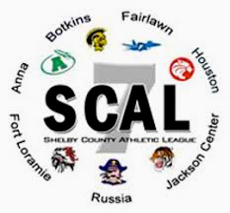 Every good team – even a great team – has that one game where they have to win despite not being in customary form.  Country Day coach John Snell gave Fort Loramie credit.
"They're like a machine, with their depth and their experience,"  he smiled.  "And the worst thing besides losing in this game is getting blown out.  We wanted to give them a game – wanted to throw a wrench in the machine.  I think we did that, but they're that good.  Now they'll probably go to Columbus and beat someone by forty points."
As soon as their collective hearts start beating again, all of Loramie will take that.
Vintage or winning?  They'll take winning.