Third-team All Big Ten tailback Master Teague is out indefinitely and Steele Chambers is the lone healthy scholarship tailback on the roster during spring practice.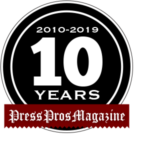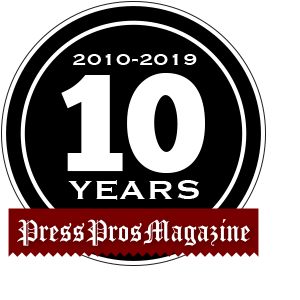 Columbus – The first day of spring football practice had finished and Ohio State coach Ryan Day spoke about how one injury at running back would put that group, in his exact words, in a crisis.
Little did Day know when he was behind the podium that something of a mini tornado had already struck last Monday inside the Woody Hayes Athletic Center. Relentless Master Teague, a redshirt sophomore, would miss the rest of spring practice with an undisclosed injury.
At the moment, Steele Chambers is the only healthy, experienced running back on scholarship on the roster, and there is no waiver wire or trading of players in the college game.
Miyan Williams, of Cincinnati Winton Woods, is the only incoming freshman running back.
"I'm always optimistic,'' offensive coordinator Kevin Wilson said of the situation.
The Buckeyes lost 2,000-yard rusher JK Dobbins to the upcoming NFL draft and Demario McCall has been moved from running back to slot receiver.
Teague was downright awesome last season in running for 789 yards and four touchdowns as a sub.
How good was he?
He was third-team All Big Ten.
Naysayers point out that most of those yards came against second- and third-team defenders in the latter stages of routs.
Wilson didn't want to speculate when Teague would return, saying every athlete's recovery time is different.
"I would think so, but time will tell,'' Wilson said of his return for the start of the season. "I think the worst thing you can do (is speculate). For years, I've said when someone says it's a six-month injury, what happens if a guy is a slow healer? Then that family thinks he's behind if it's a two-week ankle injury and it takes four. Some guys heal faster, their bodies recover faster.''
All the missed practice time and work in the weight room could cost Teague even when he returns at full speed.
Although Thayer Mumford is an offensive tackle, Wilson used him as an example that missed time can affect a player.
"It's a hurdle,'' he said. "Thayer Mumford had played a fair amount – probably more than Master did last year – but Thayer coming off a back injury was limited in spring for practice, but also for workouts. Even though Thayer had a good year, it maybe wasn't as good as it could have been because he couldn't train. That's going to be the issue with Master because when Master gets healthy how can he cheat the system of getting healthy and also getting better?''
Short answer: You don't.
There were questions about Teague being the No. 1 tailback to begin with. He doesn't have Dobbins' speed or elusiveness and is more of a power back in the Woody Hayes smash mouth mold.
Chambers is a redshirt freshman from Blessed Trinity Catholic in Roswell, Georgia. As a senior, he led the team to the 4 A state championship in running for more than 1,500 yards and scoring 25 touchdowns.
Wilson talked about how walk-on tight end Mitch Rossi, a running back in high school, possibly could move to the backfield in an emergency.
Then there's the intriguing 6-foot, 183-pound Cameron Martinez from Muskegon, Michigan. He was recruited as an athlete and Day said his position would to be determined.
"We'll give him an opportunity to play on either side of the ball when he first gets in, which is unique,'' Day has said. "But this is somebody who played quarterback in high school, very, very productive and doesn't have a lot of experience playing any other position. So we're going to allow him to do both when he gets here, do some (punt and kickoff) returning and kind of figure out where that goes."
Martinez didn't sign a national letter of intent until February 5 and wasn't able to report early like 15 other freshmen. He did not sign during the early signing period in December because co-defensive coordinator Jeff Hafley was hired as head coach at Boston College.
New defensive coordinator Kerry Coombs had a 12-hour home visit with Martinez to coax him to sign.
Asked whether he has asked Coombs about moving Martinez to the backfield, Wilson had a quick response.
"No, he has told us to slow down and use short (passing) routes,'' he said.
Remember that Ohio State's biggest question mark happens to be the secondary where Martinez would line up.
Wilson said defenses would stack the line of scrimmage because the offensive line is so good.
"When you got a really good line, they always are going to put more guys up there than you can block,'' he said. "Justin (Fields) is going to throw it well, we got good receivers, but they're going to put more guys that you can block. So you've got to have backs that have the ability to make guys miss and take three (yards) and get five," Wilson said. "We're a little thin right now, but we'll be healthy, we'll be dynamic, we'll also have a chance to maybe evolve and have a few more tools in the toolbox as we go through spring.''
Teams that are up against it in numbers, Wilson said, sometimes benefit from the pressure.
"Necessity is sometimes the mother of learning and we'll have a chance out of necessity to learn and grow in this offense, develop some guys and we'll be all right," he said.