The Buckeyes lost 6 of 7 games at one point, but many players have stepped up to put team into position for an at-large NCAA tournament bid.  Mark Znidar shares how they did it.
Columbus – Admit it, three of the most dreaded capital letters in college basketball looked like a real possibility after Ohio State didn't have what it takes down the stretch in losing to Minnesota 62-59.
It was a home game at The Schott at that, and that was similar to throwing golden coins down a sewer in a Big Ten conference where road victories are few and far between.
The date was January 23 and those terrible letters might as well have been 10 feet tall and flashing bright red: NIT.
The Buckeyes started the season with nine straight victories and 11 wins in their first 12 games, and at one point were ranked No. 2 nationally and No. 1 in the NCAA NET.
Then came their version of Walt Disney World's runaway train in which customers are thrown about in their cars and exit the ride with rapid heartbeats. Only this scary ride was for real. Beginning with a 2-hour, 32-minutes wresting match against West Virginia in Cleveland, Ohio State lost 6 of 7 games.
Five losses were in January when pundits were saying maybe a 10th seed or even First Four game in Dayton were possibilities.
Few would have thought Ohio State (21-9, 10-8) had a shot at finishing as high as fifth in the conference, but that's the reality when it plays Michigan State (21-8, 13-6) at 4:40 p.m. at the Breslin Student Events Center. The game will be broadcast on CBS.
Ohio State's standing with the NCAA tournament committee probably won't change much with a loss. It is said to be a No. 5 or No. 6 seed.
A victory would really get people talking. In the series against the Spartans, the Buckeyes have lost 9 of 10 overall and six straight games in East Lansing, Michigan.
The team is on a natural high with big-time wins over Michigan twice, Rutgers, Maryland and Illinois in having won nine of their last 11 games and four straight games.
"I have been a part of some turnarounds from a difficult January, but I don't think I've been a part of one this significant," coach Chris Holtmann said. "We've really had a dramatic shift. I give our players credit. They've owned the progress of this group, and they've owned the struggles, as we all had to."
The team lost freshman point guard DJ Carton to an indefinite leave of absence at the end of January so he can take care of his mental health. He has missed the last nine games.
On February 23, junior forward Kyle Young suffered a right high ankle sprain against Maryland. He has missed three games.
That shortened the rotation to three scholarship players.
How has Ohio State been able to do all this?
"I'm not trying to sound cocky or anything, but I think our team is kind of built for the moment," junior point guard CJ Walker said. "We're built for this. Our coaches believe in all of us. We feel like we can play at any level with any team."
For the second straight game, the Buckeyes will be playing against a team that can get a share of first place in the Big Ten. They dispatched Illinois 71-63 on Thursday at home.
The Spartans are on an eight-game winning streak after enduring an ugly streak in which they lost three of six games.
Point guard Cassius Winston and coach Tom Izzo were yapping at one another openly during games and the media was speculating whether this would be the Michigan State team that was the slacker in a run of nothing but greatness in two-plus decades.
There were no signs of turmoil when Ohio State was floundering. Players such as Kaleb and Andre Wesson and Jackson kept saying they had to return to practice and figure it out.
Now, the team is finishing with a sprint.
"I think it's a rhythm, it's us trusting each other, believing in each other and having the utmost confidence that we're going to make the big shots, make the right plays and know where we're going to be at certain times," sophomore guard Duane Washington said.
Players have stepped up, and the prime examples include Walker, sophomore guard Luther Muhammad and freshman forward EJ Liddell.
Walker had been sharing the ball handling until Carton left the team. His game and minutes have risen dramatically since he has become the main man.
Since the start of the streak, a win at Northwestern, he has exceeded 30 minutes played in 11 straight games. His turnover trouble has ended to the point where he ranks sixth in assist-to-turnover ratio in the conference at 2.1. He has had two games with seven assists, three with five assists and two with four.
Walker had three turnovers against Illinois and Wisconsin in this streak, but had two, one or none in the other games.
Amazingly, he has had two games with six rebounds and one with five.
He ranks third in the Big Ten in steals (1.3) and ninth in assists (3.5).
"Your junior point guard has got to make those plays," Holtmann said of a key steal in a game. "That's the expectation for him. That's who he is as a player. That's why we recruited him. He's a high-level competitor."
Walker is beloved by teammates – he is one of four captains – for his ability to bring a high level of play to most games. He has a lot of sweat in this team, and that's why he wept after the second loss to Minnesota.
"I just wanted to show that playing hard can win a lot of games, whether that was talking or actions, and I think that carried over to everybody else," he said.
As for Muhammad, he missed 39 of 48 shots in a stretch in looking like the player who went into a downward spiral offensively.
But from the second Wisconsin game through Michigan, he shot 22-for-40. That included a 22-point effort against Maryland. In that game, he silenced star point guard Anthony Cowan in the second half.
Muhammad was 0-for-6 against Illinois, but his masterpiece was holding 6-foot-5 sophomore Ayo Donsunmu to zero points the final 11-plus minutes.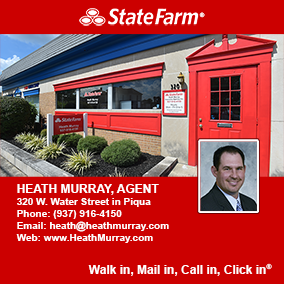 "It feels good," Muhammad said. "It's showing me that hard work pays off if you stay with it. I've got great teammates and great coaches who believe in me, who continue to encourage me to keep my head and stay confident."
He could have stood underneath the spotlight after the Maryland victory, but waved that off.
"A lot of it is on my help defense, to be honest," Muhammad said. "Yeah, I guard (Cowan) one-on-one, but my help was always there. I know I got help so I can press up and kind of do my own thing."
What Holtmann did to stress to Muhammad that he was behind him, he and co-captain Andre Wesson had lunch at BW3s with him to plain talk.
"I just said if you keep working and you stick with the process, you're going to have a game where your shot-making is the difference," Holtmann said.
Liddell had been coming off the bench to give Young a blow until Young went down. His coming out was a 17-point, eight-rebound game in a loss at Iowa. He was instrumental in the Illinois victory with 17 points and 11 rebounds.
That was expected from of him after he was voted Mr. Basketball two straight seasons in Illinois.
It takes time, though, to gain traction in Holtmann's world because he demands focus every day, defense and few mistakes or minutes will be reduced.
An interested observer told Liddell after the Illinois game that he has seen improvement, and football coach Ryan Day knows a thing or two about athletes.
"He actually looked at EJ and said, 'Hey, listen, I see you getting better,'' Holtmann said. "He talked about (how) every guy's path is different. You've got to own your own path. Sometimes guys figure it out a little earlier. He has really come on, and it's a credit to the kind of kid he is.''
Defeating Michigan State is a tall order, especially with that team sniffing at a share of the conference championship after all the struggles.
The Spartans lead the Big Ten in scoring margin (+11.2), field goal percentage defense (37.6), three-point defense (28.7), rebounding offense (40.7), blocked shots (5.0), assists (17.7) and defensive rebounding (29.6).
They rank second in offense (75.8), free throw shooting (75.0), fielg goal percentage (46.0), rebounding margin (+7.5) and assist-to-turnover ratio (1.4).