The Buckeyes misfire on day one of the Stetson Invitational tourney…Lonsway roughed up in short outing…bats continue to lag as team struggles to score.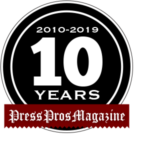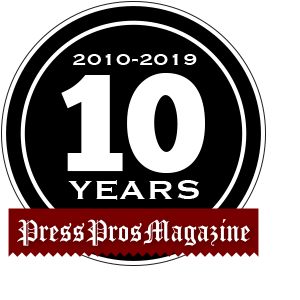 De Land, Fla — The same problems continue to arise for the Ohio State baseball team, and Friday in the Stetson Invitational it cost the Buckeyes their seventh loss in their first ten games.
They are not hitting. They are not playing stellar defense and the pitching is not living up to expectations. It led to a 9-1 loss to Stetson. The Hatters, now 10-2, rode a strong start by Robbie Peto and capitalized on Seth Lonsway's control problems to take an early lead that was never challenged.
Lonsway, who had been OSU's most effective starter, lasted just two innings. He allowed four runs on four hits but walked eight. With five strikeouts he threw 70 pitches.
Joe Gahm followed, allowing one run in two innings of work. Will Pfennig gave up three runs (two earned) in 1.2 innings and Jake Vance went 2.1 giving up one run.
Peto, a legit Major League prospect, and relievers Danny Garcia and Nick Long held Ohio State to one run on just six hits.
But the telling statistic, the one that typifies the Bucks play to date was this:
Stetson drew 13 walks while Ohio State struck out 13 times. Along with those 13 walks, the Hatters had eight hits. Along with their six hits, the Bucks had five walks. You can't dodge those numbers. 
OSU coach Greg Beals has said it more often this season than he would like to count. Quality at bats, plate discipline, is a problem and must be improved.
He was probably murmuring those words when his head hit the pillow Friday night, if it did.
The night began poorly and did not improve.
Lonsway had to dig himself out of a hole in the first. After walking the bases loaded—showing uncharacteristic control issues—he escaped without damage when Eric Loggio lined out to left and Jon Meola took a called third strike.
The only issue was his pitch count. Lonsway was leaning toward 30 pitches and matters worsened in the second when Stetson took a 2-0 lead. The Hatters did so on one hit, four walks and a wild pitch, and Lonsway, heretofore the stalwart of the starting staff, was sitting on 61 pitches.
The bullpen would be a factor and earlier than usual.
When Eric Foggo opened the third with a single to left and Lonsway walked the next hitter, his day was done. OSU pulled the big lefty and called on Joe Gahm.
The Hatters came after him in a hurry. A sac bunt moved the runners to second and third. One out later, Andrew McNeil singled scoring one run and putting a man on third.
McNeil then attempted to steal second, was out in a rundown but Kyle Ball, the runner on third, bolted for home and scored. It was Stetson, 4-0.
Meanwhile, The Bucks hitting woes continued. In the fourth, Stetson starter Robbie Peto retired the side in order, striking out two. In four innings, Peto had seven strikeouts.
And, Stetson kept coming. They picked up another run in the fifth on a lead off walk, a single, a hit batsman and an eventual sacrifice fly.
OSU marked in the top of the fifth when Matt Carpenter drew a two-out walk and Mitchell Okuley followed with a shot to right. Carpenter scored and Okuley ended up at third with a triple. That brought Dillon Dingler to the plate, 2-for-2 at that point. He drew a walk, but Brent Todys struck out swinging and two were left on base.
Will Pfennig came on to pitch the fifth, and after loading the bases on a walk and hitting two batters, he got out of trouble with a called third strike and a ground out.
Peto had no trouble with Ohio State in the sixth, retiring the side in order and notching two more strikeouts.
More trouble was ahead for Ohio State. Pfennig loaded the bases on a base hit and a pair of walks and Ohio State went back to the bullpen.
Jake Vance came on but he yielded a single to right by Andrew MacNeil and Conner Pohl didn't get a clean handle on the ball. Two runs scored on the base hit and a third on the error. The Hatters led, 8-1.
After a scoreless seventh, Ohio State appeared to have something going in the eighth against Garcia, who had come on in the seventh.
With one out, Brent Todys drew a walk. Pohl singled, putting runners at second and third. However, the threat ended when Zach Dezenzo grounded into a double play.
In the ninth, it was much the same tune. Nolan Clegg doubled down the left field line and Aaron Hughes drew a walk. But Marcus Ernst hit into a 6-4-3 double play and Noah West struck out to close the book.
The same problems continue for this OSU club: hitting and defense, and while starting pitching was expected to be the calling card for this team that, too, is suspect at times.
This was another one.
Saturday the Buckeyes meet Harvard in the Stetson Invitational, and the Crimson is not exactly tearing it up. They are 0-4, thus far, this season. They lost their first three to Alabama by an aggregate score of 31-to-11 and fell to Fairfied Friday at Stetson, 11-2.