Sophomore guard Luther Muhammad clamped down on Ayo Dosunmu, and freshman forward EJ Liddell totals 17 points and 11 rebounds in Buckeyes' fourth straight victory.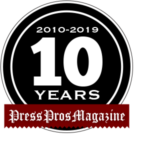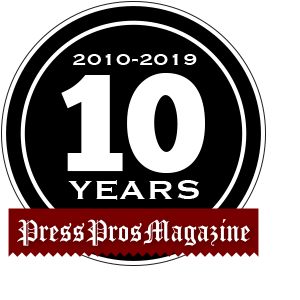 Columbus – Illinois sophomore Ayo Dosunmu looked like a National Basketball Association lottery pick when, with his Jheri curls bouncing as he dribbled, he blew past the defense for a lay-up with 11 minutes, 10 seconds to play.
Those were his 20th and 21st points of the game to give his team a four-point lead that Ohio State players might have felt was triple that total.
Dosunmu and his team were that dominant.
It was a red-letter Thursday night at The Schott, with the 1960 national championship team and seniors Andre Wesson and Danny Hummer being honored, but the Buckeyes seemingly were playing with chains on their wrists.
Then this team that has no business winning some of these Big Ten games because it is undermanned and undersized, dug deep like it has for the past five weeks.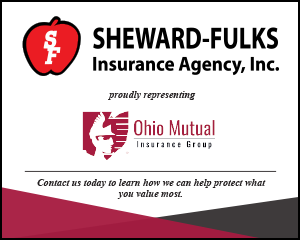 Center Kaleb Wesson scored 19 points, freshman forward EJ Liddell 17 and junior point guard CJ Walker 15, but it was intense defense, relentless offensive rebounding and marksman-like free throw shooting that paved the way for a 71-63 victory before 16,382.
The Buckeyes (21-9, 11-8) won their fourth straight game and got their ninth win in 11 games in preventing the Illini (20-10, 12-7) from snatching a share of first place in the conference.
"I just thought we had so many guys step up and make big plays,'' coach Chris Holtmann said. "You can just go down the line. EJ was phenomenal. Kaleb was terrific defensively and offensively. Andre (Wesson) gave us critical moments. Luther's (Muhammad) defense was incredible on a difficult match-up. Players win games and this was a heck of a win when it didn't always look great for us.''
Ohio State forced 37 percent shooting in the second half, won the backboards 38-31 and nailed 24 of 28 free throw attempts.
No one does that against Illinois, but it's right there on paper to see. It scored five points in the final 4 minutes, 45 seconds. As for Dosunmu, he scored zero points after that driving lay-up.
Liddell was the best inside player on the court in making 7 of 9 shots and taking down 11 rebounds, four of them offensive.
Did he have a little bit extra in his step for his home state team? He was a two-time Mr. Basketball in Illinois.
"Illinois is a good team, but I don't want our (senior) guys going out on a bad note in their last home game,'' he said. "I was more motivated – I think everyone was motivated – to get a win for these guys.''
Holtmann has been forced to force-feed Liddell with junior forward Kyle Young still out with a right high ankle sprain. Last night, he played 26 minutes, 5 seconds.
The going was rough for Liddell the first 20 or so games, but now he's in better shape physically and mentally.
"I don't want to say, yeah, I predicted this,'' Holtmann said. "But what we've seen in the last five weeks he's coming, he's coming, he's coming. I thought today that his offense and defense were critical. He was phenomenal. I don't know if you project 17 and 11 from a freshman, right? Again, we've been really confident in him all year, and we've seen it this last month. With Kyle out we've seen it even more with extended minutes. I think he has adjusted to the physical play in the Big Ten.''
Coach Brad Underwood's plan for Illinois was to take away Ohio State's three-point shooters, especially off the dribble. It was 3-for-15 behind the arc.
"We were going to make them shoot twos,'' he said.
What he didn't think would never happen was the Buckeyes' rebounding like, well, the Illini.
The plan was to draw 7-foot-1, 290-pound Illinois center Kofi Cockburn away from the basket by having to guard Kaleb Wesson on the perimeter.
"We're one of the best rebounding teams in the country, second or third,'' Underwood said.
Everything looked rosy in the first half when Dosunmu scored 14 points in helping his team lead 37-30 at halftime.
Andre Wesson said there was no great strategy in the locker room.
"We weren't really playing as hard as we could defensively in the first half,'' he said. "We gave them a few too many open shots. We knew they made a lot of tough ones, too. We knew that if we could keep going and keep it together that we could get (the deficit) back down.''
The Buckeyes were behind 39-30 after a baseline drive by guard Andres Feliz less than two minutes into the second half.
With 9:03 left, though, the building all but shook when Liddell made one of the plays of the game.
Muhammad drove the lane from the right side and missed the lay-up, but Liddell was tracking the ball off his right hand and jammed it home with two hands for a 53-51 lead Ohio State never lost.
"It was a big momentum swing when I got the dunk, but we just stayed together the whole game and played our butts off the whole game,'' Liddell said. "It was the 40-minute grind our coaches always talk about. I was just playing my hardest.''
There were several shaky moments down the stretch, such as Liddell throwing away an offensive rebound at the two-minute mark and Kaleb Wesson picking up his fourth and fifth fouls within a 15-second span in heading to the bench with 1:49 left.
On the next possession, Duane Washington tried to go behind his back in the lane and was stripped of the ball.
But, oh, that defense.
Underwood, though, thought it was mostly poor shooting on his team's part.
"It's hard to argue with the shots that we got,'' he said. "We just didn't make shots. Ohio State deserves a lot of credit.''
There was a 15-point disparity in made free throws, 24-9. Twenty-two fouls were called on Illinois to 13 for Ohio State.
"There was very little rhythm,'' Underwood said. "I think we're third in the country in fewest fouls committed and obviously tonight you have no chance when you send a team 28 times to the foul line. We haven't done that all season.''
The unsung player – at least in the box score – had to be Muhammad. He missed all six of his shots, but his work against Dosunmu was dynamic.
It wasn't as if Dosunmu missed a ton of shots. The man just couldn't get an open look.
"The last 25 minutes he really locked in and got the job done on him,'' Andre Wesson said of Muhammad. "It was a team effort, really, locking in on their key guys and making sure they couldn't get to their key spots and making them uncomfortable. We made them do what they are usually unaccustomed to doing.''
Muhammad is just a sophomore and prone to lapses in focus. He ramped up his game the second 20 minutes.
"He just played with better, better motor, the motor that we know Luther can play with,'' Holtmann said. "He really made him work. His impact was phenomenal. It was a lot of work for him. I thought his defense was a significant part of the game.''