3-6 after their first nine games, the Buckeyes need a change fortune, and a change of minds, as they embark on their final weekend South and preparation for Big Ten competition.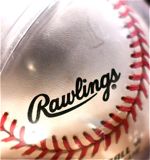 At least for the first hundred miles…you could probably have heard a pin drop on the Buckeyes' bus back to Columbus on Sunday – not much to talk about.
It didn't go well in Nashville, against Lipscomb, a team that proved to be, if not formidable, as good as their record would indicate.  The Bisons pitched well.  They hit in a timely manner.  They made the plays on defense.  And, they played with a motivation.  "We always get everyone's best shot,"  said Greg Beals prior to the opening weekend in Port Charlotte.  That fact was on full display as Lipscomb recorded the final out on Sunday.
Baseball's is hot a hard game to figure out – as easy as comparing the weekend results.  In deference to Lipscomb, the Buckeyes did not hit after Friday's 11-6 win, they did not make plays at key moments (Sunday), and while the starting pitching was stellar (Burhenn, Lonsway, and Griffan Smith), the bullpen is still seeking its swagger – consistency.
The numbers don't lie.
The Buckeyes rank 12th out of 13 Big Ten teams in hitting…at .209.  Only Illinois has struggled more, at .205.
They rank 10th in pitching with a team earned run average of 4.98.
In team fielding they're last among the thirteen teams…with a .947 percentage.
But baseball, especially early baseball, is a funny game.  "Bottom rail on top,"  someone once said of April in the big leagues, when the teams you least expect somehow find their way to the top of the standings – if only for that one month.  How true it is after three weeks in Big Ten baseball.
Penn State, who finished at the bottom last year, has the league's best record at 9-2.
Michigan State, who struggled mightily last year, is second with a mark of 8-3.  Others…Illinois, Purdue and Rutgers are off to positive starts, while Minnesota (5-6) and Nebraska have exhibited the same frustrations as the Buckeyes.
The Gophers can't pitch (6.52), and the Huskers have squandered a league-leading 11 home runs (the Buckeyes have 3) because their pitching can't get anyone out – an 8.61 ERA.
All that said, we're talking February (not April) baseball.  Three weeks of determining the very issues that Greg Beals spoke of through the end of fall practice and winter workouts.  Who replaces the thump lost with Brady Cherry and Dom Canzone?  Who emerges as a consistent leader among the returning lettermen?  And who takes the challenge of getting outs when outs are desperately needed behind their starting pitching, the one trusted attribute?
They have one more weekend, against Stetson (8-2), Harvard (0-3), Fairfield (0-6), and North Florida (3-7) to find out.  The good news…Harvard, Fairfield, and North Florida have had abysmal starts.  The bad news?  In baseball things can flip on a dime, so you have to put the last three weeks behind you and start fresh, cleansed, and confident in your talent.  You can flip your own record!
There were some signs of cleansing over the past weekend.
Garrett Burhenn pitched like Garrett Burhenn, recording his first win and dropping his own ERA from 15.75 to 11.30.
Seth Lonsway improved upon his Big Ten leading stats in strikeouts (37 in 12 innings) and ERA, 1.12.
Griffan Smith went six innings in last Sunday's start, giving up just 1 run on 5 hits, striking out 5.
And subs Colton Bauer, Archer Brookman, and Mitch Okuley each had multiple hit games in the Lipscomb series.
But then, the rest of the batting order – Dezenzo (.273), Dingler (.241), Pohl (.212), Scottie Seymour (.200), Nolan Clegg (.188), Brent Todys (.179) and Nate Karaffa (.097) – most at or below the now famous baseball phrase, the "Mendoza" line.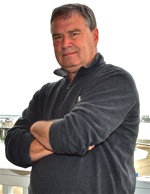 The fix?  Well time, and at bats, certainly.  Conner Pohl leads the team with plate appearances with 33, and has 7 hits to show for it.
And then…focus on what they emphasized all fall and winter to get to this point.  Word for word from Buckeyes hitting coach Matt Angle, following Sunday's loss:  "We're going to have to challenge more, be more aggressive.  A lot of it is just sticking to our approach. We chased too many pitches today, we weren't aggressive enough against the fastball, and we've got to be tighter with our plate discipline."
And don't forget some good baseball superstition.  Get radical.  Get out those aluminum bats and disinfect between now and Friday.
By all means, expect the best from Stetson, Harvard, Fairfield, and North Florida, regardless of their record.  Remember, you're going to get their best shot.
And forget about Nashville – being in the dark when the hotel power went out – an obvious omen, now.  What's needed…is a cleansing of the mind(s).