Senior wing has become a clutch, reliable player through relentless work in gym and weight room, and his numbers scream his status as a team leader.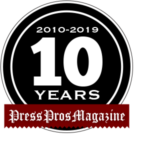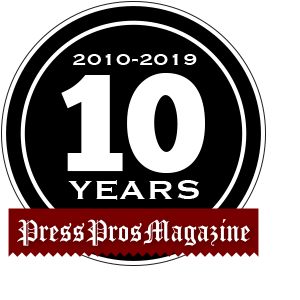 Columbus – It seemed like a no-brainer for Chris Holtmann and his staff at Butler University to recruit a 6-foot-6 forward from Westerville High School during the winter of 2015-16.
Andre Wesson was leading his team to a Division I state championship and had good bloodlines with his father having played major college basketball.
Holtmann texted Wesson and got no reply. He texted again, and still no reply. After a few more tries, he gave up.
"We pushed, pushed and pushed at Butler and never got a response,'' he said. "We thought he was waiting for something.''
That something was a scholarship offer from Ohio State. His father, Keith, was a backup center for the Buckeyes in the mid-1980s and the university was a three-point shot from his home on the north side.
Coach Thad Matta already had a commitment from Wesson's younger brother, Kaleb.
"I was wondering the same thing,'' Holtmann said. "Are they ever going to offer him?''
Matta finally got around to making that offer and Andre snapped it up. That was 126 games ago.
His four seasons have gone by quickly, and his farewell at The Schott will come when 19th-ranked Ohio State (20-9, 10-8) plays 23rd-ranked Illinois (20-9, 12-6) at 7 p.m. Thursday.
Wesson and fellow senior Danny Hummer, a walk-on from Upper Arlington in suburban Columbus, will be honored before tip-off with their parents on Senior Night.
The 1960 national championship team, which included Jerry Lucas, Mel Nowell, Bobby Knight and the late John Havlicek, will be honored at halftime.
Will Wesson shed a few tears when he stands at mid-court with his parents?
"I hope not,'' he said. "That's the plan not to. I hope not. It's going to be bittersweet. There are a lot of great memories here, past and present. It's going to be special, for sure.''
The emotion should last only for the ceremony because Illinois is that good. It can get a share of first place in the Big Ten with Maryland and Michigan State with a victory. A win for the Buckeyes would get them a tie for third place with Penn State and Iowa with one game to play.
"It's a big game for us,'' Wesson said. "We need these two wins. It will help us in the Big Ten standings.''
It was ironic when Holtmann was hired to succeed Matta three years ago. Finally, he got his man.
Holtmann showed Wesson the text messages he had sent him when he wanted him wearing a Butler uniform. They both got a laugh out of it.
Butler wasn't even Wesson's second choice. He refused to reveal that university.
"I was actually scared,'' he said of the text messages. "It was real cool (when Ohio State offered). I didn't know it was going to happen.''
Wesson has worked his way into being a topflight player. He has started 21 games and averaged a robust 30 ½ minutes per game.
The numbers scream senior leader: 46.9 shooting overall, 44.3 shooting from three-point range (43-for-97), 79.6 free throw percentage, 3.9 rebounds and 9.3 points.
He's one of Holtmann's favorites simply because he's so tough. Last season, he broke several teeth falling face-first on the hardwood, but he didn't miss a game. This season, he missed two games after suffering a broken orbital bone.
"Tremendous development and motivation as a player,'' Holtmann said. "Just look at his numbers year to year. Just look at his offensive efficiency alone from his freshman to senior year.''
Wesson knew that he wasn't blessed with great natural ability and that a ton of work in the gym and weight room were the answers if he was to see the court in games that mattered.
"I'm not the tallest guy or fastest guy,'' he said. "I have to get into the gym. Obviously, you always shoot for the stars. I came in here every day and worked as hard as I could. It has been a challenge, but my guys and coaches have pushed me. I couldn't ask for a better four years. It's a dream come true. It's something I've wanted since a young age.''
Illinois has won four straight games against Penn State, Nebraska, Northwestern and Indiana since losing four in a row against Iowa, Maryland, Michigan State and Rutgers.
What's impressive about the Illini is they have won Big Ten road games against Wisconsin, Purdue, Michigan and Rutgers.
This team is middle of the pack in the conference offensively in most categories. It isn't good at taking care of the ball with a -0.6 turnover margin (12th) and 1.1 assist-to-turnover ratio (11th). It fails to guard the three-point line consistently (33.1 percent for 12th).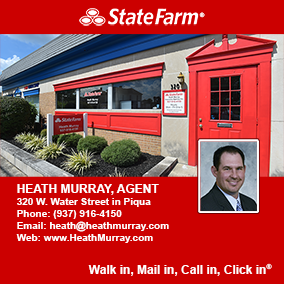 So why is this team still in the chase for a regular season championship?
Illinois is second in rebounding offense (40.1) and rebounding defense (31.8) and first in offensive rebounding (12.0) and its defense is aggressive.
Last season, coach Brad Underwood had a cast of athletic guards and wings, but everything changed this season with the arrival of 7-foot-1, 290-pound freshman Kofi Cockburn of Jamaica. He is averaging 16.4 points, 9.0 rebounds and 1.4 blocked shots.
Pair him with shooting guard Ayo Dosunmu and you have one of the best inside-outside combinations in the college game.
"I've never coached against Shaq,'' Holtmann said. "I don't know for sure if I've ever coached against a specimen like him.''
He said Cockburn's size is "in rarefied air.''
Illinois is impressive because it's "a hard-working, veteran team."
"Illinois is playing really well,'' Holtmann said. "It's just a tough team, talented and well-coached. What wins in this league are veteran guys who have played in a lot of games. Their effectiveness on the road shows how tough-minded they are.''
Ohio State again will give up height in the front court playing for a third straight game without 6-foot-8 forward Kyle Young because of a high right ankle sprain. Freshman forward Alonzo Gaffney also will be unavailable for reasons Holtmann wouldn't mention for confidentiality.