The Buckeyes turned in the first day of 15 practices leading to the Scarlet and Gray game on April 11 looking to indoctrinate the freshmen and sharpen the veteran players.
Columbus – There was a jazzy sound track of a drum beat and bass guitar piped over the public address system to lend some rhythm inside the Woody Hayes Athletic Center, but the real symphony was what was happening on the artificial turf.
It was the first day of spring practice on Monday, one of 15 scheduled for Ohio State before the Scarlet and Gray on April 11, and not a single second was wasted after the team took the field at 8:30 a.m.for a two-hour workout.
At the west end, linemen were busy attacking a blocking sled. At the other end, running backs were sprinting around cones and at the same time practicing ball security with teammates going for the strip.
This really was a four-ring circus, but one that was really serious stuff.
Others were going through a pursuit drill in which all 11 defenders had to hit the ground, spring to their feet immediately and track down the man with the ball.
All the while, a staff member kept reminding players to hydrate and hydrate some more.
"Ten seconds to Period 5, 10 seconds,'' the voice said over a microphone. "Linebackers report underneath the video board in 30 seconds – 30 seconds.''
Then things got serious with 7-on-7 drills. It was game speed and intense.
But not too intense. The voice reminded everyone: You are tagging the ball carrier (and not tackling him).
Nothing halted the string of one full speed play after another. Safety Robert Cope hit the turf in pain on a pass play. He immediately took off his helmet and tried to suck up the pain.
"You get the wind knocked out of you?" defensive coordinator Kerry Coombs said. "Take some deep breaths."
The sympathy stopped right there.
"And get that helmet out of the way," Coombs said.
If there was any wonder why the Buckeyes won the Big Ten championship and came within a whisper of defeating Clemson and facing LSU in the national title game last season, all one had to do was witness this team's precision after a two-month layoff.
Second-year coach Ryan Day was asked what could Ohio State do after going 13-1?
"It's just the expectations, first off, that you set for the whole program and that you have for yourself,'' he said. "Our program is built on fighting and competing every single day to be the best version of yourself, the best version of your unit and the best version of your team. We know what the expectations are here, and that's part of this thing. You wake up every day knowing what it is. We're hungry. We feel we got a good foundation underneath us, but we didn't reach all of our goals. There is still a lot of work to be done.''
So much has changed for Day, 40, since he succeeded Urban Meyer and ran the table until that frustrating evening against Clemson in a 29-23 loss in the Fiesta Bowl.
The university has extended his contract four more seasons through 2026. The new deal will kick in on June 30 to the figure of $4.5 million not including accelerators such as a conference championship, victory over Michigan, etc. That's also when the university will kick $1 million into his pension. fund. The deal eventually will top out at $7.6 million.
In 2019, he had to prove why athletic director Gene Smith promoted a young offensive coordinator and quarterbacks coach without going through a national search.
Now, at least on paper, there is a lot more job security for him.
"I think the people who were most excited about that were my kids,'' Day said. "They knew they weren't going to be the new kid at school for a long time. That's a big deal. That changes our lives as a family. We don't take that lightly. The No. 1 thing that we're most excited about as a family is that we get to be in Columbus for the next seven, 10, hopefully, 20 years here. We want to be here as long as we can. We love it here. The kids love the school system. They have a set of friends. (Wife) Nina loves it here. That's what's most exciting.''
These spring practices will be a lot different than last season because the staff has had its system in place for more than 12 months and the players know what to expect.
The Buckeyes will have a returning first-string quarterback in place for the first time in almost a decade with Justin Fields. The offense returns almost intact minus the great JK Dobbins at running back.
Day pointed out that the team has been off a scant two months, making these practices brush-ups for the veterans and indoctrination period for the 15 freshmen.
"The focus is just a little bit different,'' Day said. "Every day was kind of a new day last year. Now, it's more focused on the product and result at the end and where are we going with this thing. We were there last year. We've been through it before.''
The staff doesn't differentiate much from spring and fall practices. Day said the first practice on August 1 would be No. 16 because it is an extension of the spring.
There is one major difference. Spring practice usually is when the best of the best step up and become important voices in the locker room.
"Where are the leaders? Who needs to be the leaders? And where is everybody else?'' he said.
This is also a time when the freshmen learn how to be college football players. They were on high school fields four months ago.
"There are a lot of guys who are here early – 15 guys – and those guys are here for the first time and they are learning,'' Day said. "It's a great opportunity for them. They've been here now for six weeks and they are picking it up good. It's different once you get on the field.''
Reporting to the team for the first time on August 1 is not a preferred option at Ohio State. The 15 freshmen on campus have grown up a lot.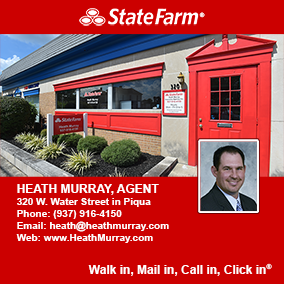 "They did a good job (during the winter),'' Day said. "It was about getting football under their belt – to learn football. If you show up in August, if it's the first time you heard of a play or a formation or what do I run in an individual drill or where's my locker or what do I wear for cleats, that distracts you from being effective on the field. It's to get a rhythm, get a routine going, learn the offense and defense and figure out where you fit into it.''
Day recalled how Fields used spring practice to launch himself to stardom. He arrived on campus having played hardly at all as a true freshman at his previous stop at Georgia.
Fields had to translate his natural ability to the field, and there was little time for roadblocks because he was the only real option as a starter. He came through in a big way in throwing for 3,273 yards and 41 touchdowns against three interceptions and running for 484 yards and 10 touchdowns.
"I'm proud of his development from where he was at this point last year and where he is now after Practice 1,'' Day said. "He has come a long way in the pocket, moving in the pocket and seeing things in drop-back protection. We have a list of things of things he's working on to get better at.''
There will be more stairs for Fields to climb during these practices.
"It's Year 2 and we talk a lot about the intricacies of protection, progressions and coverages,'' Day said. "We can get a lot more involved and start to explain the playbook a little more. What you saw what Dwayne (Haskins) did that year (2018) and what Joe (Burrow) did (at LSU in 2018 and 2019) were a lot of years behind closed doors and lot of work being done in the meeting room, on the field in practice, and then you see where they ended up. It's hard to do that without reps under your belt.''