Sophomore guard Duane Washington has five of team's 11 treys for 20 points, Kaleb Wesson totals 14 points and nine rebounds, and three others score in double figures in team's third straight victory.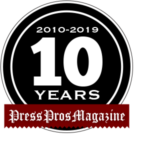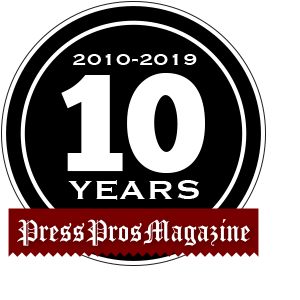 Columbus – With Ohio State laying one on Michigan big-time in the closing minutes, the video team thought it would pull a joke at somebody else's expense in the name of this special rivalry.
The cameras zoomed in on a Wolverines fan wearing maize and blue gear during a timeout, and a bubble-like cartoon caption was inserted to the man's left reading, "Just like football.''
The crowd of 18,809 in the sold-out arena roared its approval while the fan looked the other way in disgust.
No one owns the Blue in football quite like the Buckeyes, but The Schott has been a hellhole for the Wolverines' basketball team since the early days of Thad Matta.
Despite having eight scholarship players available and facing an extraordinary height disadvantage, Ohio State slapped around Michigan to the tune of 77-63 on Sunday afternoon.
If you are scoring at home, the Wolverines (18-11, 9-9) have lost 12 of their last 13 games in the building dating to February 5, 2005.
"I've been here three years and it's different in basketball, but it matters,'' coach Chris Holtmann said about defeating Michigan. "It matters to everybody that cares about this place, to everybody who has been here and it matters to our former players. It matters to our former coaches. It matters.''
Holtmann got so geeked up before tip-off when a video was played on the overhead scoreboard of highlights of previous games in the series that he emailed a copy to Urban Meyer.
Michigan had to watch Evan Turner hit that half-court trey at buzzer in the Big Ten tournament all over again.
"I got chills watching it,'' Holtmann said. "It helps being at home. Our crowd, whoa, unbelievable. Our crowd was outstanding.''
The crowd had a lot to get excited about.
The Buckeyes (20-9, 10-8) hit 11 of 21 three-pointers and out-rebounded their opponent 32-30 despite playing against front court players standing 7-foot-1, 6-11, 6-10, 6-9, 6-8 and 6-7.
After 6-9 Kaleb Wesson, no Ohio State player was taller than 6-6. Six-foot-eight forward Kyle Young missed his second straight game with a right high ankle sprain. Six-foot-nine forward Alonzo Gaffney was unavailable because of illness.
Michigan coach Juwan Howard was succinct in how Ohio State got the job done.
"Truly Kyle was missed, but they do it by committee,'' he said.
This was the eighth victory in the last 10 games for a team that started the Big Ten with a 2-6 record and fell from the No. 2 ranking in the nation to left out.
Holtmann does read what critics have to say, and he basked in being able to bring that up during the news conference. He did the same thing last season and the season before.
"We realize plenty of people wrote us off when we were 2-6,'' he said. "We had people kind of making fun of us by putting all their sarcastic Tweets out there. I have them all saved – all of them. Listen, we get it. We had to close ranks and find a way to get them to come together and perform better. We had to own why we were struggling. That goes back to the guys in the locker room, particularly our captains. They owned the fact that we had to perform better."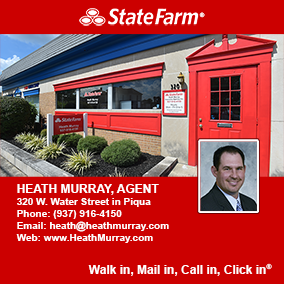 Sophomore guard Duane Washington led all scorers with 20 points – he made 5 of 7 three-pointers – and had six rebounds, three assists and one steal.
Point guard CJ Walker totaled 15 points, six rebounds and seven assists for his best game as a Buckeye. Kaleb and Andre Wesson each had 14 points. Kaleb had nine rebounds and four three-pointers and Andre two blocked shots.
Walker showed why Holtmann gladly took him in as a transfer from Florida State. The man has been on fire most of the time since DJ Carton took a leave of absence to tend to mental health issues.
"I was just playing the game, playing as hard as I could and trying to make the right plays for us to win,'' Walker said. "It just happened. My teammates were making the shots when I got them the ball at the right times. The momentum of the game took over and I just took advantage.''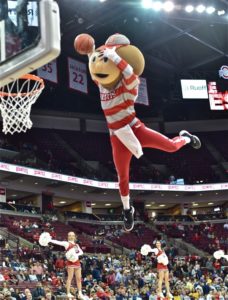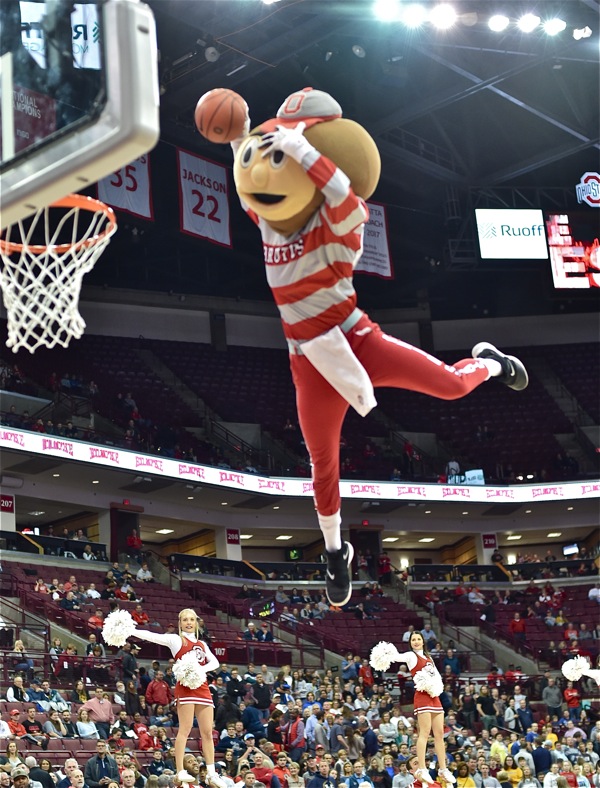 The story was far from being solely a three-point show. Had Franz Wagner not scored a trey with four-tenths of a second remaining, the Wolverines would have had four points in the final 4 minutes, 50 seconds.
It also was a continuation of the five iron men in that all five starters played between 33 and 37 minutes. The lone substitutes were EJ Liddell (17 minutes) and Justin Ahrens of Versailles (eight).
"We worked all summer and we worked all preseason to have moments like this and to be in situations like this,'' Washington said. "Now, we're turning on that confidence and believing in one another. We've got to close out games. We've got to hit big shots and close out (defensively).''
When Wagner hit a lay-up to cut Ohio State's lead to 62-56 with 4:50 to play, it looked as though the ending would be a repeat of the February 4 game in Ann Arbor. The Buckeyes won that one 61-58 with great free throw shooting down the stretch.
This time, there would be no sweaty palms.
Guard Luther Muhammad scored on a short jumper from the baseline 23 seconds after Wagner's goal. Center Austin Davis dunked off a sweet pass, but Muhammad made two free throws 20 seconds later.
What happened next was a stampede.
Wagner missed a trey and Walker hit a jumper in the lane. Michigan turned the ball over on an over and back, and Kaleb Wesson drove past Jon Teske for a lay-up and 70-58 lead.
There was a basket by Wagner, but Ohio State answered with a three by Kaleb Wesson as the shot clock buzzer sounded and four straight free throws by Walker.
Fans enjoyed the outcome so much that they lingered, standing, shouting and taking it all in.
Howard said his team's failing to guard the three-point line was more of the same. The team did rank third in the conference in three-point percentage defense.
"When you give up 11 three – 22 threes in the last two games – and teams are shooting 47 percent last game and today 52 percent from three, that's very disappointing,'' he said. "We just didn't give enough resistance to make everything hard for (Washington). I would say all of them played well, but Washington really hurt us.''
Washington received a strong handshake from Howard after the game because he knows his father, and his uncle, Derek Fisher.
But, no, playing against Michigan didn't put a whole lot extra in his step just because he's from Grand Rapids.
"We were just fighting,'' he said. "We knew it would be a fistfight. CJ had six rebounds. Luther was going up and grabbing a whole bunch of rebounds. We knew we had to come out swinging and play really, really hard. We couldn't let guys bully us around the paint. Be physical and have good wall-ups – nothing easy around the rim.''