Buckeyes probably will be without junior forward Kyle Young for a second straight game because of a high ankle sprain; Michigan guard Eli Brooks could sit out second straight game with broken nose, or wear a mask.
Columbus – There were several points this season when people nationwide wondered what was going on with a Michigan basketball team that looked to be body beautiful, but playing as if it needed a full body cleanse.
Could these ups and downs be the product of having a new coach in Juwan Howard?
Howard took over for John Beilein without being a head coach at the NBA or college levels and to this day admits that he's still learning on the job.
That argument was shot down in non-conference when Wolverines took down Creighton in the Davit Gavitt Games and Gonzaga and had a near miss in losing by one point to Oregon in non-conference.
But there was so much uncertainty around UM when it lost five of six games in January, and that had to be excruciating for fans spoiled by a run to the Sweet 16 last season and to the Final Four the season before.
There were no whispers of dissension despite senior point guard Zavier Simpson being suspended for one game stemming from being part of a traffic accident. Much more on that later.
Even though Michigan's roster is stacked, take just one rotation player from the mix and chaos can rule.
The Wolverines (18-10, 9-8) have lost five of nine games with 6-foot-7, 230-pound junior swingman Isaiah Livers out with a strained groin and high ankle sprain.
Most recently, they lost 81-74 to Wisconsin this week at the Crisler Center when do-it-all guard Eli Brooks sat with a broken nose.
"That guy is an army Swiss knife,'' Howard said of Brooks. "He's able to keep our offense running at a nice smooth pace. Brooks is our anchor.''
Maybe it's fitting that Michigan plays Ohio State in a Big Ten game at 4 p.m. Sunday in The Schott. Both teams are beat up and there is so much riding on the outcome with regard to the conference standings and seeding for the conference tournament.
The Buckeyes (19-9, 9-8) probably will be without junior forward Kyle Young for a second straight game because of a right high ankle sprain. He ambled to the practice gym on Saturday on crutches and was wearing a protective boot.
Coach Chris Holtmann has the team on an upswing with seven victories in nine games.
"We obviously feel good about how we're playing, but in this league it's all about your next game and how you are performing,'' he said.
As for the Wolverines, Brooks' status has not been determined. If he does play, it probably will be with a mask.
Livers' absence undoubtedly was a big swing for Ohio State in a 61-58 victory on February 4 at Ann Arbor.
Young was a force in the Game 1 victory with 12 points and seven rebounds. His substitute, freshman EJ Liddell, has made noticeable gains in his game of late.
Holtmann said Michigan is doing just fine these days no matter who plays.
"They're playing terrific,'' he said.
Michigan's rough patch, he said, is what every team goes through in the Big Ten.
"In this league you are never far away from a difficult stretch,'' he said.
All the Wolverines needed, he said, was health and putting a couple of good games together.''
That first Ohio State-Michigan game is a perfect example of what Livers means to his team. The Wolverines shot 10-for-31 from three-point range against the third-worst defensive team in the Big Ten behind the arc. He leads Michigan in three-point field goal percentage (44.4) and is third in three-pointers (36) despite missing so much time.
Still, the Wolverines could have had overtime had Brooks not clanked a wide open three-pointer from the left baseline in the final seconds.
Wisconsin left its soft underbelly wide open in order to pressure every Michigan ball handler and shooter at the perimeter in getting its victory.
Simpson took advantage by driving for most of his 32 points. On the flip side, the overplaying defense limited the Wolverines to 10 three-point attempts. They made three.
The job was easier with Brooks out. He was smacked in the face against Purdue.
Brooks is second on the team in three-point field goal percentage (36.8 percent) and its most prolific three-point shooter (49).
Now for the most recent news on Simpson:
The senior point guard has been in good standing since he sat out a game at Nebraska for not meeting program standards. The public knew that the gist of the problem was an early morning traffic incident involving Simpson on January 26.
The Detroit Free Press went a long way in clearing up what happened at approximately 3 a.m. by obtaining Ann Arbor police dash camera video through court order.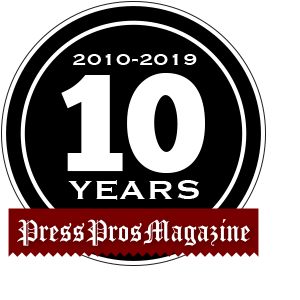 The web site reported Friday that police arrived at the scene to see a 2011 Toyota RAV4 crashed into a utility pole and sign with three people standing near the scene.
Simpson told police that his group saw "a kid running down the block'' and then provided a false first name, Jeff, and false middle name, Jackson.
After he said his last name was Simpson, an officer said, "Just like the basketball player.''
"You don't think we know you?'' an officer said. "Do you think we are stupid?''
Police determined that Simpson was not the driver because the driver's seat was adjusted too close to the steering wheel. A man and woman also were in the vehicle.
The vehicle is owned by the mother of team basketball manager Evan Manuel and routinely has been lent to players. It was described as "totaled.''