Griffan Smith pitched like Griffan Smith, but it wasn't enough to overcome late mistakes that cost the Buckeyes the series finale against Lipscomb.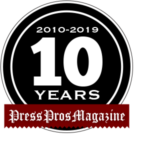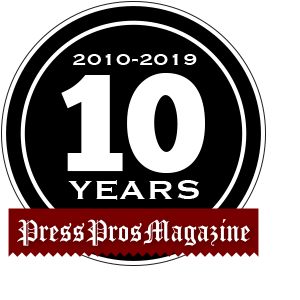 Nashville, TN – There's nothing tougher in sports than losing on getaway day in baseball – the final game of a series when you're on the road, you get a well-pitched game, and you squander a lead late in the game that costs you a win, and a series.
But that's exactly what happened Sunday in Nashville as the Ohio State Buckeyes lost a 2-1 lead in the seventh inning, and then saw the home-standing Lipscomb Bisons add an insurance run in the eighth on a double steal.  They took the weekend series, 2 games to 1.
For the Buckeyes it was another practice in offensive futility…just two runs on six hits, the two runs coming on a two-run homer by third baseman Nick Erwin in the top of the fifth inning.  And if that wasn't welcome enough news at the time, the pitching of Griffan Smith, making his third start, certainly was.
Smith came out and gave up one run on four hits in the first two innings, then shut down Lipscomb until he surrendered a leadoff hit in the bottom of the sixth.  In between…crickets, as he limited the Bisons to just six hits, striking out 5 and walking 1.
"It was good to pitch like that again,"  he would say afterwards.  "To go more than three innings in a game and get my pitch count back up.  I felt healthy, felt good, and I loved competing.  It was good to go that deep in a game."
And for Nick Erwin, another reconstructive moment as he continues his comeback from hamstring surgery, Sunday marking his first start of the season.  And with Smith cruising, it looked for a while like his fifth inning line drive over the left field fence was fated to stand up.
"Griffan pitched a great game,"  said Erwin.  "It's just a shame that it wasn't enough, and that we didn't make the plays behind him when it mattered."
And in a nutshell that's what happened to the Buckeyes' chances of winning – they didn't make the plays when they matter most in the fateful seventh and eighth innings.
Smith's day was done after six, having thrown 78 pitches.  Sophomore Will Pfennig relieved him and got into hot water immediately when he gave up a leadoff single to right and then a sac bunt attempt that neither he or third baseman Nick Erwin fielded – runners on first and second.  It fueled what had been until that time a dormant Lipscomb offense.  The Bisons then added a sac fly, another hit, and by the time the third out was the lead was gone and the Bisons led, 3-2.
On the other side of the field Lipscomb coach Jeff Forehand went to his bullpen liberally, playing the matchups to squelch what amounted to Buckeye opportunities to score.  In the eighth…Dillon Dingler walked to lead off, moved to second on a wild pitch, and a pitching change brought lefthander Logan Van Treeck into face Conner Pohl.  Advantage Lipscomb, as Pohl took a called third strike…then Archer Brookman took another third strike to strand Dingler at second and send the game to the bottom of the eighth, trailing 3-2.
Pfennig's day was done as Patrick Murphy came on, and like Pfenning, found himself in the eye of a storm after giving up a one-out base hit to first baseman Malik Williams.  Williams advanced to second on a wild pitch, to third on another wild pitch, and then Forehand went to the small-ball bag of tricks and ran a double steal.
"It surprised us,"  said Nick Erwin.
With runners on first and third, Lipscomb's Von Watson broke for second, trying to draw a throw.  Someone shouted 'No', but Archer Brookman threw to second to knock off Watson as Williams streaked home from third to score the insurance run.  That, in capsule, was the ballgame.
Lipscomb (8-2) won it with 4 runs on 9 hits and played error-free baseball.
Ohio State (3-6) lost it with 2 runs on just 6 hits and likewise, played error-free baseball…at least physically.
"Griffan gave us a good start,"  said Greg Beals, obviously irritated.  "He gave up the run in the first but he settled in and went into the sixth and gave us a chance to win.  But the story for me was we beat ourselves.  We didn't execute the small things.  We get beat by the bunt play in the seventh – things we practice and things we know – and on the double steal we didn't run the play we're supposed to run."
The offense continues to lag – indecisive swings and failure to make contact with runners on base.  The Buckeyes struck out seven times on Sunday, none bigger than with Dingler on second base in the eighth inning.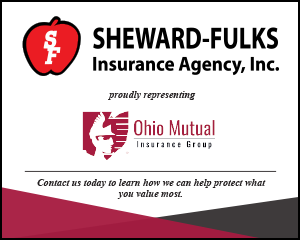 "Two runs on Sunday is not enough,"  added Beals.  "We have to have better at bats, and we have to find a way to score runs and have quality at bats when it matters.  We had something going in the eighth with Dingler and we strike out three times in the inning.  And that's how we got beat this weekend.  They took advantage of our mistakes."
The record now falls to 3-6, with what looks to be another challenging weekend ahead next week in Daytona, Florida, when they face Stetson, Harvard, Fairfield, and North Florida.  But until then, hitting coach Matt Angle will spend the next four days (after a long bus trip back on Sunday night) trying to initiate better at bats, and quality offense when it matters.
"We're going to have to challenge more, be more aggressive,"  said Angle, following Sunday's loss.  "A lot of it is just sticking to our approach.  We chased too many pitches today, we weren't aggressive enough against the fastball, and we've got to be tighter on our plate discipline."
Simply put, they've got to be better;  and as they made their way to the bus back to Columbus…no one was questioning the fact.