This trip to Music City has been something less than harmonious, but the Buckeyes look to Sunday to play a better tune with their batting order.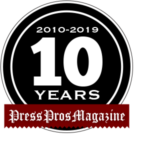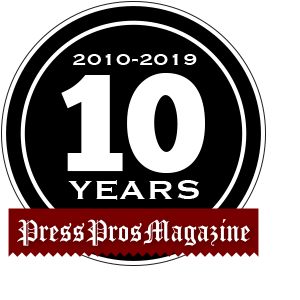 Nashville, TN – Maybe it was just karma, but when the Buckeyes got up Sunday morning at the Courtyard Marriott here in Nashville there was no power – no lights, no elevator, no food, and God forbid…no internet.  It was, in a place the scope of Nashville…bizarre!
Someone traveling with the team made the obvious comment pertaining to power outage as he checked out.  What else…when you're hitting .211 [as a team]?
Ah, but baby steps.  A week ago they were hitting .168 after the series at Georgia Tech…and thanks be to temporary fixes, like the generators they had running at the Marriott Sunday morning.
For the fact remains that some of the subs playing this weekend while food poisoning sidelined seven prior to Friday's opener are largely responsible for the forty point lift.  Check it out.  First baseman/catcher Archer Brookman is hitting .417 (5 of 12 for the season).  Second baseman Colten Bauer, playing for Matt Carpenter (who has an oblique strain) is hitting .385 (5 for 13).  Mitch Okuley, on the strength of his three-hit game Friday, is suddenly punching at a .375 clip.  And Zach Dezenzo, the one regular to show some life, is hitting .300 (9 for 30), having played in all eight games so far.
But beneath the temporary there is work to do – and soon.  Dingler is at .231.  Conner Pohl is at .207.  Scottie Seymour, who's won the left field job for the present, is hitting .200.  Nolan Clegg is hitting .188, and designated hitter Brent Todys is hitting .160, but has hit the ball hard with some consistency – just right at people.  And freshman centerfielder Nate Karaffa, who's started in seven of the eight games and has 27 at bats, is languishing at .111.  As a club, they have just two home runs and 36 RBIs.
Is any of this a concern?  Well yes, and no.  Yes for the fact that every game counts for the sake of record and RPI in college baseball.  And no, for the fact that it is, after all, just eight games…and there's a reason why major league teams play 30 of 'em to get ready for the season.
But the Buckeyes, of course, don't have 30 games, and at the rate they're going they don't want to think about what 30 games will look like at their current pace.  So thank God for getting out of the Marriott without falling down the steps in the dark..and for Archer Brookman, Colten Bauer, and Mitch Okuley.
Lipscomb has made it anything but easy on the Buckeyes.  Hitting just .238 as a team entering the weekend, the top of their batting order has proved to be pesky.  They only had 8 hits in Saturday win, but 7 of the 8 hits came from hitters one through five.  And cleanup hitter, first baseman Malik Williams, is a masher, having hit 3 homers in 37 at bats thus far.  He's also hitting .297, and has 11 of the team's 40 runs batted in.
Sunday's finale suddenly becomes more significant than you might expect, given all the above – a 3-5 record and a stuggling batting order – and the momentum that Greg Beals spoke about as he left the field on Saturday.
"We definitely want to come back tomorrow and win a road series – to get something rolling for the ballclub,"  he said, choosing his words.  "We had opportunities here today, and we'll have an opportunity [here] tomorrow."
That's all he said.  That's all he needed to say.  Such are the realities of Division I baseball.
Griffan Smith gets the start in the rubber game, coming off just 1.2 innings in last week's Sunday loss to Georgia Tech.  In his two previous starts Smith has pitched just 4.2 innings, coming back from an off-season procedure to clean up some issues in his elbow.  But it's been a slow recovery, statistically.  He's pitching at a 7.71 ERA and has given up 8 hits in his 4.2 innings of work.  The good news?  Everyone says he sound (healthy), and eager to pitch.  And the better news?  He's proven in the past that he can change the momentum of things when you need a well-pitched game – Minnesota and Maryland in 2019.
Beals and Buckeyes would take that right about now.  It would make a long bus ride home…a lot shorter.