Dominant performances in the post from Lindsey Winner and Brooke Stonebraker combined with a spark from point guard Caitlin McEldowney pushed Versailles to a district title Saturday.
By Andy Anders for Press Pros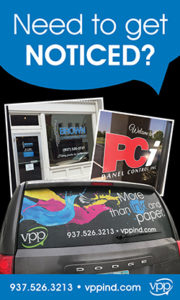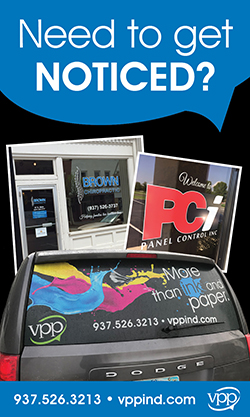 Springfield, Ohio – Despite its best efforts, Bethel-Tate didn't have an answer for Versailles.
Bethel-Tate didn't have an answer on the glass, and in the second half, it didn't have any answer strong enough to pull back within five points.
Versailles jumped out to an early lead and staved off Bethel-Tate 58-46 Saturday, capturing a district title en route to the regional semifinals of the OHSAA D-III state women's basketball tournament.
Two board-dominant Versailles forwards doomed Bethel-Tate, despite the 17-point effort of senior guard Grace White.
Versailles seniors Lindsey Winner and Brooke Stonebraker, standing 6-foot-2 and 6-foot-3, respectively, pulled in rebound and after rebound to generate a litany of extra chances for the Tigers.
"We go against each other [in practice], make each other better," Winner said. "Whenever we play those two great posts down there, we just know what to do."
Winner scored a team-high 17 points. Stonebraker added 13, and the two were the clear reason why Versailles held a 38-22 rebounding advantage.
"We've worked all year about them getting away, relieving from the contact," Versailles head coach Tracy White said. "We've also done some offensive practice, learn how to read the ball, things like that. I think height wise, they had a little bit of an advantage, but they worked extremely hard."
After Bethel-Tate cut Versailles' fourth-quarter lead to 45-39, Winner found space on the inside and banked home a basket.
Her next time up the floor, she hit a smooth turnaround jumper from the low post.
"We weren't doing the best, and I knew I had to do something to turn the momentum around," Winner said.
Senior guard Caitlin McEldowney followed with a dagger 3-pointer, and Bethel-Tate now faced an insurmountable 53-39 lead with 2:50 to play.
"We've been practicing that shot for so long this week," McEldowney said. "To nail it was just a great feeling."
An 8-0 run by Bethel-Tate had cut Versailles' second-quarter 12-point lead to four points, its lowest after the first.
The Tigers made strides all game with their height advantage down low, but it was the shortest player on the floor [em dash] the 5-foot-4 McEldowney [em dash] that kept Bethel-Tate at bay.
McEldowney stole the ball at midcourt and ran away for a layup, hit a 3-pointer on Versailles' next possession and capped a personal 7-0 run with another transition lay-in. Versailles stretched its lead to 21-10 midway through the second period.
"We knew that we had to turn it up, bring up the heat, because we weren't up," McEldowney said. "There's no cushion in the tournament, anything can happen."
McEldowney finished with 13 points while facilitating her teammates from the point guard position and swiping multiple steals on defense.
"She does a lot for us," White said. "She handles the ball and then gives us sparks such as that. She can lead our team scoring or she can be there and get as many assists as she can. She's been solid all year long."
Versailles locked Bethel-Tate's offense in a vault in the opening quarter, where Bethel-Tate failed to hit a single shot from the floor.
Versailles used its man-to-man defensive shutdown to catalyze a 10-0 run, with five points from senior guard Danielle Kunk, jumping out to a 14-2 lead by the end of the period.
Making matters worse for Bethel-Tate was the three fouls accumulated by its top bench player, senior guard Jenna Carter.
Carter fouled out with 6:39 to play, and was joined by senior guard Sarah Gardner less than two minutes later.
Versailles advances to the Springfield regional semifinal with the victory. Winner said the team's mantra moving forward is "Whatever it takes."
"Our biggest message is remain humble and hungry, and we've gotta get better every single day," White said.
Versailles takes on Anna, the Springfield region's No. 1 seed, in the regional semifinals Thursday at 8 p.m.