In a game where so many good things happened, failure to protect a lead (twice) cost the Buckeyes a hard-earned win over Lipscomb.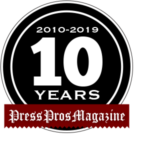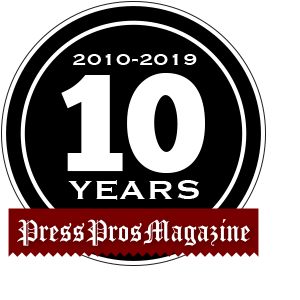 Nashville, OH – This one hurt.  It really hurt!
A game that featured a lot of positives from the now 3-5 Buckeyes turned out to be a downer in the end on Saturday.  The issue?  Failure to protect – twice – hard-earned leads in a 5-4 loss to Lipscomb (7-2).
First, the positives.
Starting pitcher Seth Lonsway pitched the first five innings, limiting Lipscomb to five hits.  But more impressively, he struck out 13 hitters while walking 4…including striking the out the side in the bottom of the fifth inning in a scoreless tie after Lipscomb had loaded the bases on back-to-back hits and a walk.  Heroically, the Buckeye sophomore bowed his neck and blew away the three, four, and five hitters in the Bison lineup to keep his team in the game.
Second, the Buckeyes rewarded Lonsway's effort with a pair of runs in the top of the sixth when Dillon Dingler doubled off Lipscomb starter Max Habegger, advanced to third on a wild pitch, and then scored on a sac fly to center by Brent Todys.  Two outs later, against reliever Gavin Grubbs, they scored a second run on a Archer Brookman single, a walk to Nate Karaffa, and an RBI single by Colten Bauer.  The Buckeyes looked good, leading 2-0.
But there are negatives in this narrative.  And the first emerged from the bullpen in the bottom of the sixth.  Reliever T.J. Brock came on after pitching so well throughout the first two weekends…and promptly walked the leadoff hitter, then hit the next hitter, and on a sac bunt attempt by Lipscomb's Von Watson Brock picked it up and threw it high and wide of first baseman Archer Brookman.  It allowed one run, and set up another as a moment later a sacrifice fly to center scored that second runner from third with the tying run…2-2.
And then, the unthinkable…as Brock was charged for a phantom balk by first base umpire Chris Deichman that scored a third run on what Deichman later explained as an illegal pitch – something about foot position by Brock on the pitching rubber.  Greg Beals argued, and got his money's worth, but he didn't get that third run back and the Buckeyes went to the seventh trailing 3-2.
Brock did redeem himself by pitching a scoreless seventh and keeping the Buckeyes in the game – a positive – as the Bucks came back in the top of the eighth to score twice on a leadoff walk by Todys against reliever Wyatt Folsom.  Aaron Hughes came in to pinch-run for Todys, advanced to second on a passed ball…and with one out scored the game's tying run on a sharp single to center by Archer Brookman, his second RBI of the game.
Brookman advanced to second on the throw to the plate, and seconds later scored the go-ahead run when Colten Bauer again singled to drive in Brookman with his second RBI of the game.  Now the Bucks led 4-3, and turned to the bullpen again, and Bayden Root to protect that advantage.
Root came on like Mariano Rivera in his prime, retiring the order in the bottom of the eight with no trouble, striking out two.
But in the bottom of the ninth, against the heart of the Bison's order, he did the unpardonable.  He walked the leadoff hitter.
Then an infield single off the shin of Root put runners at first and second with no outs.  First baseman Malik Williams, who has bashed the baseball in each of the first two days of this series, followed with a base hit to right field to score the tying from from second…4-4.
Then, with the light dying with the falling sun, so too did the Buckeyes hopes…as third baseman Knox Preston punched a single to center to drive in Maddux Houghton with the winning run, 5-4.  Literally, it went from as good as you could want to as bad as you could imagine – all in the span of about eight pitches.
Greg Beals showed remarkable character and poise, post-game, but even in doing so admitted that it was a disappointing turn of events…given they had had so many opportunities to make good on some very positive contributions.
"No doubt about it, it hurts,"  said Beals.  "It hurts because we came off a good game yesterday and back in position to win today and get something rolling for the ballclub.  But it didn't work out.  They got a couple of knocks in the ninth inning and found a way to beat us."
But the inevitable question was on display for any baseball observer.  Faced with the need to find dependables out of the bullpen, and especially with the closing duty…does what happened Saturday say something about the candidates, or simply the fact that it's yet just eight games and not enough time for those candidates to develop some consistency?
"I won't read too much into it, because I think the bullpen's been really good,"  said Beals.  "To this point they've done their jobs, but today T.J. Brock comes in and puts the first two guys on base with a walk and a hit batsman.  Those two runs scored, and that hurts when you help a team out…and we helped them out.
"But we've got confidence in those guys in the bullpen, they've done a good job, and we just missed one today."
The balk in the seventh sixth inning was another obvious thorn in their side, and frankly a call that's questionable for the sake of the rule itself.
"They're trying to clean up the difference between a windup and a stretch and where the free foot has to be even or behind the rubber when you start with the windup,"  said Beals.  "They're calling it an illegal pitch now, but an illegal pitch is a balk and that's how the go-ahead run scored."
Had he ever seen it called before, in almost two decades as a head coach?
"No,"  he answered bluntly, his eyes saying more than his words.
"I understand the rule, but I've never seen it used in play before today."
Timing, they say…is everything.
It negated a heroic effort on the part of Seth Lonsway;  and a heroic contribution on the part of players like Brent Todys, Archer Brookman and Colten Bauer.
"Those guys – Brookman and Bauer – are helping us stretch the lineup out a bit and get some depth, so it's good to see them do what they did today.  They contributed.
"What Lonsway did in the fifth speaks a lot for what he is.  He got in trouble and bore down to get out of it with the strikeouts.  Unfortunately, it ran his pitch count up near a hundred and that was all he was able to do for the day.  But no doubt he made big pitches when he need to."
The Buckeyes lost it on 4 runs, 8 hits, and 2 errors, with Bayden Root absorbing the loss.
Lipscomb won it with 5 runs, 8 hits, and committed 1 error.
Now Sunday, and a game that's no "must" with just eight games played…but important for the fact of going home with a winning conclusion to the weekend.
"No doubt,"  said Beals.  "You want to win a road series and we have an opportunity.  Today was a tough loss, you bet, but we have an opportunity to win tomorrow and that has to be the mindset of the ballclub.  We have to go home, take a shower and wash this down the drain.  We've got to get ready to go tomorrow."
Griffan Smith gets the ball, hoping to come back from a disappointing start last Sunday against Georgia Tech, in Sunday's 1 pm rubber game.