The Buckeyes use a complete effort in Lincoln to wipe out Nebraska, win their seventh game out of the last nine, and stoke their seeding prospects for the NCAA tourney.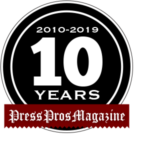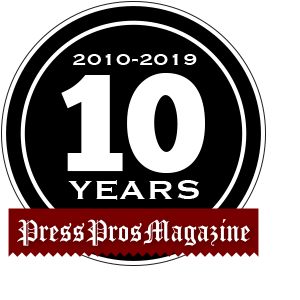 Columbus – The important numbers coming out of Ohio State's game at Nebraska didn't deal with points, rebounds, assists and personal fouls, even though so many of them were simply dazzling.
Center Kaleb Wesson took down 18 career-high rebounds to go with 16 points, but those digits pale in comparison with what we're talking about here.
How about freshman forward EJ Liddell doing quite nicely in Kyle Young's place with eight points, five rebounds and five blocked shots?
No, you're actually getting colder.
The Buckeyes were dominant in wiping out Nebraska 75-54 on Thursday night, and that was supposed to happen when the Big Ten drew up the schedule.
The Cornhuskers (7-21, 2-15) are building under coach Fred Hoiberg and the lone goal is to stay out of last place in the conference.
It was the seventh victory in nine games for Ohio State (19-9, 9-8) as it moved closer to securing at least a top seven seed in the NCAA tournament.
"I thought our guys had a good approach,'' coach Chris Holtmann nsaid. "Sometimes you see teams that have struggled to win late in the season not playing hard. Not this (Nebraska) group. (Coach) Fred (Hoiberg) has them competing. I thought our approach was good knowing we would be playing a team that would compete.''
The heavy lifting has only just begun for this bunch, and the alarming numbers coming out of this game were 35, 35, 34, 33 and 29.
Those are the minutes that Luther Muhammad, Andre Wesson, Duane Washington, CJ Walker and Kaleb Wesson needed to play to move their team along the bloody conference trail.
Ohio State didn't have Young for the first game since he came up with a dreaded right high ankle sprain against Maryland on Sunday.
Young is listed as day-to-day, but wore a boot and used crutches to move about in the arena last night.
Freshman point guard DJ Carton missed an eighth straight game in tending to mental health issues.
That meant Holtmann looked to his left down the bench and saw all of two players he trusted as substitutes, Liddell and sophomore wing Justin Ahrens of Versailles.
Liddell played 20 great minutes and Ahrens nine.
The five iron men did just fine for a second straight game. Liddell was the lone substitute in the second half against Maryland after Young went down.
But with a game of immense proportions coming up against Michigan on Sunday at The Schott, the concern has to be about the Wessons, Washington, Walker and Muhammad wearing down.
Can the Buckeyes play at a high level for the next three conference games with their core players playing so much?
During a news conference on Wednesday, Holtmann told the media there's no way that can happen.
"I don't think it's feasible for the long term,'' he said. "I don't think that's sustainable.''
By the way Holtmann talks, it sounds like a real possibility that Young might not return for a while. High ankle sprains are similar to groin and hamstring injuries in that they take a long time to heal.
This is the second time this season that Young has been out. He missed two games in early January after having an appendectomy.
"It's an unfortunate thing,'' Holtmann said. "He has just had a go of it. He and our team have had a got of it with injuries.''
Three guards started last night, Washington, Muhammad and Walker, and that very well could happen against the Wolverines because of the match-up problems those players present.
What about Alonzo Gaffney?
The true freshman forward from Cleveland has endured a knee sprain and flu, but is healthy. Holtmann didn't say it, but his lack of playing time screams that Gaffney isn't ready to play.
The same holds true for freshman center Ibrahim Diallo being too raw to trust.
"We've got to be smart about it not knowing when Kyle is going to return,'' Holtmann said of minutes played.
Another important number is six. That's the seed ESPN brackets guru Joe Lunardi has Ohio State getting if the season ended today.
It just so happens that Michigan, which lost to Wisconsin at home last night, also gets a sixth seed from Lunardi.
Ohio State, Michigan and Rutgers are tied for seventh place in the conference. None can win the regular-season championship, but the jockeying for position for the conference tournament is just beginning.
Right now, each would receive a first round bye in Indianapolis because they are 1½ games ahead of a Purdue team that would be the first team out of a bye spot.
"I just want to keep playing the right way,'' Holtmann said. "They should know it by now. If they don't, some dude has done a bad job of coaching the team. We're trying to get them to play possession by possession.''
As for the game itself, the Buckeyes ran to a 19-10 lead on a three-point play by Liddell with 13 minutes, 48 seconds left in the first half.
The advantage grew to 43-27 at halftime after a driving lay-up by Walker.
The closest the Cornhuskers (7-21, 2-15) got was 16 points with 10:44 left to play.