It came with a degree of difficulty foreseen, but the Buckeyes snapped their 3-game skid from Georgia Tech with an offensive outburst in a series-opening win over Lipscomb .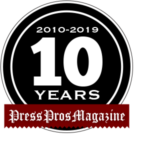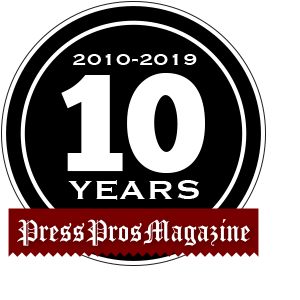 Nashville, TN – If the headlines on CNN and Fox were the Coronavirus on Friday morning…the headlines inside the Ohio State Buckeyes team breakfast was about quite a different virus.
Suspected food poisioning!  No fewer than seven Buckeyes came back from Friday night meals of their choosing with a bug that left some making out with the porcelain lady in their bathroom…and some others who weren't well enough to even make the team bus to Friday's weekend opener with the Lipscomb Bisons.  But that was only virus number one.
Virus number two dealt with the Buckeyes' anemic hitting from last weekend at Georgia Tech, and cumulative batting average through their first six games of just .168.  And what do you take for that?
Well when all else fails turn to the next man in line, even sophomoric options, and that's exactly what the Bucks (3-4) did in Friday's weekend opener with an 11-6 win over the Bisons (6-2), a game in which they pounded out 16 hits…and a game in which freshmen Nate Karaffa (playing centerfield) and Mitch Okuley (designated hitter) pounded out one-third of those 16 hits, including Karaffa's first collegiate home run in a five-run sixth inning.
It was good to see, Greg Beals would admit later…and even better than the significance of it marking his 300th win with the Buckeyes, a milestone he never even mentioned afterwards.
"There was a lot to like about today, and I'm very proud of the guys,"  said Beals.  "Coming off a tough weekend, and a handful-plus of guys who have food poisoning and throwing up, we had to make adjustments.  It was far from ideal.  But we put some guys on the field who were ready to play and they took advantage of their opportunity today.
" Nate (Karaffa) and Mitch (Okuley) had good days and that's good because we have a lot of confidence in them – we think they can be really good ballplayers.  Nate's been out there from the start and has struggled, so today was good for him.  And Okuley comes out for his first start today with three hits.  We know he can hit, and he showed that today."
Another, unmentioned, virus was whatever had ailed starter Garrett Burhenn in his first two starts.  Shockingly, he came to Tennessee with an earned run average of 15.75 and a bit of a bruised ego.  But the old Burhenn feasted on Friday's run support, going 6.1 innings, giving up 4 runs on 9 hits, striking out 9 and walking 2.  And if you take away a 3-run third inning where Lipscomb cued five singles to score those three runs…his outing was right in character with the Garrett Burhenn of 2019.
"This felt a lot better," said Burhenn, never one for superfluous hyperbole.  In other words, he's rather quiet.
"Obviously I've had a rough start but you have to believe in yourself and believe in your teammates.  They had a great game behind me with the offense and some great plays.  And we knew we needed to get back on the horse and win – didn't need to be reminded.  We didn't change anything, we just believed in our approach, believed in ourselves, went out and competed.  I'd like to have the third inning back, but that was just a lack of execution on a couple of fastballs."
But the antidote for what's ailed them was the offense, which came out to post two runs in the fourth, three in the fifth, five in the sixth and an add-on run in the eighth inning.  And they needed it because after cruising through the first two innings Burhenn ran headlong into the Bisons' bats in the third – five singles, highlighted by a two-out single by right fielder Malik Williams to push three runs across and that feeling of deja-vu from last weekend.
Not this time.  To everyone's surprise Conner Pohl led off the fourth with a perfect bunt single down the third base line.  Then Colten Bauer, playing second base for a 'poisoned' Matt Carpenter, singled to left.  With one out Okuley lined an RBI single to score Pohl, and Marcus Ernst, playing third because Zach Dezenzo was playing short for Noah West (another food victim), singled to score Bauer.
In the fifth Dezenzo led off with a walk, Brent Todys singled, and Scottie Seymour scored Dezenzo with a flair off the end of the bat into right field.  Then Okuley walked to load the bases ahead of Karaffa's two run single to left to give their Buckeyes a 5-3 lead.
It buoyed Burhenn, who came out smokin' in the bottom of the inning, retiring the side in order…like you're supposed to do when your team gives you that kind of lift.  You want to get them back to the plate, and that's what he did.
Again, Dezenzo walked to lead off the sixth, Todys was hit by a pitch, Pohl walked and got into a rundown between first and second, and was eventually tagged out, but not before Dezenzo scored and Tody's moved to third.  Seymour got on to an error, Okuley walked…and Karaffa crushed a fastball from reliever Logan Van Treeck over the left field wall for a three-run homer.
"That felt good off the bat,"  said Karaffa.  "But it was good to get that confidence because the more at bats I get the more comfortable I am with seeing the ball.  Hopefully now, this is a big momentum shift for us."
Now with a 10-3 lead Burhenn came back out in the sixth and struck out the side – momentum indeed – setting the stage for Mitch Milheim to come on with one out in the seventh to get through the eighth, giving up a run on one hit.  Freshman Ethan Hammerberg (Upper Arlington) came on to mop up things in the ninth and ran into some trouble, surrendering two runs on a hit batsman and pair of walks.  Beals went to the 'pen again, summoned Joe Gahm, who curveballed his way to the final two outs and an 11-6 win.
It took a long time – 3 hours and 24 minutes – and it was cold, a gloomy, windy February day more suited for duck hunting than baseball.  But if you're a freshman college baseball player, like Nate Karaffa, the warmth of two hits and five RBIs will get you through it.
And if you're Mitch Okuley, three hits in your first college start makes you want to go shirtless.  What cold?
"Getting the first hit felt really good,"  he said.  "It kinda' got me going to where I could settle in a little bit.  It (offense) is kinda' contagious and today I think it started off with Conner Pohl's bunt and we got going from there.  We never slowed down."
And they really couldn't afford to.  This was a win that the Buckeyes badly needed.  No one was talking 'must', but it was in their minds after last weekend's collapse at Georgia Tech.
"There were a lot of good things happened,"  said Beals.  "Garrett Burhenn was workman-like, not great, but solid.  And Milheim did a good job, our defense was solid, and Mitch Okuley responds with three hits in his first start.  And what I liked, too, was besides the number of hits…we hit a lot of balls hard.  Lipscomb's got some swing in their game, but now I'm excited to see Lonsway come out tomorrow and have another good game.  If he's hittin' with the breaking ball he'll be tough on those guys."
The Buckeyes won it with 11 runs on 16 hits and committed one error.  Garrett Burhenn got the win and improved his record to 1-2.
Lipscomb lost it with 6 runs on 11 hits and one error.  Logan Van Treeck took the loss for the Bisons.
Besides food poisoning, and having to change up the lineup, they changed up a few other things, as well.  Beals DID NOT coach third base on Friday, designating that duty to assistant Matt Angle.  He's not superstitious, by the way, he just thought it was time for something different.
"After last weekend we went to an old Woody Hayes quote,"  Beals said.  "Woody used to say that nothing cleanses the soul quite like gettin' the hell kick out of you.  So I thought about that, and when you cleanse you look at things and make sure you're doing everything you can in preparation.  We had talked about it in the off-season – a coaching option – and with Matt and Kirby (Pellant) I have a couple of guys who can man the bases and allow me to stay in the dugout and manage the whole game a little more.  We'll keep playing with it and see where we go."
It was a win they needed, to the point of a pair of freshmen knowing without ever being reminded.  It was a day of cleansing, a day of healing, and after a warm ride home and hopefully better luck with their evening meal…a change in fortunes.
Something Greg Beals will dwell on – at least for now – more than his 300th win.
Who did what….!
It was a statistical breakout for the Buckeyes as more than one got well at the plate amongst the 16 hits.  Brent Todys had a pair of hits.  Colten Bauer, playing for Matt Carpenter at second, had a pair of hits.  Okuley had three, Karaffa had two, plus a home run and five RBIs.  And Marcus Ernst, who struggled last weekend, shook the bug with a pair of singles.
What's next…?
The weekend series continues at 2:00 pm Saturday with Seth Lonsway taking the baseball, seeking his second win.  Through his first two starts the Celina lefthander has a 1-1 record with 24 strikeouts in 11 innings and an earned run average of 1.64.
Milestone…!
Friday's win marked 300 for coach Greg Beals who's just entering his tenth season with the Buckeyes…an average of 30 per year.  You do the math, then compare to the rest of the Big Ten coaches.  He's in very good company.