Nebraska's up next for Ohio State, but first Chris Holtmann must defend his junior center yet again from verbal attacks by Maryland coach Mark Turgeon.
Columbus – Players CJ Walker and Duane Washington and coach Chris Holtmann met with the media for more than 30 minutes to discuss another critical game for Ohio State in its late season attempt to punch its way to at least a single bye in the Big Ten tournament.
Next up comes Nebraska on Thursday in Lincoln.
But when all the questions were answered the game might as well have been stowed in a dark corner of the arena. It was second page news.
Holtmann did say the Buckeyes have been made aware of how difficult the Cornhuskers were in losing at Illinois and how they were one basket from upsetting Maryland at the buzzer.
He also reminded them that Nebraska outscored Ohio State in the second half of an 80-68 loss on January 14 at The Schott.
"It was a game all the way to the end,'' Holtmann said. "They are playing well and with a purpose in life. They caused us a lot of problems. It will be a great environment. We'll have to play well.''
The truth is the Cornhuskers (7-20, 2-14) are supposed to go down for the 13th straight time when they play the Buckeyes (18-9, 8-8) at 9 p.m. They are next to last in the Big Ten standings ahead of Northwestern.
The news of the day was Holtmann having to defend junior center Kaleb Wesson against two more attacks by Maryland coach Mark Turgeon that he got away with a lot of unnecessary roughness during Sunday's game.
Afterward, Turgeon called Wesson a "bully'' and that he had all but tackled Terrapins point guard Anthony Cowan on a drive to the basket late in the second half.
Cowan was charged with a technical foul for what officials said was a distinct kicking motion toward Wesson when they were on the floor. That was his fifth foul and the Terrapins had lost their leader and No. 1 player in the clutch.
The Big Ten did not penalize Cowan further.
Yesterday, he talked about the incident for the first time and said there was no intent to kick Wesson.
"I remember falling and in anger, I did a kicking motion," Cowan said. "You know me, you know I am not going to hurt anybody, especially on a basketball court. But obviously in no shape or form that was my intent to do any type of motion like that. But I did it and I've got to take what I got for it."
Last night, Cowan's behavior took another hit when he was called for a technical protesting a non-call after falling underneath the basket in Maryland's win at Minnesota.
As for his coach, he was in form the way he was against Ohio State in harping to officials, often stepping on to the court at Williams Arena.
Turgeon went into the game against the Gophers still talking about Wesson. He said after the game that Wesson got away with throwing a forearm into Jalen Smith several times.
Ohio State won 79-72 to end Maryland's winning streak at nine games and also put a dent into a shot at getting a No. 1 seed in the NCAA tournament.
Turgeon wouldn't let it go and sounded off again on Tuesday to a Washington Post reporter and later on the "Courtside" radio show on ESPN that is co-hosted by Dan Dakich and Seth Greenberg.
"Complaining is a waste of time for me,'' Turgeon said. "It doesn't do me any good.''
Yet he complained anyway.
"But it was really like the big brother picking on the little brother and the parents were just letting him do it,'' Turgeon said. "I'll lose my mind (Wednesday) if it happens again. Hopefully, the parents will be in the room Wednesday night (for Minnesota).''
Turgeon said he complained to officials Larry Scirotto, Kelly Pfeifer and Mike Eades the entire game and got nowhere. The Terrapins were charged with 24 fouls and the Buckeyes 18.
Isn't it stunning that the Big Ten, with Kevin Warren recently succeeding Jim Delany as commissioner, has not given Turgeon at least public reprimand for getting so personal with Ohio State and the officials over an extended period?
Maybe his penalty will be having to look every official in the eyeballs and then deal with them. Teammates fight for one another, and so do officials.
It was Holtmann who brought up the issue at the tail end of the news conference.
For the record, Wesson is averaging 3.1 fouls per game, has fouled out of two games and has finished games with four fouls 10 times. He had four fouls in the first game against Maryland and three Sunday.
"I continue to take issue with the comments," Holtmann said. "I have a ton of respect for Mark and the Maryland team and the Maryland program, but I just continue to take issue with the way he characterized Kaleb's play. I just think it's inappropriate. I've never seen this much conversation after a loss."
Maryland, he said, was guilty of flopping against Wesson several times in the first game between the teams and got away with it. He said the second game could hardly be termed physical.
Wesson had monumental problems with fouling last season, when he fouled out of five games and averaged 3.2 fouls.
Several times he let anger overcome him after some calls, which brought about even more fouls when he threw around his weight in frustration.
"I understand there's probably some maneuvering in terms of the next game they play, but no one is scrutinized more in terms of officiating than Kaleb Wesson," Holtmann said. "When we played in College Park, they flopped a couple times and it was called and we shot a free throw on it. We showed that could be the case again. He's adjusted, but he is scrutinized as much as anybody in this league when it comes to officiating and he's had to adjust."
Wesson has sat down with Holtmann and assistants to pick apart his every move on video in an effort to cut down on his fouls.
Holtmann said Wesson is difficult to officiate because of his size. He stands 6 feet 9 and weights in the neighborhood of 255 pounds.
"The kid deserves some credit for being in less foul trouble than what he is this year,'' he said. "There's a fine line, because we always want him to be physical but at times physical play can result in offensive fouls. His technique has been outstanding. His technique was very good in that game (Sunday)."
There also were updates on freshman point guard DJ Carton (out for mental health issues) and junior forward Kyle Young (right high ankle sprain).
Carton has returned to campus and is taking classes, but has not rejoined the team in any capacity. There is no timetable on his return.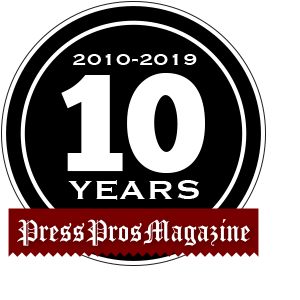 Young will participate in the team's shoot-around the day of the Nebraska game, and that's when it will be determined if he can play. He has been listed as day to day, but was limited in practice before the injury and wore a stabilizing boot off the court to take pressure off one leg.
Holtmann said Young has a "significant'' injury.
Practices has been affected by the loss of Carton, Young, Musa Jallow (ankle surgery) and California transfer Justice Sueing (foot surgery) to the point where assistant Jake Diebler has been forced to put on a uniform and play.
That's why Holtmann is a little spooked having to play at Nebraska with so many manpower challenges.
"We have to be tough and have to have a better response in the moment,'' he said. "We're going to experience adversity. We have to have a tougher mindset – (be) more mature. The older guys have to step forward.''