Week three of the college baseball season is upon us…and some thoughts on how the baseball Buckeyes can turn things around against Lipscomb, in Nashville.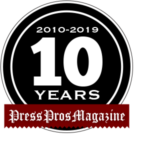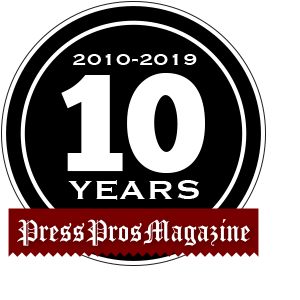 Someone from 'Buckeye Nation' emailed this week and said, "You said they (the baseball Buckeyes) were good enough to win 30 games.  You buyin', or sellin'?"
Buying, for goodness sake.  The season's just six games old, they're 2-4, and there's 50 games remaining.  I've seen nothing in those four losses, except for one thing, that leads me to believe that they're still not good enough to be one of the top five Big Ten teams by season's end…and the one thing they need could come as quickly as one well-pitched, well-played game.
They could get that this weekend in Nashville, Tennessee, where the Buckeyes take on the Lipscomb Bisons, a team out of the Atlantic Sun Conference who plays good baseball and currently stands 6-1 after beating teams like Bowling Green, Bradley, and Missouri State.  And while out-hitting most of their opponents thus far, the Bisons are hitting just .243 collectively.  What makes you wonder is…opponents are just hitting .236 against them.
Pitching-wise, they're very respectable – 3.86 ERA in those seven wins, and by all appearances they're still looking for their three principal weekend starters.  So 6-1 needs to be viewed with some perspective, like all early baseball teams.
The issue, of course, is the Buckeyes, and not the Bisons.  Ohio State is hitting just .168 through six games, and that is a major concern.
Here's another.  They're also pitching at a 5.54 earned run average, largely because starters Garrett Burhenn (15.75)  and Griffan Smith (7.71) have yet to hit their stride.  Fellow starter Seth Lonsway, in contrast, has been spectacular – 1-1, 1.64, and 24 strikeouts in eleven innings pitched.
And then, this.  The Buckeyes, who had counted on to be good defensively…haven't been.  They've committed 12 errors in six games, and some of them at the most inopportune times.  That's defensive errors, of course, but also, consider offensive errors…they've also struck out 67 times in 190 at bats, or an actual average of about 10 times per game.
Again, it's just six games.  But the Buckeyes need something to happen this weekend in Nashville, and something better than a chance meeting with Garth Brooks.  What they need most…is confidence.
There's no question that they were shaken last week at the hands of Georgia Tech, a more veteran team that had more 'outside' experience previous, given the difference in geography.  The Yellow Jackets are also a Top 25 team (ranked #21), and they had their sights set on leaving a lasting impression.
That said, the Buckeyes got out of Atlanta with no injuries other than some bruised egos, and they need to build on that when they hit the ground against a much-better-than-you'd-expect Lipscomb team – a team that came to Columbus last spring and won one of three games at Bill Davis Stadium, 9-3 over Griffan Smith on a 40-degree day.  They need to remember that they (the Buckeyes)  scored 24 runs in those three games, and banged out 36 hits.
Two other things to consider regarding last year's series…it came on the heels of a horrible five game stretch in South Carolina where the Buckeyes lost to Michigan State, Western Carolina, Furman, and Wofford.  And Griffan Smith actually pitched well against Lipscomb last year.  So things can turn around, and they can turn around in a hurry.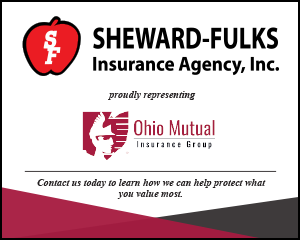 But there'll be no welcome mat, and baseball being what it is they'll have to do some things for themselves.  The leadoff position has to get on base.  Dillon Dingler (.227), Conner Pohl (.227), Brent Todys (.105), and Nolan Clegg (.188) have to warm up.  And when they get the lead…something better than a 5.54 earned run average from the pitching – some confidence and consistency.
This couldn't come at a better time, because between now and next week when they go back to Florida to play Stetson, Harvard, Fairfield, and North Florida, the Buckeyes need to bolster that confidence before coming home against Liberty, Wright State, and the Big Ten opener with Rutgers on March 20th.  One good game, one good performance from Garrett Burhenn, and some thunder and lightning from Dingler, Dezenzo, Pohl, and Brent Todys can make it warm and sunny this weekend, despite the reports of clouds and 50 degrees.
It's not rocket science…you've just gotta' play.  So, who's ready for some baseball this weekend?
Some better baseball!