Jeff Maurer's Anna Rockets are quietly working their way through the Division III tourney bracket, lost in the profile of their more publicized Shelby County League rival, Fort Loramie.  But don't take them lightly.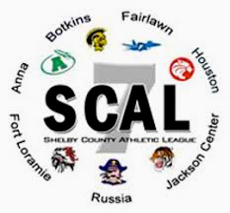 Covington, OH –  Anna coach Jeff Maurer really doesn't care if his Rockets' girls team gets slighted by the media or in the state rankings – if they get lost in the lustre of Shelby County League rival Fort Loramie.
Loramie, of course, is ranked #1 in Division IV – by a wide margin.
Anna…is not place to be found in the last week's state-wide coaches' Division III poll.  Fine.
What Maurer does care about, of course, is that his team is still playing, three games deep now in the sectional and district round of the Division III tournament;  and Monday night they took another step in justifying themselves with a tidy, impressive 49-30 win over Bruce Vanover's 12-12 Miami East Vikings.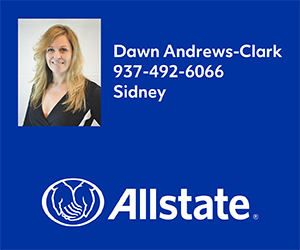 The Rockets had more size than East, and probably a better basketball pedigree, given the quality of their overall schedule.  But East and Vanover, known for their competitive qualities, figured the Rockets out after spotting them a 21-point halftime lead.  The Vikings would not go away over the final sixteen minutes, however, and made Anna play real basketball in the second half to maintain their advantage.
You don't see much zone defense in girls basketball (or boys for that matter), and yet that's what East has played for the better part of their season.  Vanover and assistant coach Kevin Evans really believed it to be to their advantage against the taller Rockets, who rarely see anything but man-to-man defense.
However…the problem was that Maurer had Anna prepared – be patient, work for good shots, and hope you make a good percentage.  They did exactly that, jumping out to a quick 17-8 first quarter lead;  and then extended that lead by outscoring East 16-4 in the second quarter, going to the halftime locker room with a 33-12 lead.
Defensively, Anna played as in the manner of Fort Loramie – pressuring the ball, man-to-man, creating turnovers, and disrupting East's ability to feed the post and get good looks inside.  They were quicker, more excited, and frankly better than East, especially in the opening half.
"We made a lot of shots,"  said Maurer.  "I was really pleased with how we played in the first half.  We did a lot of good things.  We knew they'd come out in that zone they play and the girls did a great of job of ball reversal and getting some good looks.  We got good shots and we were fortunate enough to knock them down.  You look a lot better when you can make some shots."
To his point, the Rockets shot 56% for the half, buoyed by three-point accuracy by Kayli Brewer (who hit a pair) and Kiplyn Rowland (who hit another).
But their point guard, a 5'6″ junior named Ella Doseck, made sure the wealth was spread around by game's end.  Brewer scored 6, Michaela Ambos and Breann Reaman scored 4 each, Rowland scored 6, center Lauren Barhorst scored a game-high 18, and Doseck finished the game with 11.
"Ella's grown up so much this year,"  said Maurer.  "She's started for us since she was a freshman, and now she understands that she needs to take control of the offense and do more.  And to her credit this year, she has.  She's been a leader for us on both ends of the floor.  She's solid."
But in the second half things changed.
"I told the girls in the locker room…all they've seen us play is zone, so let's go man-to-man in the second half and see if it trips them up,"  smiled Vanover, afterwards.
It worked.
Unfortunately, East couldn't make many shots in the second half, and 6'2″ Lauren Barhorst had a say in that, blocking two and altering a few more.  But the Vikings did change the tempo of things and cut Anna's scoring in half.  For the final sixteen minutes the Rockets outscored East by just 2 points…18-16.
"We knew they were well-coached and they weren't going to lay down," said Maurer.  "They came out in man and got after it a little more.  Credit to them.  They played hard and they cut into our lead."
At one point East cut the deficit to twelve points, but still trailed by 37-23 at the end of the third quarter.
"I asked the girls how they were going to respond,"  said Maurer.  "And they were patient.  They kept their composure and executed down the stretch."
Vanover was pleased with the way his team adjusted in the second half, but 21 points was just too deep a hole from which to come back.
"We were able to come out in the second half and execute better, and we showed some basketball IQ,"  smiled Vanover.  "But it was a lot to overcome.  They shot about 60% in the first half, but we didn't quit.  They battled and they bought in to the adjustments we made.  We ran some different plays that we thought would work in the fourth quarter and they executed them to perfection.  We have a lot to look forward to.  We have everyone back next year, except one."
Camryn Miller led the Vikings with 10 points.  Paxton Hunley had 7, Cadence Gross had 6, Kayly Fetters had 5, and Megan McDowelll had 2 to account for the Vikings' 30 points.
What Anna has to look forward to…is a date in the district final, knowing that each game they win makes them less and less anonymous.
"When we show up to play and we have things clicking I think we can play with most teams,"  Maurer adds.  "When we do we can be a really good basketball team.  But at this point of the tournament, which other team comes from the other bracket (Arcanum or Carlisle)…it's going to be a battle.  When you play for a district title all the teams are going to be worthy.  It'll be a test, no doubt."
Size, defense, shooting, quickness, and a understated point guard.  Anna's better than you know – the best 19-6 Division III team that a lot of people don't know!