Buckeyes defeat the No. 7 team in nation with 10 three-pointers, 13 offensive rebounds, and only 10 turnovers. Muhammad shuts down Cowan and Wesson takes care of Smith.
Columbus – It was a weekend in college basketball that lightened the wallets of more than a few Las Vegas sports books and should scramble the Associated Press Top 25 rankings like a skillet full of large Grade A eggs.
Down went Baylor. Splat went San Diego State. Kaboom went Gonzaga.
The events of Saturday led NCAA tournament bracket experts such as Joe Lunardi of ESPN to predict that Big Ten-leading Maryland might step over some of the bodies and be in line for a No. 1 seed.
The Terrapins might get that golden ticket when all is said and done, but their resume took a hit to the shins Sunday afternoon just like the other big boys.
Sophomore guard Luther Muhammad totaled 22 points, five rebounds, two assists and a steal and junior center Kaleb had 15 points, nine rebounds, two steals and three assists in leading the way for Ohio State's 79-72 upset victory before a sold-out Schott that had perhaps 1,500 no-shows.
It was the sixth win in eight games for the Buckeyes (18-9, 8-8) and all but sealed an at-large bid to the tournament with a win over seventh-ranked team in the nation.
"Players win games and they did a great job today,'' coach Chris Holtmann said. "The older players led the way.''
The difference in energy from a pratfall at Iowa, when Holtmann said his players had no "bite'' to open the game, was monumental.
It's fair to say that the college basketball public doesn't have the foggiest idea about what is going on with Ohio State even with the regular season close to being history. The team has been that high and that low since the end of December.
This time, the roller coaster was going full tilt downhill.
"I don't know if we were listening what the world was saying about us,'' Wesson said. "It's always here and there with us. There are always people saying we're that good and that bad and you have to X that stuff and go to work every day.''
But Muhammad did mumble into the microphone, "We all feed off (the negative comments).''
Maryland (22-5, 12-4) is leading the Big Ten by two games over Penn State, Iowa, Michigan State and Wisconsin with four to play, but had its winning streak snapped at nine games.
The Buckeyes shut down the Terrapins top two players, senior point guard Anthony Cowan and sophomore center-forward Jalen Smith, like no one else has done.
Cowan was 1-for-4 shooting and scored 10 points in being checked by Muhammad. Smith scored eight points because Wesson wore him like a wet suit.
Muhammad took only partial credit for his defense.
"A lot of it was on my help defense, to be honest,'' he said. "Yeah, I guarded him one-on-one, but my help was always there. I know I had help side so I could press up and do my own thing.''
Ohio State won with junior forward Kyle Young on the bench in the second half with a right high ankle sprain suffered with less than five minutes left in the first half.
In the second half, freshman forward EJ Liddell was the lone substitute.
What does this all mean in the grand scheme of things?
The great Greek thinkers would have been disappointed with Muhammad's response.
"I don't pay too much attention to that,'' he said. "I'm happy that we won, played hard and all stayed together. They made a lot of runs to get back into the game, and we just stayed together. We played as one.''
There were many reasons Ohio State pulled this one off. Two keys were that it didn't disintegrate toward the end of the first half as usual and it started the second half strong.
The score was tied at 30 with 3 minutes, 12 seconds left in the first half when the Buckeyes went on a 10-3 run on two treys by Muhammad and two free throws and lay-up by Duane Washington to lead 40-33.
Wesson started the second half with a three-pointer and Andre Wesson and CJ Walker followed with a 12-foot jumper and driving lay-up for a 47-33 lead at 17:56.
Walker was never better with 12 points, five rebounds, two assists and only two turnovers in almost 31 minutes.
"We said at halftime that this is going to say something about us how we start the second half against one of the best teams in the country,'' Holtmann said.
Maryland was within five points with 3:56 left when Cowan lost his composure and gave Ohio State a huge gift.
He drove past Kaleb Wesson for a lay-up, and both tumbled to the floor as the ball went through the hoop.
No foul was called, but officials Larry Scirotto, Kelly Pfeifer and Mike Eades went to the scorer's table for a review to see whether Cowan deliberately kicked at Wesson.
The verdict was a technical foul for Cowan's fifth of the game. Washington made both free throws for a seven-point lead.
Maryland coach Mark Turgeon was adamant that Cowan was looking at an official wondering why a blocking foul wasn't called on Wesson and that he wasn't trying to injure anyone.
"Anthony went in and shot a lay-up and somehow he's on the ground,'' Turgeon said. "So I don't think he ended up there by himself. No call, we're a little frustrated. I know the angle they showed (on replay) looks like Anthony is trying to kick Kaleb. He's not trying to kick Kaleb. He's looking right at the referee and saying call the foul. He's frustrated. He shouldn't have done it and did it.''
An official told Turgeon that a technical foul had to be called because it looked like intent.
"Kicking at the head?'' he said. "You're not going to kick at the head of a 7-foot, 250-pound guy. He was looking right at the referee when he did that. We can take that all out of the way that he was trying to kick the player. He wasn't. He was frustrated because he got tackled on a lay-up and it wasn't called.''
At that point, Ohio State was amid making 17 straight free throws in the half. Thirteen makes came in the final four minutes.
Turgeon wasn't finished, saying officials allowed Wesson too much freedom to throw his weight around.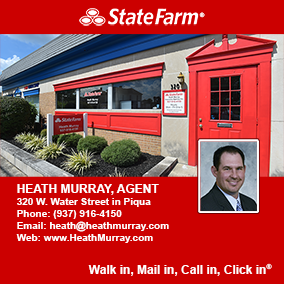 "I just thought he was allowed to be a bully offensively today,'' he said. "He stuck a forearm right into (Smith's) chest twice. I guess you are allowed to do that here in this building. He was allowed to be a bully. If he is allowed to be a bully he's a heck of a player. He was terrific.''
The facts are that Wesson has fouled out of two games and finished 10 other games with four fouls. He is averaging 3.1 fouls per game.
Holtmann was taken aback when informed what Turgeon had said about Wesson.
"He was described as being a bully? Mark said that?'' Holtmann said. "To each his own. His opinion can be his opinion. I thought Kaleb was physical and well within the rules. He played hard and played tough and played physical. Listen, that kid has gotten pushed and shoved and the number of times people have flopped on him this year. . . . he played well within the rules today. Kudos to him. In general, teams play very physical with him at times and look for fouls.''
Turgeon didn't whine the entire interview. He called Ohio State's play "phenomenal'' and that it was "the better team.''
"They deserve all the credit,'' he said. "They made us pay for mistakes and got all the loose balls. They made free throws, outscored us at the line.''
The Buckeyes placed five players in double figures, made 10 of 25 from three-point range, committed just 10 turnovers and had a 36-27 edge in rebounding. Thirteen boards came at the offensive end.
Holtmann did not say that this was the turning point of the season. Next up is a game on Thursday at bottom-dwelling Nebraska.
"It's a step forward,'' he said. "I think the real question will be how do we respond to this going on the road where we have not performed well the last couple of games,'' he said. "How are we going to respond in practice? Are we going to get complacent with the result, or are we going to have a good response in practice?''