They were outpitched, outhit, and outplayed.  The Buckeyes dropped game 3 of their weekend series with Georgia Tech and come home to do a hasty reboot before Lipscomb.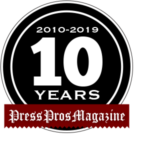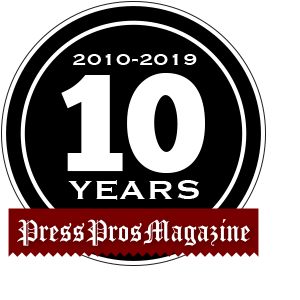 Atlanta, GA –  It could not have been a happy flight back to Columbus Sunday evening, just three hours after the Ohio State Buckeyes dropped the finale of their three-game series with Georgia Tech, 12-2.
It signaled a sweep of the series for by the Yellow Jackets (7-1), and dropped the Buckeyes two-week total now to 2 wins against 4 losses.  To be sure, it 'is' still early, the Buckeyes are showing their youth and inexperience at key positions…and Georgia Tech is one of the premier Division I programs in the south.
But the facts are the facts of the last 72 hours and 27 innings.
The Buckeyes simply aren't hitting, outhit 53-13 by Tech, and outscored 29 to 8 over the three game series.  For the year now, in 190 official at bats, they hitting just .168 as a team, with 2 home runs and 22 RBIs.
The pitching, while still early, is another concern.  Only sophomore Seth Lonsway, among the three weekend starters, has pitched with consistency (he's 1-1), while Garrett Burhenn and Griffian Smith have struggled out of the gate.  Smith lasted just 1.2 innings on Sunday, surrendering 3 runs on 3 hits, while throwing 51 pitches.  Why is this a concern?  Because the starting rotation was purported to be one of the strengths of this team, while the bullpen was a looming question.  So far, it's been a collective question as the bullpen work of Bayden Root, Wyatt Loncar, Patrick Murphy and Joe Gahm on Sunday amounted to 9 runs on 11 hits in 5.1 innings.  Only Gahm, who recorded the final two outs of the game, escaped unscathed, retiring both batters he faced.
Strikeouts continue to be a serious problem.  Again on Sunday Buckeye hitters fanned 11 times, and 32 times for the three-game series.  Thus far for the year, Ohio State hitters have gone down swinging (or looking) 67 times in 55 innings.
Defensively, they have 12 errors in six games, catching and throwing it at a .944 average, far less than anticipated.
What to do?  Go home and regroup in a hurry for the Lipscomb Bisons next weekend (Friday through Sunday), in Nashville.  Who's Lipscomb?  Well they're apparently not to be taken lightly, having won six of their first seven games, with wins over Bowling Green, Bradley, Evansville, Tennessee Tech, and Missouri State.  Their only loss came on Sunday, 7-3, to Samford), and the Bisons are averaging 6 runs a game, and have outhit opponents by an almost 2 to 1 average.
The had hoped to be better than 2-4 after six games – more like 4-2 – so it will be a week of head scratching and soul-searching for Greg Beals and his assistant coaches.
But still, it's early and this is a talented, if inexperienced group.  As Beals said Saturday, they're playing against good competition having the advantage of being outside since January…and the advantage of playing juniors and seniors in the outfield instead of freshmen and sophomores.
"We just have to learn from this,"  he said following Saturday's 5-2 loss, and a game in which the Buckeyes scratched out just one hit.  "You learn and you get better.  Right now there's a lot of things we need to do better."
And quickly!