There's an unusual overtone of reunion with this weekend's series as OSU coach Greg Beals tees it up against his former college coach…Georgia Tech's Danny Hall.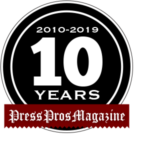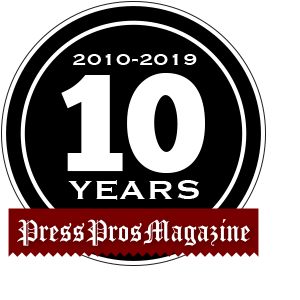 Atlanta, GA –  In this day and age of college baseball it's not all that unusual for coach and protege' to come together in competition – student vs. mentor.  And such is the case in Atlanta this weekend as Buckeyes coach Greg Beals challenges the Georgia Tech Yellow Jackets, led by former Kent State University coach, Danny Hall.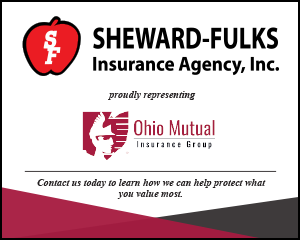 Hall, a native of Coolville, Ohio (Athens County, pop. 694), himself played college baseball at Miami University, in Oxford, before coaching at Kent State from 1988 through 1993.  There, he recruited a young catching prospect from Springfield named Greg Beals, who would embark on a baseball journey that included playing at Kent for four years…and thirty years later follow Hall's path in coaching, where he's won 299 games as the head coach at Ohio State.
In the meantime Hall would go on a pretty good, and successful, journey of his own.  After spending six years as the head coach at Kent, he left for the Georgia Tech job in 1994, and stayed there.  2020 marks his 27th season with the Yellow Jackets, where he's won 1,064 games (a school record), lost 552, led Tech to three College World Series appearances, 21 NCAA regional appearances, six ACC regular season titles, and five ACC Tournament titles.  His list of distinguish alumni is truly eye-popping, including Nomar Garciaparra, Mark Texeira, Charlie Blackmon, Matt Wieters, and Jason Varitek.
Hall's current team is ranked #19 among NCAA Division I schools, and the expectations for 2020 are again high – Danny Hall high – because he's created such an enviable standard.  So while student vs. mentor isn't all that unusual in modern baseball, Greg Beals and Hall are the notable exception with respect for what they've accomplished, largely because of their unique relationship.
"When I got the job at Kent State Greg was my first recruit,"  said Hall prior to Saturday's game with the Buckeyes.  "I remember the home visit, meeting his mom, and knowing that Greg was a young man who had lost his father.  The Reds scout in Wheelersburg, Gene Bennett, had reached out to me and told me that there was a pretty good catcher in Springfield, Ohio that you might want to recruit, so I went to see him.  Greg chose to come to Kent State, was a good catcher and a good hitter for us, and we stayed close after he left and went on to play in the Mets' organization."
Beals remembers….
"Danny was a really sharp guy,"  he smiles.  "He knew that my mom was a banker so he showed up in a suit and tie and really did a good sales job.  I've been fortunate to have had some great baseball men as figures in my life.  First with Coach Randall at Kenton Ridge, and then with Danny Hall at Kent State.  I've been blessed to have men like that in my life to support, to teach, and to keep me on track.  I had lost my father when I was a junior in high school and their influence was very important to me.  I have incredible gratitude to Coach Hall for what he did for me."
The years now have gone by.  Both are ensconced at their respective schools, in their respective careers.  And Hall, as it turns out, not only recruited Beals as a player, but as a coach, as well.
"When I took the Georgia Tech job in 1994 I reached out to Greg, who was still playing in the minor leagues,"  says Hall.  "It was kind of a risk, but I let him know that maybe he had gone as far as a player as he was gonna' go.  I said, 'Greg, there might be an opportunity for you to come back to Kent State and become their assistant coach.'  I knew what baseball meant to him, and I knew his commitment and personality would help him become a success."
Beals remembers, "I remember it very well, and that's how it happened…a meeting in his office and he said, 'Greg, I think it's time for you to come back and coach.'"
Now, all these years later, Hall smiles as he looks out at the third base coaching box and  sees a lot of himself in Greg Beals.
"I do see a bunch of myself,"  Hall admits.  "He's been around me enough to know how I go about my business, and he goes about his business in much the same way.  I'm extremely proud that he's the coach at Ohio State.  What an honor that is for him, honestly…the flagship school in the state and one of your ex-players is the guy in charge."
And with all the players Hall has sent to the major leagues…is it more gratifying to have players attain that level of success, or coaches to follow in his steps and influence?
"Both, actually,"  he smiles.  "You know, there's only a very small list of players who can be successful at that level, or influence others through their playing career.  You're proud of those guys, but a guy like Greg Beals, who touches the lives of so many…you want someone to be remembered as one who made the lives of other players so much better.  Whether it's what they've done after baseball, or in the game as a coach, I take a lot of pride in having some pretty prominent people who played or worked for me.  I want every one of them to end up in a better spot."
Beals listens to Danny Hall's words and reflects upon time, and people, and influence…and the responsibility he now feels to carry on, to impart what he 's learned to his own legacy of players and coaches-to-be.
"At the time Coach Hall told me it was time for me to start coaching I wasn't ready for that,"  he admits.  "I was still playing, training, and preparing to compete at the professional level.  It was a gut check for me, but it turned out to be a wise decision."
Hall doesn't mince words for his admiration of his former player and protege'.
Beals, likewise, wouldn't be where he is today if it weren't for the relationship and direction of Danny Hall.
And more….
"I hope Greg is at Ohio State for as long as I've been [here] at Georgia Tech,"  says Hall with big smile.  "That would mean a lot to me, especially because it's Ohio State.  And what an honor."
And Beals….
"Coach Hall is professional for what he's done for college baseball.  He's a hall of famer,"  says Beals.  "And he's found a home here at Georgia Tech. I don't think he has a desire to go anywhere else.  And I'm in the same boat.  Ohio State is home for me.  I'll speak for my whole family.  We have no desire to go anywhere else."