The Newton Indians stayed around for three quarters against the Botkins Trojans on Friday night, nagging and annoying the higher-seeded Trojans. That changed in the fourth with Botkins' game-clinching 28-5 outburst in the Division IV sectional tournament.
Piqua, OH – The Botkins Trojans huddled in front of their bench after the third quarter. They led their Division IV sectional tournament opener by seven points over Newton, but they couldn't quite put away the pesky Indians on Friday night.
"We came to the bench and we were like, 'We're better than this,'" Botkins junior Zane Paul said, referring more to the Trojans' ability to play smarter than it being a knock on the Indians. "We locked in. We came out from there and played better defense and offense. We were in sync."
As a result, the fourth quarter turned out 'Priddy' impressive for Botkins. Junior Jayden Priddy-Powell took charge by scoring 14 of his game-high 19 points in the quarter for a 65-35 victory at Piqua High School.
"(Newton) got out of their zone a little bit and that gave me some room," Priddy-Powell said. "My teammates spread it out for me to get to the rim. They made it a little bit easy on me when my shots weren't falling (in the first half)."
Botkins outscored Newton 28-5 in the fourth quarter. Until then the Indians were thinking upset, especially when junior Andrew Whittaker dropped in a three-pointer with six seconds left in the third quarter to cut the deficit to 37-30. That momentum disappeared quickly.
Priddy-Powell opened the quarter with a pair of free throws and Paul followed with a three-pointer. After Newton sophomore Quentin Smith hit a pair of free throws to pull the Indians within 42-32, Priddy-Powell answered with eight straight points. He scored on a drive to the basket and a jumper in the lane and was fouled on both. He hit both free throws. He capped his personal run with a fast-break basket off a turnover created by Paul.
Botkins led 50-32 with 5:20 for the breathing room it wanted.
"The fourth quarter is always about defense, rebounding, taking care of the basketball and hitting free throws," Botkins coach Sean Powell said. "We were 11-for-11 on free throws in the second half. Championship teams, that what they are made of."
Second-seeded Botkins (17-6) advances to play No. 11 Riverside 7:30 p.m. Tuesday at Piqua. Riverside had a first-round bye. No. 12 Newton (6-17) finished the season dropping seven of its last eight games.
Newton junior Mitchell Montgomery did his best to keep the Indians close, scoring a team-high 11 points through the first three quarters. Botkins' depth, defense and ability to hit from deep proved to be the difference.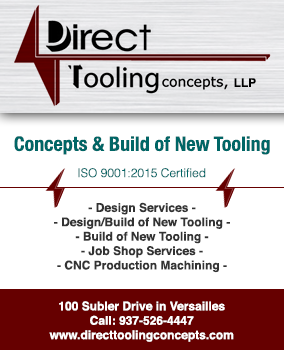 Paul added 18 points for Botkins.
"He's my rock," Powell said. "He's my point guard. He takes care of the basketball. He gets everyone where they need to go. He makes sure the tempo is where we like. He's our quarterback."
Also for Botkins junior Tyler Free scored seven points, sophomore Jaydon Wendel six, junior Denton Homan five, sophomore Jacob Pleiman four and sophomore Jameson Meyer and freshman Carter Pleiman three each.
Newton collapsed inside on Jacob Pleiman and Homan, limiting their production. They combined for 19 points in Botkins' 58-46 victory over Newton on Jan. 4.
"He didn't have a bad game," Powell said of Pleiman. "They just clogged the paint. Their goal was to shut him down. That allowed our guards to get open threes. Last year we were a big three-point shooting team. This year we try to feed our big men. I still have those guys who can hit from the perimeter."
Botkins demonstrated that in the first half. Seven of the Trojans' nine baskets in the first half were three-pointers. Five different Trojans hit at least one three-pointer, perhaps the most impressive by Meyer. With 1.3 seconds left, the Trojans' inbounded the ball to Meyer near the top of the key. He took one dribble and launched an off-balance shot that hit the front of the rim, bounced high off the backboard and dropped straight through the net for the 27-14 halftime lead.
"We try to work it inside but knocking down three-pointers it's in our blood," Paul said. "We all shot three-pointers last year. We tried to shoot them out of the zone."
Botkins' ball movement gave the Trojans open looks against Newton. And once they had a quality shot … well, old habits are hard to break.
"Sometimes it's hard (not to shoot them)," Paul said. "You make one and you think you can make them all."
Appropriately enough Botkins opened the came with a Carter Pleiman three-pointer. The Trojans never trailed in the game.
While Botkins had six different players score in the first half, Newton had three. Montgomery and freshman Harold Oburn combined for 12 of the Indians' 14 points. In addition to Montgomery's 11 points, Whittaker added eight, Oburn five, senior Ethan Cook and Smith four each and sophomore Chandler Peters three.
Newton threw a zone at Botkins to help limit the Trojans' size. Jacob Pleiman is 6-5 and Homan is 6-4. Montgomery is Newton's tallest regular at 6-3. Once the Trojans started hitting from the outside the Indians' shifted to man.
"We went to our spread offense. That eliminates help-side and it gives (Priddy-Powell a chance) to get into the gaps and get to the rim," Powell said. "The first option was to attack and go score. If the defense steps up he hits the open man."
In addition to Priddy-Powell's points, the group of Homan, Paul, Free and Jacob Pleiman combined for 14 points in the outburst. During one stretch Homan scored on a nice pass from Paul and Pleiman added an impressive reverse layup from a Priddy-Powell assist.
"We have a lot of scorers. I trust my teammates to get a bucket," Priddy-Powell said. "We know we have shooters around. We trust their shot. Confidence."
The Trojans' take that into next week's game, too. Just like Friday night's opponent, Botkins has already played and beaten Riverside with a 77-46 win on Dec. 21.
"That was months ago," Powell said, cautioning his team not to underestimate any postseason opponent. "Now it's a one-game season."