Critical outfield errors by the Buckeyes led to four unearned runs and a disappointing outcome despite another outstanding start from lefthander Seth Lonsway. The Bucks drop to 2-3 with a Saturday loss to Georgia Tech.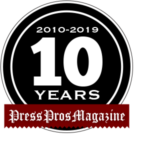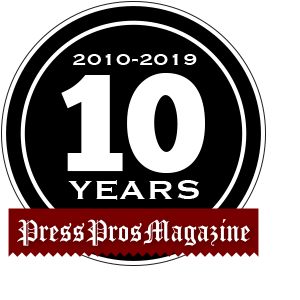 Atlanta, GA — Things aren't going well for Ohio State's baseball team. They lost a second straight game here Saturday afternoon, falling to No. 21 Georgia Tech, 5-2.
The problem is the Buckeyes are not helping themselves. They had this game in their pocket, literally. Two fly balls were flat dropped. Besides that, they had just one hit and it was simply too much to overcome.
"We're just not putting the bat on the ball like we need to," assistant coach Matt Angle said, shrugging his shoulders. "One hit? Doesn't work."
With just one hit, one would think they were never in the game. No, not true. They were in it. The other problem took them out of it.
That other problem is Ohio State is not defending. Badly misplayed balls in the outfield contributed to three of Georgia Tech's five runs, and the combination of poor defense and poor hitting spoiled a strong start by lefty Seth Lonsway, who, in many cases, had Tech hitters eating out of his hand.
"Some of our miscues proved to be very damaging today," Bucks coach Greg Beals said. "We let our pitching down. We pitched it well enough to win today but we need to support our staff better than we did, and better than we have to this point in the season."
Lonsway assuredly deserved more than he got. He struck out 12 for a second straight outing. He was charged with four runs, while only one was earned. He allowed three hits and walked two, and it's just possible frustration with his support led to a critical mistake on his part.
Ohio State took a 1-0 lead into the third after scratching out a run in the second. Archer Brookman, who started at first base, drew a walk to open the inning and Sam Wilson, who pulled a start in right, followed with a base on balls.
With men at first and second, Nolan Clegg, starting in center, put down a sacrifice bunt moving the runners over, and Scottie's Seymour's right-side groundout put the Bucks on top, 1-0.
It was classic small ball, but it was hardly enough. The defense was about to let them down.
Except for a two out walk in the second, Tech couldn't catch up with Lonsway. But with two out and a man on via a walk in the third, Colin Hall reached on a single through the left side of the infield. Lonsway then hit Michael Guldberg loading the bases.
Next, Baron Radcliff hit a shot to straight-a-way center. Clegg hesitated, then went back on a dead run. He had the ball in his glove…and then he dropped it.
Did the sun, hanging over the rim of the stadium, prevent Clegg from getting a line on the ball?
"It was in his glove," Angle said. "He had it. He just dropped it."
"We missed the ball," Beals said. "We had it. We missed it."
Two runs scored and two cozied up to second and third. With Drew Compton at the plate—who Lonsway struck out three times—the lefty put one in the dirt. A third run scored on his wild pitch.
"You try not to be frustrated or disappointed with what's happening, but it's hard," Lonsway said. "You try to just focus on making your pitches and doing your job. But sometimes it's tough. You try to keep that level head, no matter what."
Georgia Tech made it 4-1 in the fifth. With two outs Hall doubled to right-center. After a hit batsman, Radcliff singled to right to plate the run.
Ohio State would cut the lead to two runs in the seventh and did so without the help of a hit. Brookman reached on an error. Matt Carpenter ran for him and went to third on a second throwing error by third baseman Jackson Webb. Carpenter scored on a sacrifice fly.
But, there wasn't that feeling that Ohio State would stage a late rally. The bats are just not singing and there was yet another "miscue", as Beals described it, to come.
Right-hander TJ Brock pitched a scoreless sixth, but Tech's Austin Wilhite started the seventh with a shot to right field. Sam Wilson made the catch and then dropped the ball. It proved to be a two-base error.
"He had it in his glove," Angle said, as he did of Wilson's play. "He had and he dropped it."
"We missed the ball twice," Beals said. "I don't know. They were fly balls. Those were fly balls that need to be caught…and they (Clegg and Wilson) know that. Those are balls that a baseball player catches."
One out later, Beals called on lefty Mitch Milheim to match up with Hall, one of five left-handed hitters in the Tech lineup. He retired Hall but a fly ball moved the runner to third and he scored on an infield hit to make it, 5-3.
Beals is very fond of speaking of "the process," building the team, finding the right mix of players in the right places to give the Bucks their best chance of succeeding.
Right now, Ohio State is 2-3 heading into tomorrow's 1 p.m. series finale against Tech, which stands 5-1. It's clearly early in this campaign but it's just as clear that OSU needs to sharpen its play and do so sooner than later.
"I can't say that we are consistent every day and we know what's going to happen every day," Lonsway said. "We are still working on things, a lot of things and focusing on getting better.  I don't think any one here can say they are right where they want to be. Every one—all of us—need to be working on what they can do to get better and maximize their role on this team."
"We don't have things figured out," Beals said, "Not yet. We are definitely searching."