Buckeyes coach Chris Holtmann was disappointed…that his team wasn't tough enough, or focused enough, to defeat the Big Ten's best home team.
Columbus – Ohio State started the game looking as if it screamed bloody murder at Iowa players that this wasn't about to be another cozy and happy evening at Carver-Hawkeye Arena.
Thirty-one seconds after tip-off, Buckeyes Kyle Young and CJ Walker hit the floor to tie up Ryan Kriener for a jump ball call.
A little more than one minute later, Andre Wesson swatted a shot attempt by Joe Wieskamp back where it came from.
But taking down the Hawkeyes in Iowa City is heavy lifting similar to trying to pick up the rear end of a pickup truck carrying a load of bowling balls.
It just doesn't happen often, and that sure included Thursday night.
The bold start by Ohio State was all a mirage as national player of the year candidate Luka Garza took over in totaling 24 points and six rebounds and his teammates had eight three-pointers in an 85-76 victory.
The Hawkeyes (19-8, 10-6) stayed in the hunt for a bye to the Big Ten tournament. The Buckeyes (17-9, 7-8) again put themselves into a position of clawing back over the break-even point in the conference.
Coach Chris Holtmann was blunt about what brought about the loss.
"The first five minutes we didn't have it and just couldn't respond,'' he said. "I didn't feel like from the jump we were nearly tough enough, or sound enough, or engaged enough. We missed some shots around the basket and that led to maybe some frustration for sure. But it was more on the defensive end for sure.''
It was another poor game by 6-foot-9 junior center Kaleb Wesson with just 10 points on 4-for-10 shooting. He was 1-for-5 from behind the arc, and the one make came with one minute in the game. He had four turnovers and fouled out.
The bright spot was freshman forward EJ Liddell scoring 17 points, getting eight rebounds and blocking two shots in 26 minutes for his best college game.
That the Hawkeyes (19-8), 10-6) smacked around another visitor is old news. They are unbeaten in the sunken pit of an arena in the Big Ten and that list includes Maryland, Illinois, Wisconsin, Rutgers and Michigan.
For those who like to wager, Iowa is 11-2-1 against the point spread at home and ranked 13th nationally in home court advantage.
"Listen, they're good here,'' Holtmann said. "They haven't lost here since November. But we gave them life early and they kind of rode that all the way.''
The scary part is the Hawkeyes played without freshman three-point marksman CJ Fredrick because of a sprained ankle.
What tilted the game in Iowa's favor was defense the first 10 minutes of the first half, and that is astounding considering it ranks next-to-last in the conference in scoring defense (71.7) and field goal percentage defense (43.1).
The initial defensive spurt was more than enough to get Ohio State dazed on its feet.
But it might have been a gaffe by Walker that fueled the crowd and gave Iowa the feeling that it was getting into the Buckeyes' heads.
After a basket by Kriener, Walker assumed Kaleb Wesson was looking back to receive the inbound pass. But Wesson was heading up the court and there was no other option.
Walker tried to hold up making the pass, but the ball slipped through his hands. Freshman guard Joe Toussaint picked up the freebie, drove for the lay-up, was fouled and had a three-point play for an 11-3 Hawkeyes lead.
Ohio State fizzled on its next three possessions, including a shot clock violation and air ball by Andre Wesson, and Iowa hopped all over that. There was a three-pointer by Garza, tip-in by Kordell Pemsl and lay-up off a rebound by Pemsl for a 20-6 lead with 13:07 left in the half.
The Buckeyes missed 10 of their first 12 shots and made some horrible decisions with the ball.
A blowout looked to be in the works when Bakari Evelyn hit a trey for a 27-8 lead with 10:06 left.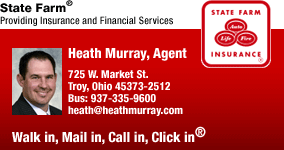 That's when Ohio State began playing and losing a frustrating game of catch-up. When the outcome was still on the line, the closest it got was 51-42 almost three minutes into the second half on a three by Walker.
This was the sixth Big Ten game in which Kaleb Wesson did a pratfall. He didn't give himself much of a chance at success by picking up a third foul 1 minute, 10 seconds into the second half and a fourth with 8:41 to play.
Here are some of his clunkers in road losses in conference play:
1. At Minnesota, he was 4-for-13 shooting with six turnovers.
2. At Maryland, he was 5-for-13 with four turnovers.
3. At Indiana, he was 3-for-11 with four turnovers.
4. At Wisconsin, he was 2-for-10 with two turnovers.
There were consecutive possessions early in the second half that signaled it was not going to be Ohio State's night.
The first came when Liddell got a rebound and quickly fed Washington on the break. Washington missed a three-pointer and an ill-advised mid-range follow.
Next, Liddell blocked a shot by Garza, but Kaleb Wesson threw the ball just beyond mid-court into the hands of Iowa guard Connor McCaffery for what amounted to a fair catch.
Seconds later, McCaffery nailed a three-pointer from the baseline for a 54-42 lead.
Teams with any designs on winning hundreds of miles from home in a big game simply do not do either of the above.
It was still a 12-point game at the midway point of the second half, but the Buckeyes had a shot clock violation.
Seventeen seconds later, Toussaint hit a three from the top of the key.