The Buckeyes take their 2-1 record south again this weekend, to Atlanta, to face #19 Georgia Tech and the challenge for facing one of the nation's best on their home turf.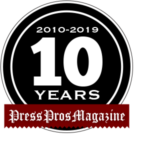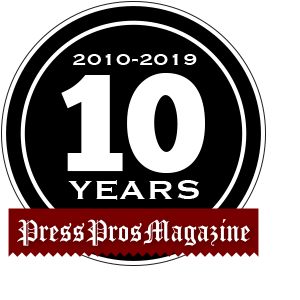 Columbus – Step back and breathe if you're a Buckeye baseball fan – if you're committed to the point of having made the trip to Port Charlotte and the mad dash home Sunday night to reload for week #2, and the Georgia Tech Yellow Jackets at home in 'Hot-lanta'.
Only, it's not supposed to be Port Charlotte hot there this weekend.  They're saying 50s for all three days, 10% chance of rain, and bring your Carhartts.  The southern hospitality may be warm, but the weather won't.
Some notes about the Buckeyes' opening weekend, though, and the irrefutable fact that win or lose…it's just three games, a snapshot of things to come.  As Buckeyes coach Greg Beals related in his post-weekend comments on Sunday, " We've got a lot of work to do."
Who Hit:   Zach Dezenzo (.417, 5 for 12), Dillon Dingler (.364, 4 for 11), Conner Pohl (2.31, 3 for 13, but had the weekend's biggest hit), Scottie Seymour (.333, 3 for 9) and Nolan Clegg (.231, 3 for 13, and the team's first home run in Sunday's win.)  Not much of a sample size, hitting-wise, and as a team the Bucks hit just .223.  And lost in that figure is a huge double off the bench by Archer Brookman in Sunday's finale win over Indiana State.
Who Pitched:  It's just one start, but Seth Lonsway's 6-inning debut against Pitt was hard to top – 6 innings, 1 hit, 1 run, 12 Ks and 4 walks…and the walks all came early.  Garrett Burhenn's five innings against St. Joseph were workman-like (4 runs on 6 hits, 5 Ks and 2 walks), and the best from Burhenn will be here soon.  He's proven his consistency, he's healthy, and no one is more motivated to compete.  Griffin Smith pitched just three innings against Indiana State, due to a off-season procedure to clean up his pitching elbow, but showed he's still the Griffan Smith that pitched 90 innings last year.
But another name that leaps out is Bayden Root, who on back to back days showed he could be the much-needed answer to the closer question, saving wins against Pitt and Indiana State with impressive efficiency.  He literally threw nothing but strikes.  "He's got that devastating slider,"  said Beals.  "And when he hits with the fastball, where they can't sit on the slider, he's got wipe-out potential.  Bayden was good."
Sophomore TJ Brock looked good on Sunday in his 2.1 innings against ISU.  He, like Root, threw strikes – good strikes – and challenged hitters with the game on the line.
Wyatt Loncar (freshman from Los Angeles) showed why there's so much interest in him – overpowering fastball and a breaking pitch that makes hitters look silly when they commit too much to that fastball.  He struck 2, but walked 3 in 2.1 innings, so command is a first order of business.
Joe Gahm did what Joe Gahm does…he throws strikes with the curveball – 3 strikeouts in an inning's worth of work, and could have pitched in better luck.  The same can be said for senior Pat Murphy, who came within an infield error of delivering the save on Sunday, but threw the ball, as Beals likes to say, with some 'hair' on it.  Again…small samples!
Issues:  Players who will look to improve their numbers in Atlanta – Matt Carpenter (0 for 10 in Florida), Nate Karaffa (1 for 12, .083), and Noah West (2 for 10, 2.00), and no worries on any of the three.  Karaffa made hard contact all day on Sunday and had nothing to show for it.
This is a big issue…the Buckeyes struck out 36 times in 28 innings against St. Joseph (14 times), Pitt (10 times), and Indiana State (12 times).  Hence, we highlight it in Buckeye scarlet.  Strikeouts have been a point of concern for the last two years when the offense was built around more power and home runs.  Greg Beals has said repeatedly…this year will be about line drives and doubles.  But the obvious fact is that opposing pitchers are throwing hard, and seriously hard.  And contact against 90-plus is tough at every level of baseball.
And an issue that will get better...the Buckeyes committed 8 errors in three games over the weekend, and that was generous.  In Sunday's game alone they could have been charged with at least six, but officially came away with four.  "We were sloppy defensively, obviously,"  said Beals.  "But I still think our infield defense will be a strength of our team.  It just didn't look that way today."  And not to be overlooked….they weren't playing on the artificial turf of Bill Davis Stadium and nearly every Big Ten field.  Only Nebraska, Penn State, and Michigan State play on grass at home.
The best first impressions: Bayden Root, Seth Lonsway, Dillon Dingler, Zach Dezenzo, TJ Brock, Scottie Seymour and Wyatt Loncar.  Notice four of the seven are pitchers, and Beals' comment following Sunday.  "We know were going to be able to pitch the baseball.  We have to support that pitching."
Georgia Tech: Took 2 of 3 on opening weekend with wins against St. Peter's and Cincinnati, and lost 11-1 to St. John's on Sunday.  The Jackets then won a mid-week game at Georgia Southern, 4-3, so a modest advantage in innings under the belt, perhaps.  This is a team known for offense, and the top four hitters in the their order are hitting about .34o, collectively, but that's early, too, and as a team they've come through their first three games hitting just over .250.  More impressively, their first four opponents only hit .232 against some impressive arms.  Their projected starters would include freshman Zach Maxwell (6'6″, 270 pounds), Jonathan Hughes (1.8 era in 5 innings), and Cort Roedig (9.8 era in 3.2 innings).  The 'Rambling Wreck' is coached by Danny Hall, who coached Greg Beals as a collegiate at Kent State.  They're ranked #19 this week by D1 Baseball, after opening weekend.  The Buckeyes, who were #24 in the top 25, dropped out of those D1 rankings.
If you're interested…among Big Ten teams only Michigan is listed in those top 25, at #9 this week, after wins over Vanderbilt, Arizona State, and Cal Poly.
How important:  It's only week 2, but college baseball comes at you fast and furious when you consider that you don't play 162 games like MLB…just 56.  Beals said in January that he wanted to get his three weekend starters quality experience in their initial starts, before facing Georgia Tech (a considerable upgrade), and he got that.  If the 'Snowbird Classic' was a snapshot, this will be an 8×10 – a bigger picture!
"Georgia Tech will be a really good test,"  said Beals prior to Port Charlotte. And what exactly does that mean?
Well, Hall has won more than a thousand games at Tech in his 27 years as coach.  He's taken Tech to the CWS three times, won six ACC regular season titles and 5 ACC Tournament titles.  So yeah…this will be a bigger test.  And BTW…Danny Hall grew up in Coolville, Ohio, down in Athens County.  Very Cool!
"Obviously, I have a lot of respect for Coach Hall and what he's accomplished,"  said Beals, weeks ago.
Obviously, and it'll be here in two days.  Dress warm.  It's not so 'Hot-lanta'.